The terms: "Bitcoin", "rain" and "bears"; are very common in the cryptoworld.
So I decided to create a piece combining them in a dark night situation where Bitcoin is hodling, I mean, holding an umbrella; it's raining a lot and thunder reveals the bears behind. Are they waiting? asleep? about to attack? who knows.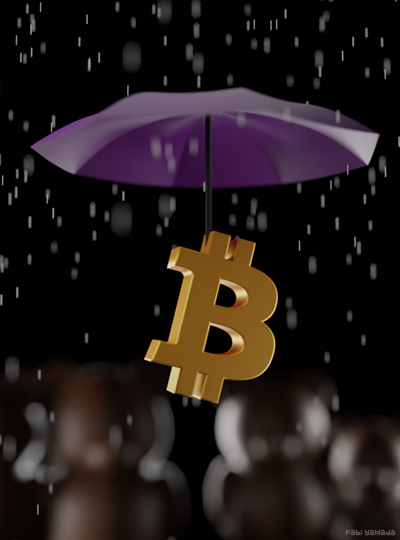 This piece is avaliable to buy at makersplace.com as an NFT, where you can get the video of it, you can bid right here: Bitcoin rain
---
Follow me! Twitter: mxYamada, Instagram: mx.yamada, You Tube: mxYAMADA.