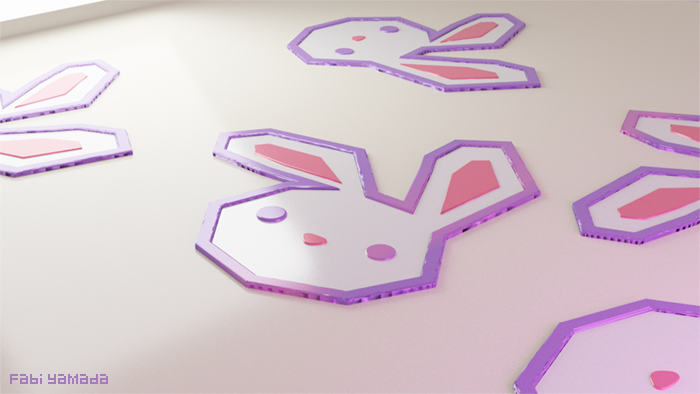 A few weeks ago, a good friend of mine uploaded this super cute bunny to his page as a WIP logo, immediatly I thought it would look amazing as 3D model of an enamel pin. So this is how, this morning, I could achieve this nice effect ;D
First thing is to prepare the SVG to import it to Blender: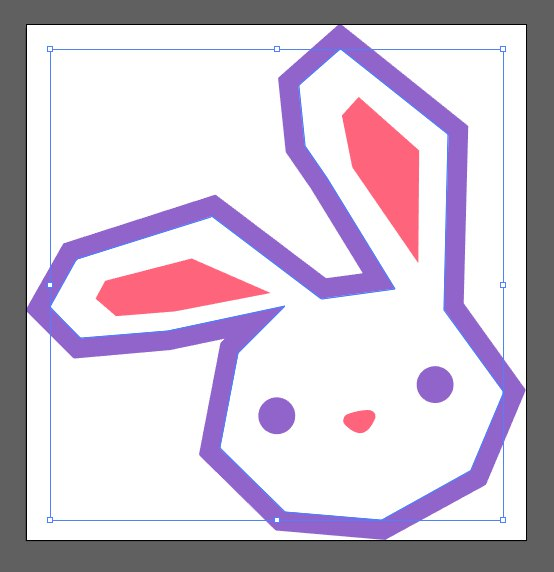 After importing, I added a solidify modifier to each part: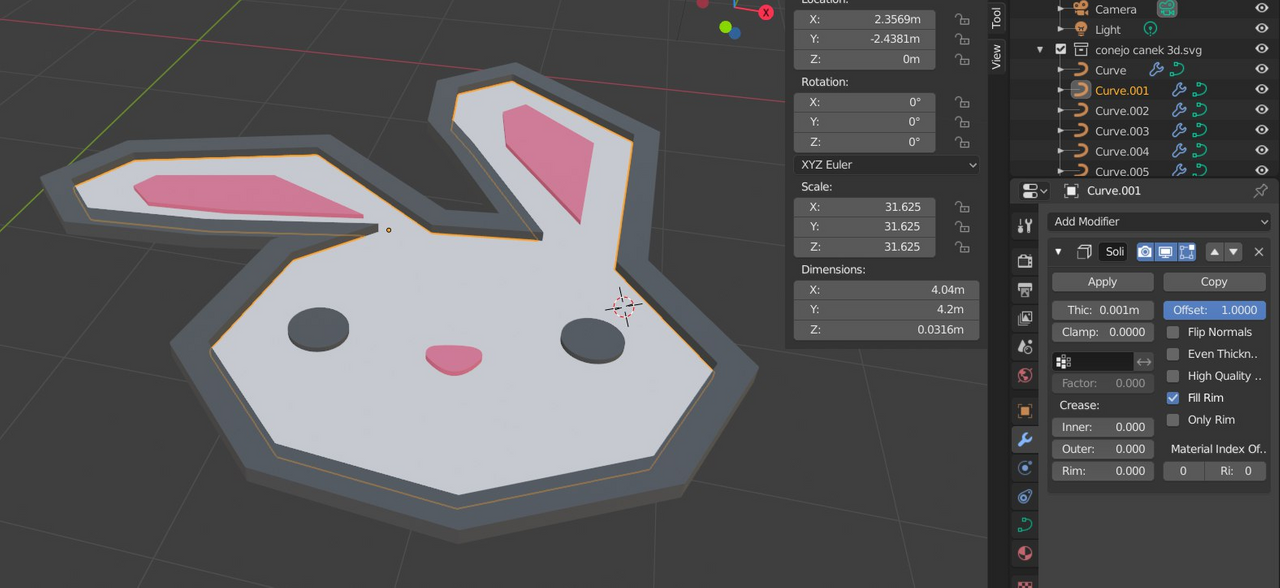 I wanted to make a gradient using purple and pink for the edge, so here is how it started: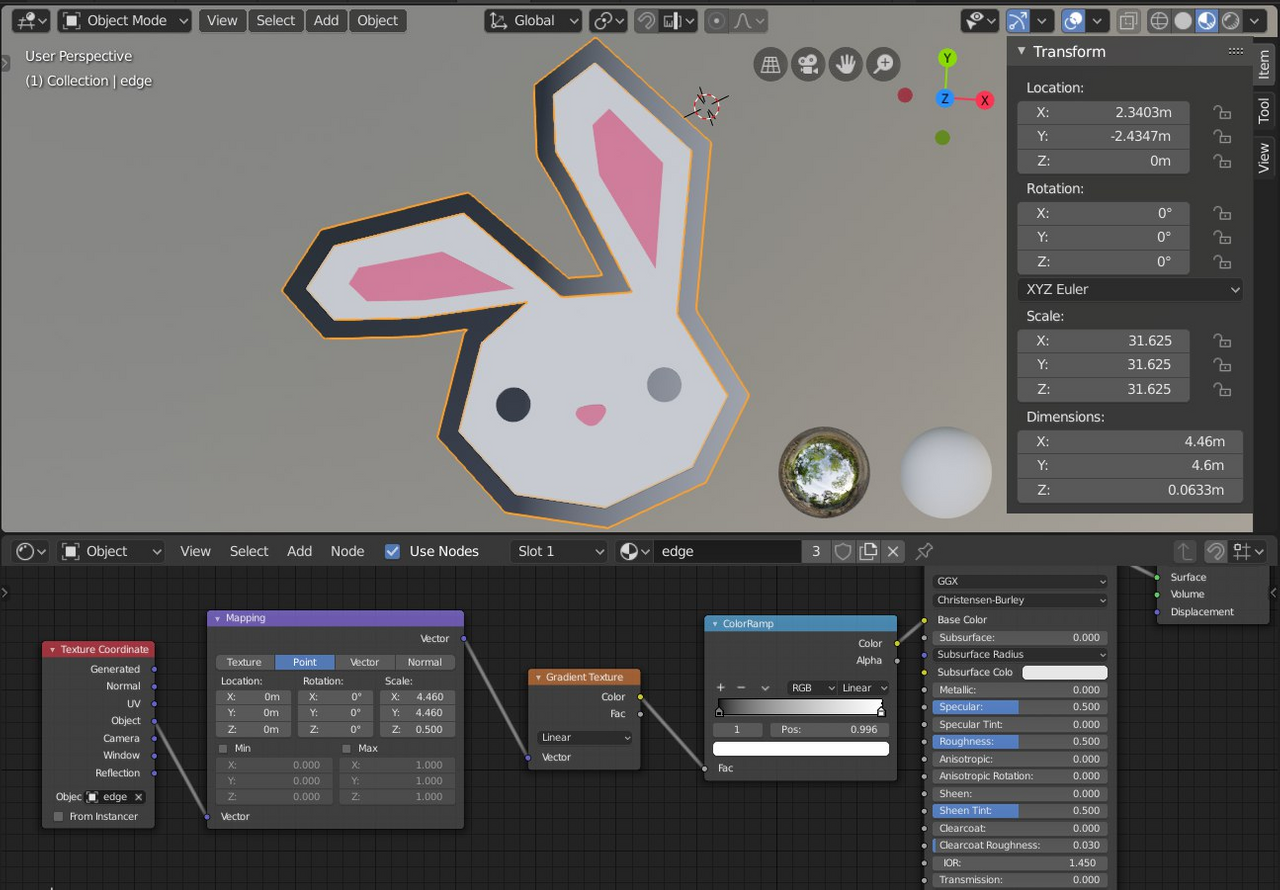 The hardest part is to match the gradient with the object, I still struggle a lot with that!
A render test, to see how everything is going: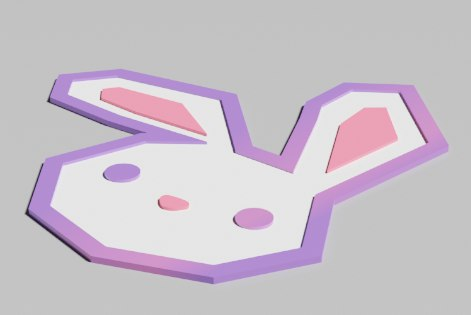 Second render test with a better lighting: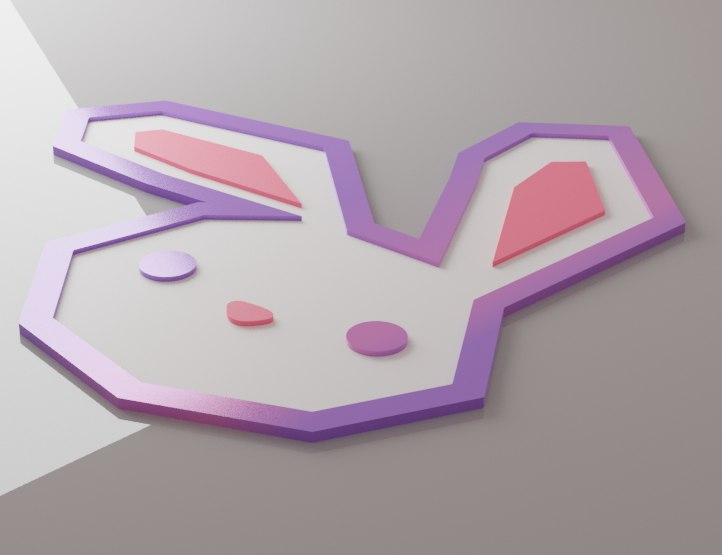 Here I noticed I needed to add a bevel to the shapes to have more cool light bounces.
My first attempt to add a bevel was a disaster: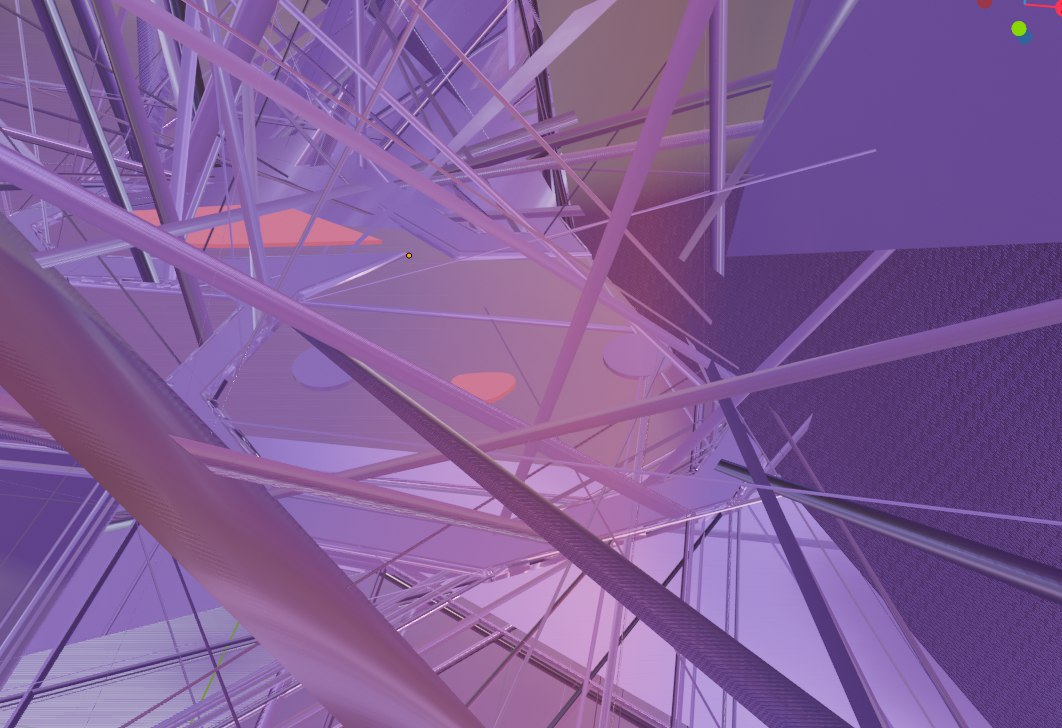 So I decided to look for a different way and realized I could use an extrude an bevel options from the curve parameters:

And well, here is another view of the final render: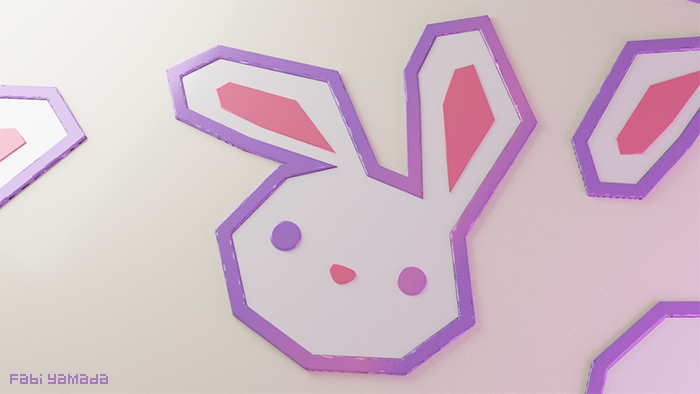 I definitely need to practice more to be able to remember all the tricks!
---
This post is not intended to be a tutorial, just to share my experience and some tips. Anyways you can leave your questions in the comments and all the constructive critics are welcome! ;D
SVG of Bunny logo provided by Visor Studio.