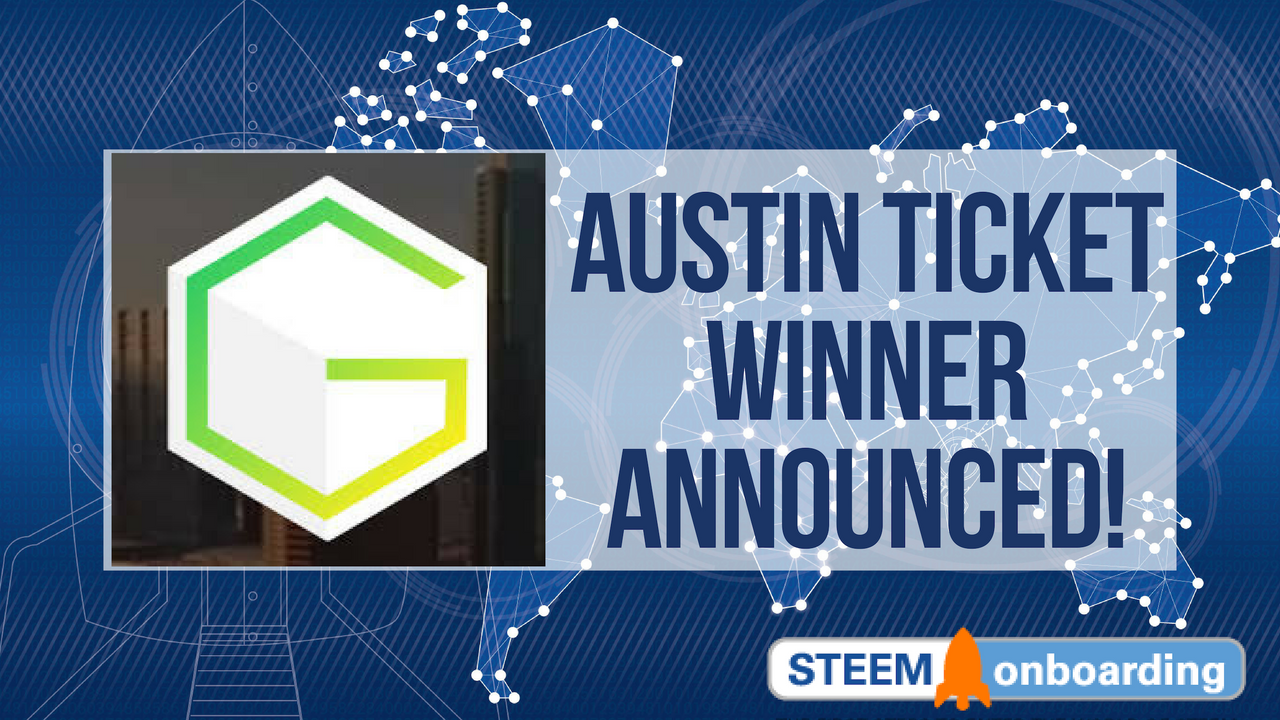 We are so excited to announce the winner of our ticket giveaway for the upcoming Global Blockbuilders Conference in Austin! Just as a reminder - we have a ton of great prizes available for those who decide to support this project with a Fundition donation. One of the items was that list was a pack of tickets to the event in Austin.
From our team, @coruscate will be a main stage speaker at this event and can't wait to connect with those who will be attending. The event is happening from April 10-13th in the heart of Austin, TX.
Here's a link to the event - https://globalblockbuilders.com/
Our tentative soft launch date is March 31st and we can't wait to share all of our hard work with you guys! Check out our Fundition page to see a full list of all the awesome giveaways we are doing for people who donate to our campaign.
---
Drumroll Please...


I couldn't be more excited to pull @aussieninja's name out of the hat!! He has been a huge supporter of this project since day one and we are so grateful for not only his support, but enthusiasm for the project as well.
He is one of those great community builders here on Steem that can be seen all over the blockchain making content, getting involved in projects, and leaving meaningful comments for many other creators. Thank you for everything you do to make this blockchain a great place to be.
We will be in contact with you on how to claim your set of tickets!
---
Check Out Our Fundition Campaign

We are very thankful to everyone who has supported our efforts by donation to our Fundition campaign thus far! As you can see, we've got some great rewards cooked into the program for you too.
We have 10 Donation Tiers with different rewards - including Shirts, Hoodies, Steem Fest tickets, Steem Monsters Packs, Global Blockbuilders Conference tickets and more. For those who want to help us fund the project, the tiers are as follows:
| Donation | Tier | Donation | Tier |
| --- | --- | --- | --- |
| $10 | Valued Supporter | $25 | Appreciated Supporter |
| $50 | Bronze Supporter | $100 | Silver Supporter |
| $250 | Gold Supporter | $500 | Platinum Supporter |
$1,000 | Diamond Supporter

---
Let's reach mass adoption together!