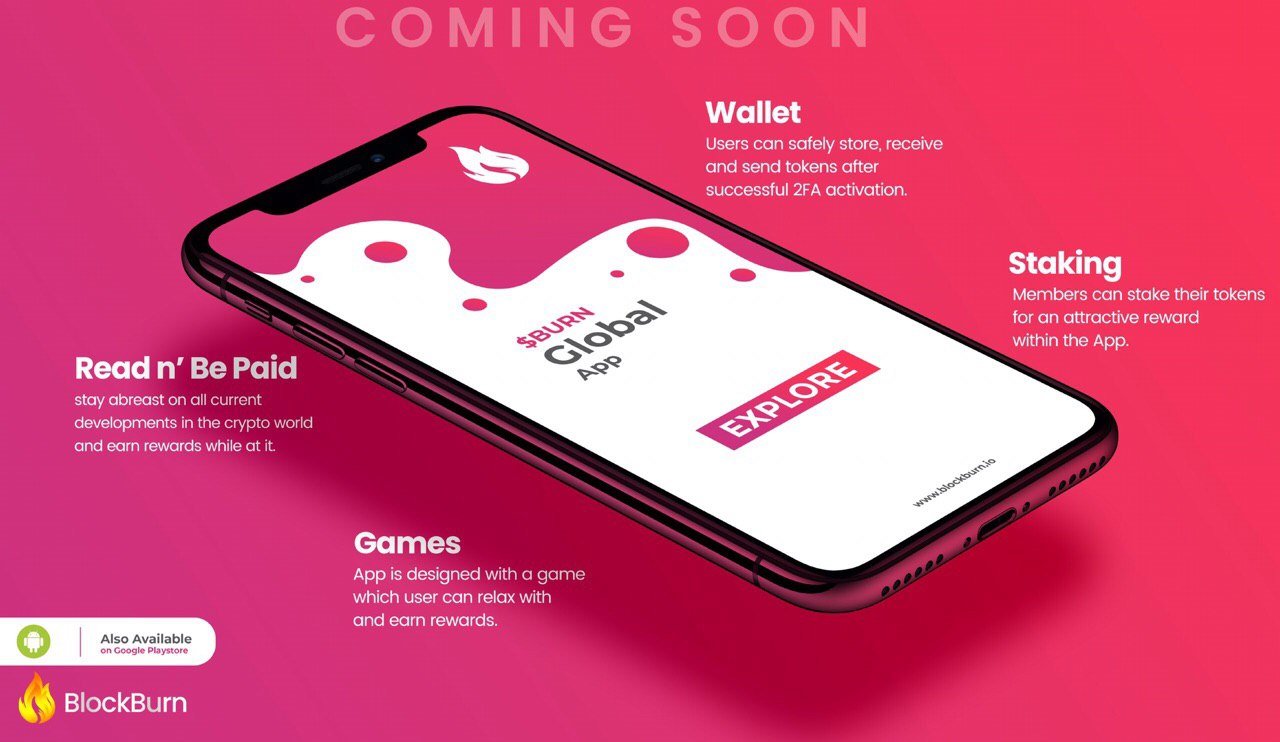 Missing out is a function of not being aware or not paying attention.
Knowledge is a function of information and when utilize correctly it becomes success.
Well if you scroll down my Twitter( http://twitter.com/felix_ominira ), LinkedIn( https://www.linkedin.com/in/felix-shikaa-018399162 ), Steemit and Instagram( http://instagram.com/blockchainville ) walls, i think i have really done justice in terms of creating awareness and giving out vital information about investment about a mind blowing project.
Blockburn is one of a kind, deflectionary cryptocurrency project has never been this fair, the team always think about profit and not value.
Blockburn project is focused on giving value to her community, as at the time of writing this piece they just concluded the first section of the quiz competition (first to answer correctly) and two winners were chosen each got 5 burn as a reward of participation.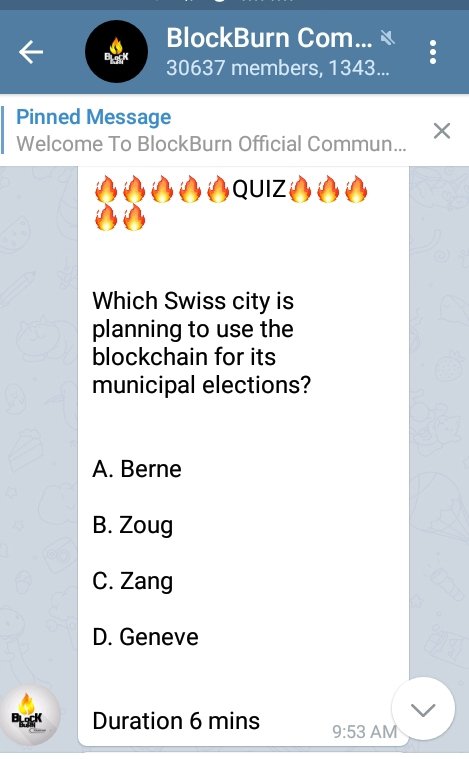 It's clear that Blockburn is a game changer, a project with real use cases, focusing on adding value ahead of profits...
Now you know...
Visit Blockburn community to see things for yourself here 👇👇
http://t.me/BlockBurn
Are you an investor or crypto enthusiast like me?
Let discuss investment..
Investment generally is to yield profitable returns alias making more money🤑I know you love this part, i love it too👍🏻
Permit me to introduce to you a quality investment, it's an opportunity you wouldn't want to dare miss out.
$Burn is the native token of Blockburn project with real use cases With DApp coming up soon it's no doubt that it activities will rely solely on it native token ($Burn).
Let me point out a few;
1.Staking(Profit)
2.Games(reward)
3.Reading(reward)
All of the above will be performed using the native token of Blockburn DApp ($Burn).
Outside all the highlighted features, Blockburn native token $Burn has been listed on numerous exchanges, below is the list;
Mercatox(CMC)
Altilly(CMC)
Coinlim(CMC)
DDEX (CMC)
Metm
Swift Blockchain (swap)
Forkdelta
And more coming up soon...
Investment is a choice, make a good one today.
I recommend $Burn💯
Happy earning🤗 #Burn #blockburn #blockchain