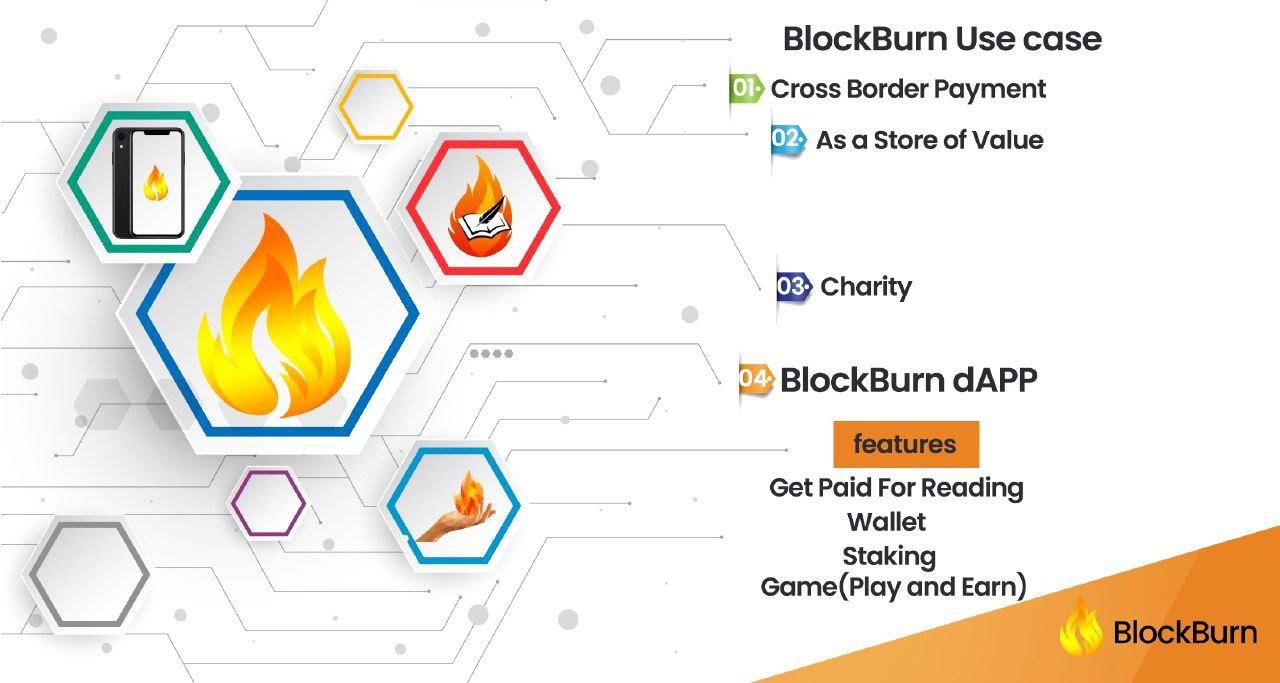 Experts argue that blockchain and cryptocurrency wouldn't make much meaning in the world without solving a real-life problem. We understand this and we have created a unique cryptocurrency with an impactful usecase that fosters adoption.
The BlockBurn(BURN) native token is integrated into a number of Decentralized Applications (DApps), with more revealing and rewarding utilities.
🏠Burn As a Store of Value
Asides gold which can be used as a hedge against inflation because of its ability to retain worth through appreciation over time. Cryptocurrencies can function in a similar manner and one of such is BURN. BURN has a total supply of two million coins with a BURN rate of 2 percent from the supply for every transaction made on the blockchain. BURN also has a large community with more increase in the future as adoption gains momentum and value can only appreciate. These design principles ensure that the value of an asset is retained over time.
🌏Cross Border Payment
The world as we know it has become a global village and the best way to make payments faster and cheaper overseas irrespective of geo-location is with BURN. Traditional banking systems have made international payments cumbersome, rigid, slow and expensive such that even MoneyGram or Western Union can charge as high as 10% in transfer fees. BURN offers speed, security, zero intermediaries and cheaper rates to individuals sending and receiving funds from loved ones or business associates across the globe.
👨‍👨‍👧‍👧Charity
There's no better way to gift to an ailing individual, community or country across the globe than through BlockBurn. It is a smart contract enabled platform enshrined in security, decentralization, and transparency. The BURN token was also extensively designed to retain value throughout the crypto lifetime and thus will offer more value to charity recipients today and distant future due to its impeccable architecture.