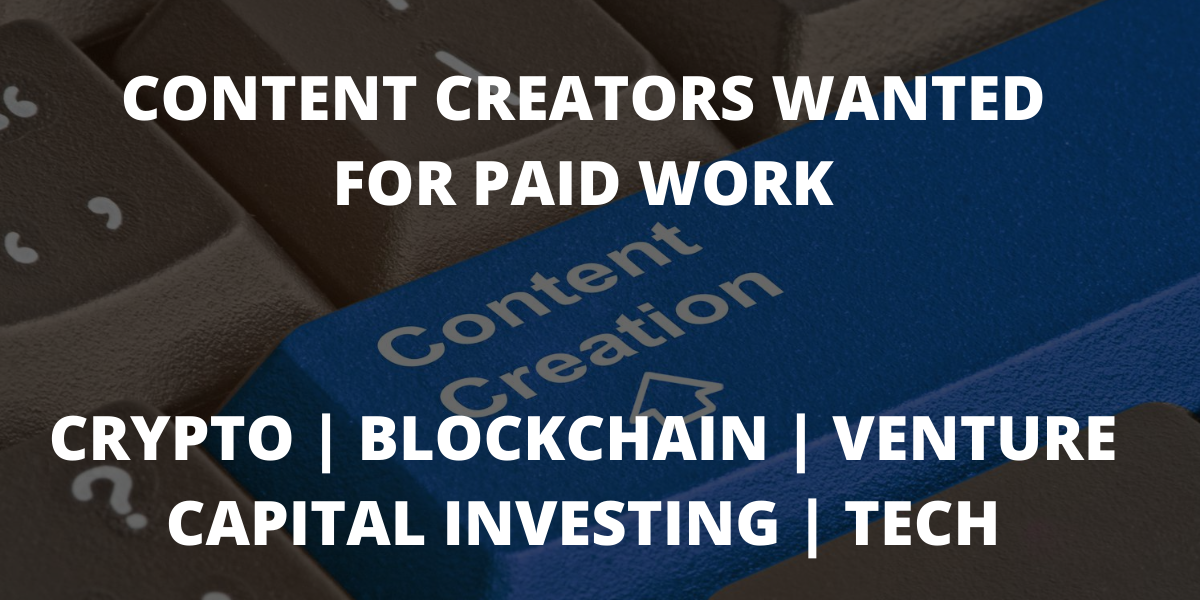 Hello everyone. It's been a little while since I was active. Life's been...well, somewhat hectic.
Anyway, I'm back, after a bit of a hiatus, and I come needing to find some really awesome content creators for PAID work in the blockchain/fintech/VC sphere.
I am looking for a number of content writers who create great quality work. I will be running a test, where a number of writers will be asked to submit new articles on topics provided. These topics will be related to blockchain, crypto and venture capital investing.
Great quality articles will be paid at the rate of $75 in either fiat, BTC, ETH or HIVE/STEEM depending on what you prefer. The people who do great articles will be asked to create more, at the same or higher rate, and I have a lot of articles to be written over the space of the next few months, so there is great earning potential here.
What I'm looking for:
Ideally native English, or super fluent English speakers/writers.
People who can write exceptional quality articles about blockchain, crypto and/or venture capital investing.
People who can start immediately, and who are happy to take a bit of direction as to topics to write on.
If you want to get involved, please fill in a couple of details on this form here and I will get back to you asap. Only GREAT and professional content creators please!
Thanks all.