https://www.coindesk.com/markets/2022/08/09/dormant-wallet-linked-to-alex-mashinsky-used-to-cash-in-on-cel-token-surge/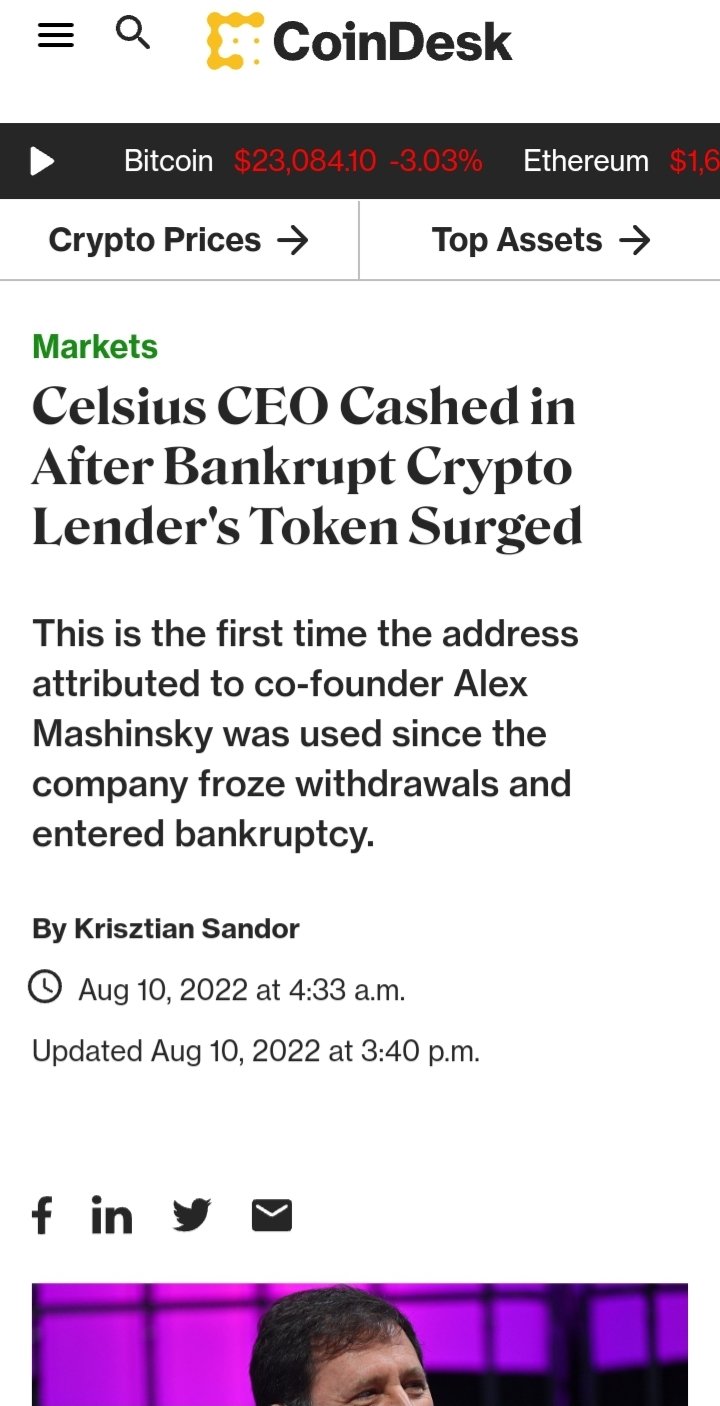 Alex Mashinsky, CEO of Celsius Network, is cashing in some of his CEL tokens, which have doubled in value, while a group of merchants is busy pumping CEL tokens.
This is the first time this address has been used since the company went bankrupt.
Meanwhile, the Unsecured Creditors Committee (UCC) is preparing to investigate Mashinsky and the other insiders.
Are you a Celsius user too? Keep up with this news!!