https://techcrunch.com/2022/06/24/harmony-blockchain-crypto-hack/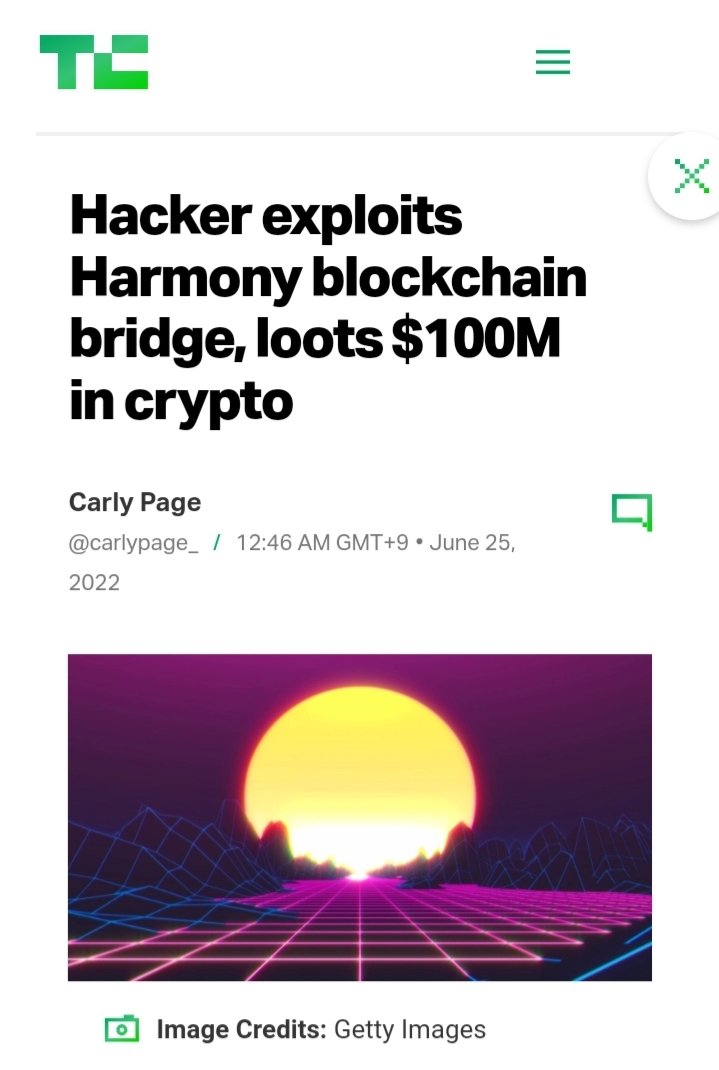 In a blog post, Harmony, the U.S. crypto startup behind Horizon, claimed to have been warned about a "malicious attack" on the Horizon blockchain bridge.
Hackers stole $100 million from Harmony's Horizon bridge, a bridge used to transfer crypto assets from one blockchain to another.
For example, it moves assets such as tokens, stablecoins, and NFTs between Ethereum, Binance Smart Chain, and Harmony blockchains.
Are you a Harmony Bridge user? Beware of this latest hack!!