REVIEW
Identity is the new money! Usechain, a new Blockchain project, is becoming the first ever Blockchain Ecosystem to achieve self-sovereignty for its users. It aims to fuse innovative technologies and off-chain identities to create a public Blockchain ecosystem that is based on real identity, addressing the issue of distrust caused by anonymity in the current Blockchain ecosystems – in all this, Usechain still promises an uncompromised security system for its users.
Blockchain technology and industry have made great progress since 2009. Bitcoin and Ethereum have brought about innovative ideas and concepts such as "decentralized currency" and "smart contracts" into the world of Blockchain technology. The potential Blockchain and cryptocurrency have allowed society to be autonomous and secured. However, performance inefficiency, poor scalability and high technical threshold have limited Blockchain technology to only be applied in cryptocurrency trading and exchange.
To increase adoption and utilization of Blockchain technology, cryptocurrency and its underlying Blockchain system need to be improved in:
Performance and scalability: Provide efficient transaction process management and support for millions of Dapps and billions of users.
Identity-based: Establish a connection between the on-chain addresses and the off-chain identity to meet requirements of KYC and AML, making it possible to be massively adopted in daily consumption, loans, insurance, etc.
Low technical barrier: The continuous optimization and enhancement of smart contract, more sophisticated and flexible definition of application protocol and promotion in accessibility can provide a user-friendly interface for existing Internet technologies and low-cost and low-risk docking mode for mature technologies.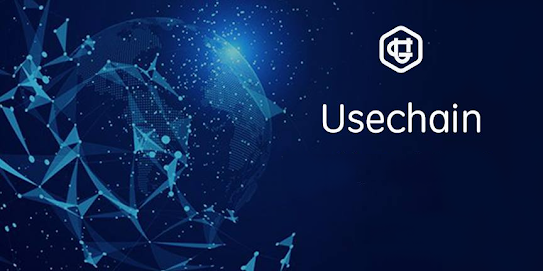 The Usechain foundation is establishing the first Blockchain ecosystem that satisfies the above conditions and can be applied to the mass market. The system has features like a new underlying framework of Blockchain technology and real identity. It is also built on a high-performance, secure and reliable infrastructure and can transmit massive value. Based on solid technological foundation, and the high-performance and secure infrastructure focusing on sole identity mapping, Usechain will be able to be applied to a wide range of applications scenarios requiring identity. With the competitive advantage from commercial field and renowned business schools, Usechain can continue inputting high-quality resources and uniting leading companies and application platforms under the motivation of Usechain foundation, assisting the global community to stimulate the development of the Usechain ecosystem.
"Usechain, the self-sovereign identity Blockchain, is aiming to solve the trust issue in this society. Also, our Mirror Identity Technology solves the issue of privacy", Professor Cao Huining who is the CEO of Usechain.
While 99% of Blockchain projects are anonymous, Usechain aims to create a more transparent Blockchain built on real identities; this makes revolutionary Identity consensus come true with high security.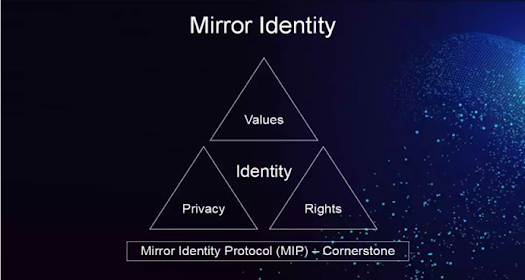 Usechain also uses Mirror Image Identity to protect privacy in the Usechain public chain system.
THE ECOSYSTEM
With a leading team in Blockchain industry and partners and experts from technical communities around the world, Usechain will create the first high-performance Mirror Identity Blockchain. Using its rich rich resources in various industries to establish identity based applications, Usechain seeks to meet its goal of creating an identity-based Blockchain ecosystem with the latest technology, richest application scenarios and the largest user community.
THE ARCHITECTURE OF THE ECOSYSTEM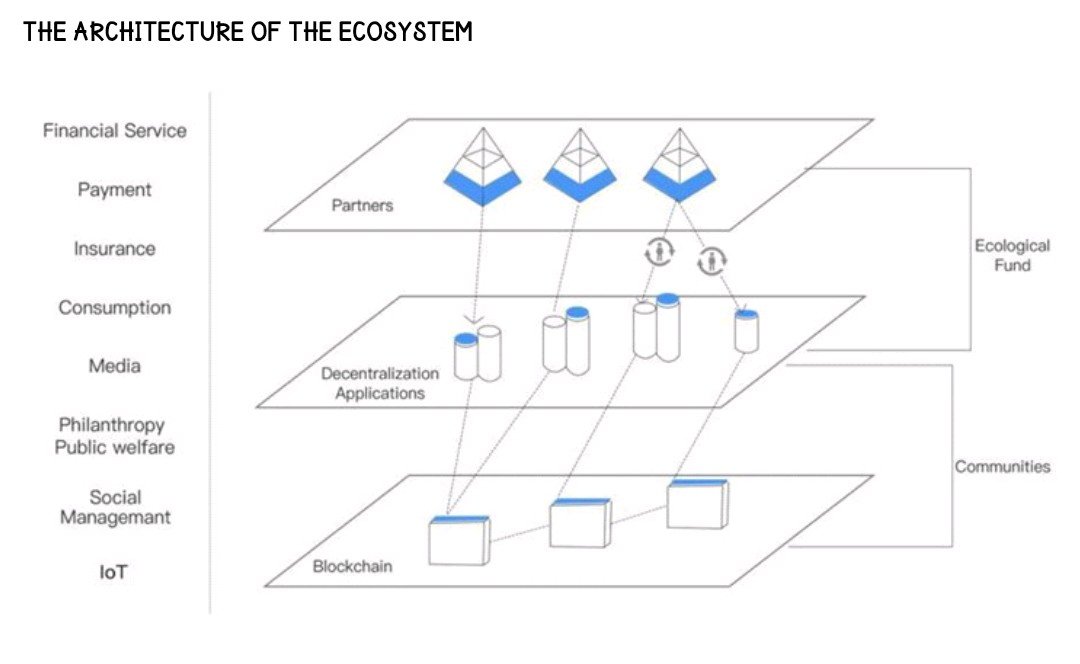 USERS: Individuals can make use of the verification feature and service applications in the Usechain ecosystem to complete mapping of address and identity verification. It also helps to confirm and preserve users 'rights. which can accumulate the value of identity by continually generating transparent and public behavioural data.
APPLICATION PARTICIPANTS: Individuals and organizations can endorse identity verification for others based on their identity certification and contribute to the development of the Usechain ecosystem. Service providers, however, will be able to develop their own related business applications and to further expand their businesses based on the structure and system of Usechain.
TECHNOLOGY PARTICIPANTS: As the most essential participants in Usechain ecosystem, the Usechain developing team is fully responsible for the architecture framework, the development and operation of protocols, the coordination work with partners in technology and continually optimizing the ability to operate in underlying public chain, network layer and application layer and protocol layer within the ecosystem.
WHY USECHAIN?
Imagine a system where on-chain addresses are properly linked to off-chain addresses, and the information and data of all customers of Blockchain are irreversible and transferable.
Imagine what such a system could do to the Blockchain industry and the world at large.
In present times, centralized currencies are used more often than decentralized currencies; this is one of the most limiting factors for the growth of Blockchain and industry.
Usechain, in its application, cuts across a variety of sectors in order to gain mainstream acceptance.
IDENTITY BASED:Usechain is the first mirror identity Blockchain system in which it is possible to track people and customers of businesses who use the system in order to improve customer service thus business profits, enable easy delivery of financial services such as loans, insurance, etc. On-chain address and their corresponding off-chain addresses are properly linked.
RANDOM PROOF OF WORK CONSENSUS MECHANISM:
The Randomized Proof of Work (RPOW) mechanism adopted by Usechain ensures that speed, scale and cost are optimized during high frequency transaction verification. It uses top notch consensus algorithms that produces a secure, high-performant infrastructure and hardware that produces anti-attack Trusted Execution Environments (TEEs).
PERFORMANCE: The Randomized Proof of Work (RPOW) mechanism adopted by Usechain ensures that speed, scale and cost are optimized during high frequency transaction verification. It uses top notch consensus algorithms that produces a secure, high-performant infrastructure and hardware that produces anti-attack Trusted Execution Environments (TEEs).
SECURITY: Forks and attacks are greatly reduced. Attacking units with speed up to fifty-one percent hashing power can be resisted. Security is one of Usechain's strongest points.
GAMES: Decentralized online games can be created. These games are basically independent of their creator thus game data is beyond the control and manipulation of anyone. Also, because of identity mapping, real profiles of players are broadcasted on the network, making games more interesting and authentic.
DECENTRALIZED EXCHANGES: With Usechain, traditional assets like gold, diamonds, stock, etc, can easily be converted is to token value and transferred.
CONCLUSION
Usechain has a goal of creating a real-name credit system. With this, consumers are able to access all features on credit. Also the Usechain foundation is putting out all efforts and resources into three major areas which are governance, development and research. Other areas where Usechain is going to deliver Blockchain solution includes, Investment and equity management, Decentralized financial services, better sharing among individuals, and secure IoT operations.
Links
To learn more about this revolutionary Blockchain, check out the links below:
Website: https://www.usechain.net
Whitepaper: https://www.usechain.net/usechain_en.pdf
Bitcointalk topic Link:https://bitcointalk.org/index.php?topic=4472115.0
https://medium.com/@usechain/usechain-token-contribution-event-content-bounty-program-round-2-a48326e1d6f8
Facebook: https://www.facebook.com/UsechainFoundation/
Telegram: https://t.me/usechaingroup
Author: yaksonfella
Bitcointalk profile link: https://bitcointalk.org/index.php?action=profile;u=2322601;sa=forumProfile