As we have seen, the current bear market has wiped out a tremendous amount of wealth. Going forward, projects will have to offer more and more to succeed. CBNT is at the forefront of this and will be leading the next generation of blockchain projects.
CBNT plans to do this with the following advantages: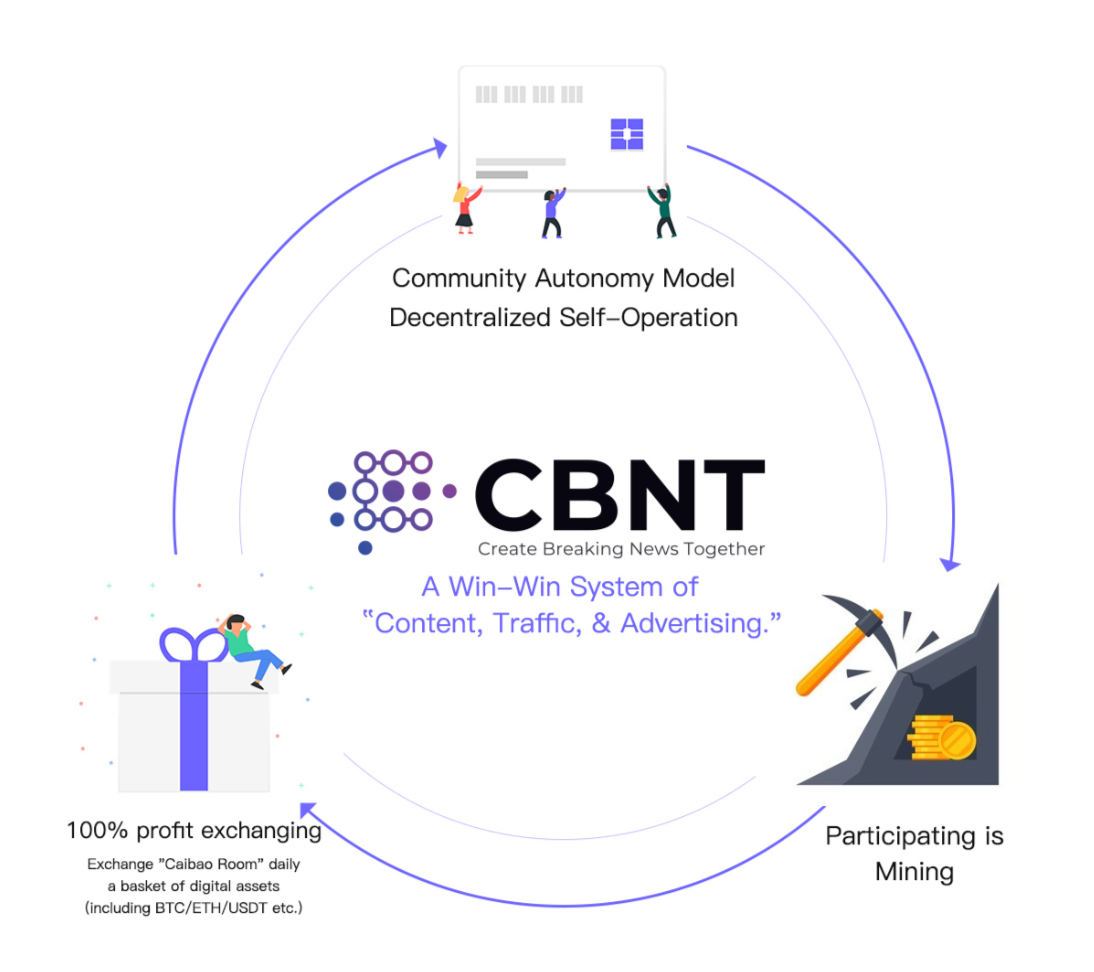 Participating is Mining:
This means whether you are a content creator, commenting or simply liking the content, this counts as mining CBNT tokens.
CBNT has developed a proprietary algorithm to reward users based on their quality of participation on the platform.
100% Benefit Returned to CBNT Holders:
Through the caibao room, CBNT holders will have rights to 100% profit exchanging, something that has never been seen before on similar platforms.
Separating itself from Steemit, CBNT will offer monetized advertising. This means that content creators can monetize their own content and share the benefit with their followers
Decentralized Autonomous Organization (DAO)
The company will eventually be fully operated as a DAO.
This means that by holding CBNT tokens, you will have a say on the direction that the company takes!
Solve your bear market worries by participating on the CBNT platform and earning tokens.
Follow us on our social media accounts to learn more!
Official website: http://cbnt.io/index-en.html
Facebook:https://www.facebook.com/cbntofficial/
Twitter:https://twitter.com/CbntOfficial/
Telegram:https://t.me/cbntofficial
Reddit:https://www.reddit.com/user/cbntofficial
Medium:https://medium.com/@cbntofficial
Steemit: https://steemit.com/@cbntofficial