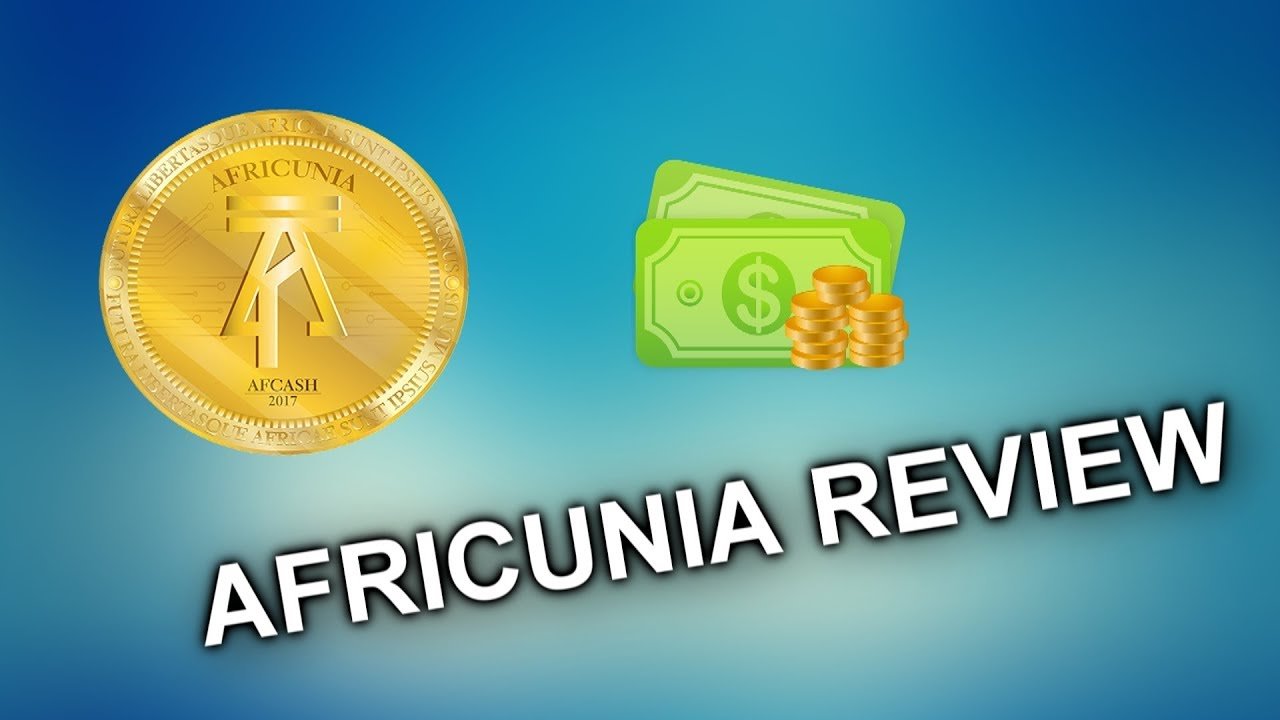 AFRICUNIA WALLET BOUNTY REVIEW :
Africunia proposes a digital banking model based on blockchain technology and financial investments. The purpose of this African project is to provide the usual traditional banking services (and more) with more technologically advanced methods. They offer an easy-to-use system. They plan to operate banks without any physical presence and without geographical restrictions. Africunia has developed a blockchain banking model that accelerates transactions and eliminates delays or errors.
Africunia in figures
Token: Afcash Token
Token value: 1 USD
Number of Tokens: 10 Billion (to be distributed in the amount of $ 1 Billion per year over a period of 10 years)
Pre-ICO starts: 1 December 2017
Pre-ICO ends: 31 December (already)
ICO starts: 1 January 2018
ICO is over: February 28, 2018
Afcash Token
Africunia creates its own symbol, Afcash, based on the ERC-20 standard. Afcash will serve as an exchange tool like regular currencies. This digital currency owned by Africunia will facilitate banking transactions as it creates a link between physical and digital financial transactions. Although the primary purpose of helping Fiat currencies in Africa, it will also serve as a bridge between Africa and the rest of the world.
Afcash can be purchased at the ICO stage, which opens on December 1st and ends on February 28th. After this period, tokens can be attracted by investors from their ICO platform to their wallets.
You can purchase with Bitcoin, Ethereum, Credit Card, Debit Card or PayPal. Depending on your location, you can pay directly to one of Africunia's bank accounts.
Revenue Sharing System: Every year, all members of Afcash will receive 20% of the total profit of Africa that year.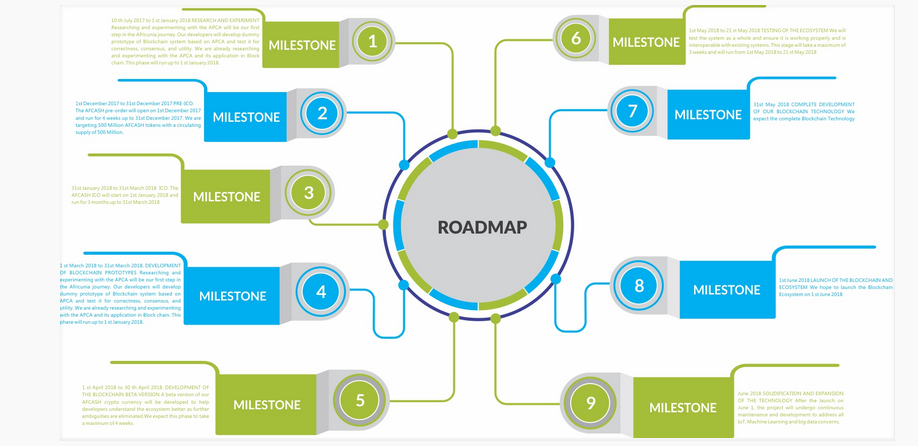 Award Campaign
To reward investors to create public awareness. Africunia offers a total of 100,000 AFCASH Tokeni, published during the ICO.
Token Distribution
Public Participant - 50%
Africunia Projects Development, Africunia Foundation, Africunia Social and Ecological Projects - 30%
Africunia Founders - 15%
Consultants, Partners - 3%
Reward Campaigns -% 2
Team
Africunia's website lists five key executive members of the team and twelve staff members, from marketers to programmers, legal advisers and more. Each department is well-equipped and well-equipped with staff with at least ten years experience in their respective fields.
Social media presence and digital footprint
Africunia has a low social media presence. Facebook appears to be the most powerful social media presence, but is relatively weak in other social networks. Below are social media followers. There is a low social media in the early stages of ICOs, but more work needs to be done.
Website quality and layout
Africunia ICO, Road Map, Technologies, Team, Documents, Contacts, Registration on the home page / Connection for more detailed information with Bridges, professional and easy. The website offers 13 languages.
Technical Aspect
Whitepaper is simple, but professionally written. Persuasive, on the other hand, does not have enough information about the future of Afcash.
They provide other documents such as privacy policy, business disclosure, escrow information and terms and conditions. This is commendable.
Benefits
The introduction of POS will be a major innovation in the crypto money market.
Afcash's owners share 20% of Australia's profits per year.
It comes with the banking model and will be just another digital currency, not a full financial institution.
Disadvantage
Low visibility.
Result
Africunia offers both a banking model and a crypto currency to make banking transactions easier and faster. As a complete digital bank, they perform other banking transactions and services such as crypto POS services.
https://www.africunia.com/#/app/ho to
https://africunia.com/docs/whitepaper.pdf
https://bitcointalk.org/index.php?topic=2847593
https://www.facebook.com/africunia/
https://twitter.com/africunia/