I'm building a VoiceAI (aka voice activated assistant) for the SnipsAIR decentralized app store. Let's disrupt the big tech companies' (Google / Amazon / Microsoft) stranglehold on robot assistants!
What's the problem with big tech?
My twitter bot worked like a champ, so much so, that the first time I manually posted (in over 7 months) the twitter account got shut down. I gave wit.ai a run, but seriously don't want to build on data selling FaceBook. I'm not impressed with Windows 10 being so entwined with Cortana that a power user can't disable it without losing Calculator functionality. And just like any good IT, I laughed my ass off when I saw the Siri-Alexa-Google AIs on loop.
After over 2 decades of Windows, I'm on a quest to build myself the perfect AI assistant that's at home whether on a Pi, Droid, or Linux (sorry iOS users, Apple's not my thing). I want an AI that can do calculations for me, when asked. Or, that can be disabled without killing the native calculator. An assistant to work with me, not a big data spy listening for what ever back-door keywords the NSA has snuck in.
Join me in developing awesome privacy-centered voice-activated minions, use one of the links below:
My snipsAIR console ref link: https://console.snips.ai/?ref=yM6gdKP7E0E
use this link to start your account with the ico
or, to start working with your voiceAI
My snipsAIR bounty ref link: https://bounty.snips.ai/6250/4937242
for full information on the snipsAIR bounty see this post
From SnipsAIR's blog information about Snips app store and how to use the Snips ecosystem for sharing/rating voiceAI apps.
SnipsAIR token sale: token.snips.ai
SnipsAIR token sale blog: https://medium.com/snips-ai/token-sale/home
Cool things about SnipsAIR
been around since 2013
4 ways to earn AIR tokens
14000 developers and growing
5 languages represented in the app store: French, English, Spanish, German, Japanese
IoT ready: Raspberry Pi, Android, iOS, and Debian
AIR tokens for tipping developers
Snips takes 0% commission from tips
decentralized app store
100% on-device, works offline, data not held by google or amazon clouds
---
"I think to myself I might not take it anymore."
"The man in me will hide sometimes to keep from bein' seen. / But that's just because he doesn't want turn into some machine," — Bob Dylan
Take it easy, Dudes!
Follow me on Twitter:
@cosmo_crator
:)-~
Want some
CBD Oil
?
---
Cosmo's Recent Posts
Cosmo's Cannabis Posts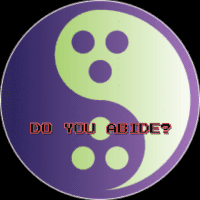 [NOTE: Click here for an archive of all The Talks]