About BUDDY project.
Buddy is a leading platform for automated development (DevOps). The automation market is growing rapidly, its turnover will reach $ 345 billion by 2022.
Buddy goal is to make life easier for other software developers by automating all routine tasks. This will give programmers an opportunity to realize their creativity and enable them to focus on ideas that can change the world.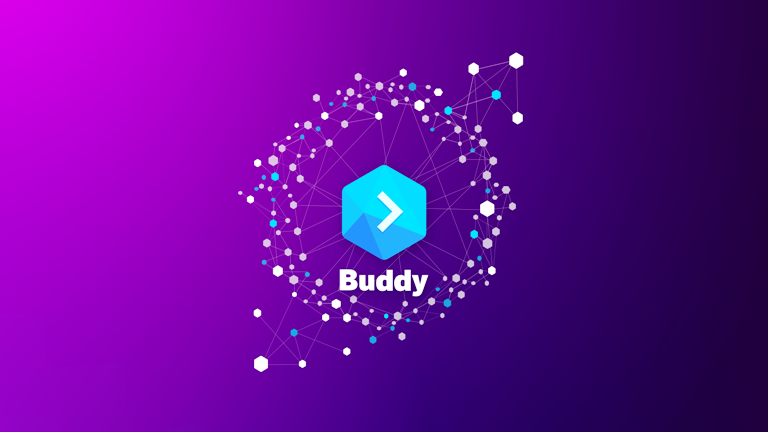 Why Choose Buddy ?
There are many reasons why choosing Buddy as the best application development platform. Some of the reasons are as follows :
Buddy's team has skills in the field and is professional, Tim will provide quality services to its loyal customers.
Has a team of experienced advisors in his field and has become an expert ICO - ICO famous and already successful.
Buddy's partnership has grown stronger, as evidenced by its verified partnership with Microsoft, Google, Ghitub, Amazon and Docker.
The best products with a wide range of famous companies and customers.
The market continues to grow rapidly and will listig first time on the exchange MBAex.
Buddy Features
BUDDY has various advantages that will be able to solve the case of the problems above. BUDDY has a very complete feature that is able to deliver a very simple and efficient development process.
GRID Automation - Using a decentralized Infrastructure to run unlimited number of tasks of automation for application development
*Automation Pipelines
Using Automation application development and deployment with more than 70 steps ready to use.
*Sandboxes
Preview a full & test environment that serves as an automatic instant app preview for every branch of code.
*BlockchainOps
Uses Bot-developed automation for Blockchain applications to make it smarter, better & faster and more efficient.
*Integrations
The rich palette with custom integration provides comprehensive support for many piles
*DevOps Marketplace
Available App store for developers by developers with solutions that automate application development.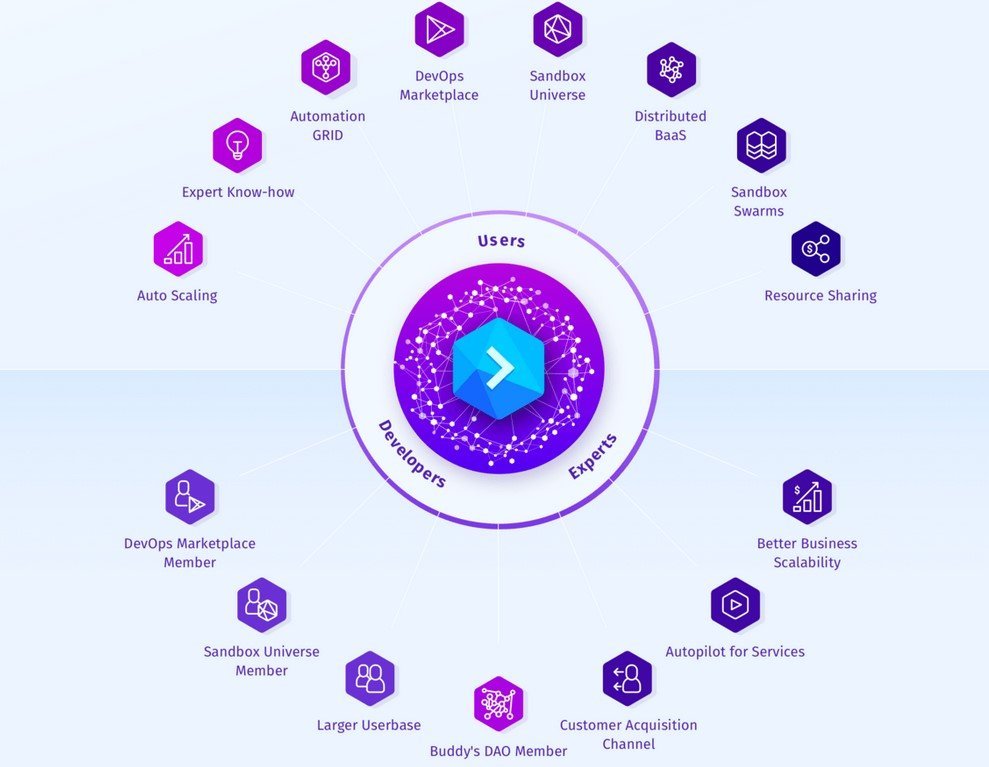 Token matrix:
Token – BUD
Total Token – 300 Million BUD
Price of BUD Token – 0.0002 ETH
Soft Cap – $5M USD
Hard Cap – $35.8M USD
Private Sale – 15th June to 15th July 2018
Pre-Sale – 23rd to 30th July 2018
Crowd Sale – Start 1st August 2018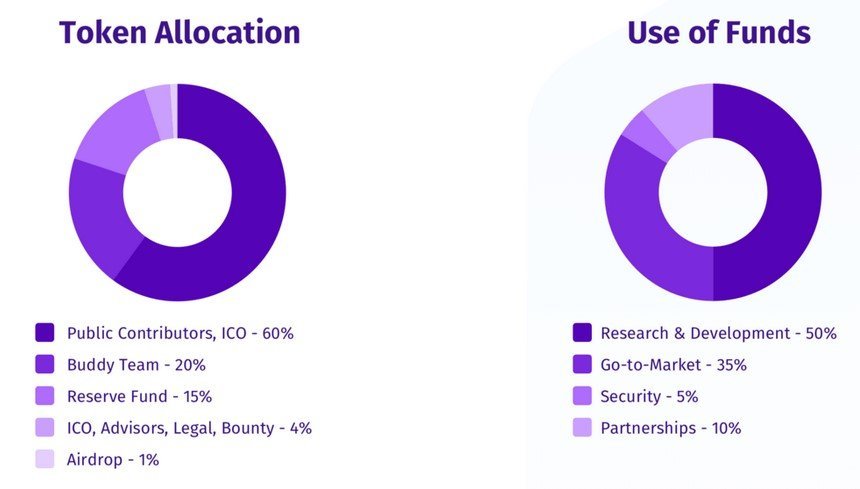 Roadmap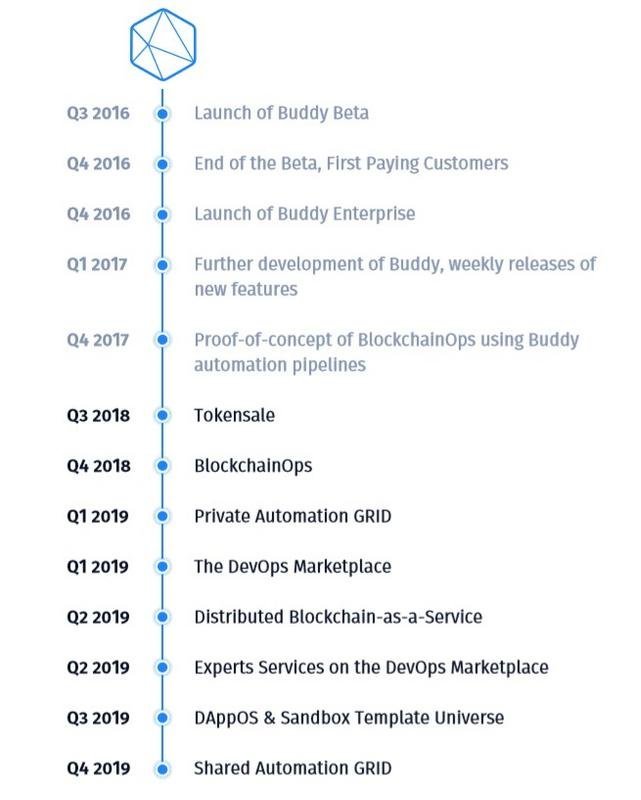 Conclusion
Buddy is probably one of the best ICO I've come across this year with a promising project and team, a finished product which is already used by some of the biggest companies. The partnerships are more than enough to back it up. DevOps and Automation platform is the future and is going to dominate the market heavily. Buddy is rated 4.7 by 17 Experts on ICOBench. The whitepaper is amazing and I highly recommend you checking it out. Head over to the website, read a few articles on their medium, check out their socials and you will understand why this is a ICO you don't wanna miss out on and so I give Buddy a rating of 9.5/10.
For more information, you can visit LINK below :
Website : https://token.buddy.works/
Telegram : https://t.me/buddytoken
Facebook : https://www.facebook.com/gitbuddy/
Twitter : https://twitter.com/buddygit
Medium : https://medium.com/@BuddyWorks
Ghitub : https://github.com/buddy-works
Whitepaper : https://files.buddy.works/ico/BuddyWhitepaper.pdf
ANN Thread : https://bitcointalk.org/index.php?topic=3798597
Bounty Thread : https://bitcointalk.org/index.php?topic=4258059.0
AUTHOR:
Forum Username : spramoda
Forum Profile link : https://bitcointalk.org/index.php?action=profile;u=1907608
Eth Address : 0x82fCd6eab86cB050f71aD17F2EAd13144DaE20ba