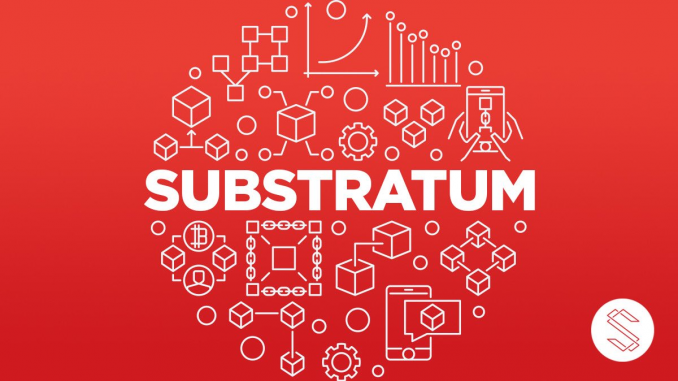 Decentralized Internet is a dream for many people living across various nations where they have limited access to the information over Internet because of their Nation's centralized control over hosting and letting people access the information they want. For Example: In China, people can't access Google or any service related to google. Also, Amazon can't be accessed in China. 
Making the Internet Decentralized is not as easy as it seems, instead it would be a hell of a job. But with the inception of Blockchain Technology, this might be possible now. There are many projects working in Blockchain space to make the Internet truly free but most of the their projects are only full of promises and have nothing to deliver yet. But there's a project which already showed some great potential to deliver what it promised and even delivered some of its promises. 
This project is none other than Substratum (SUB).
What Is Substratum (SUB)?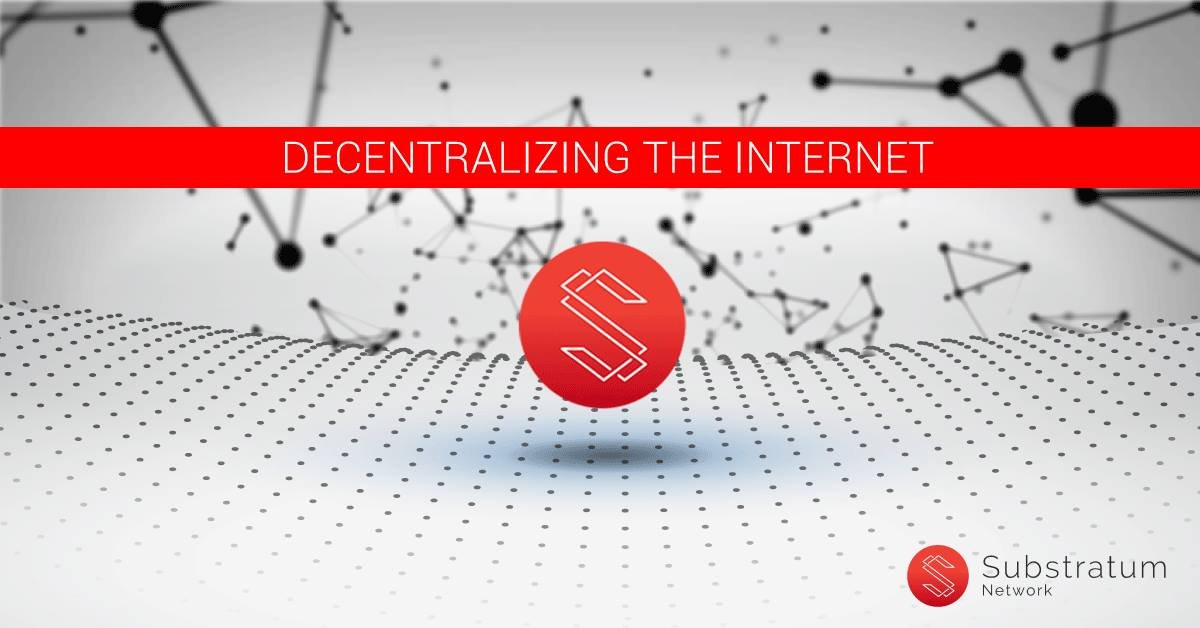 Substratum is Blockchain based project aiming to make Internet decentralized. Substratum brands itself as the foundation of the decentralized web, an "open-sourced network that allows anyone to rent their computer as a hosting server."
Substratum is here to liberate the centralized the centralized control which binds the Web hosting as well as access of data over Internet. After the successful implementation of Substratum network, people won't need to depend over the centralized web hosting to access the content, instead some individually owned nodes will provide the internet access on a specific platform without any data access boundation.
How Does Substratum Work?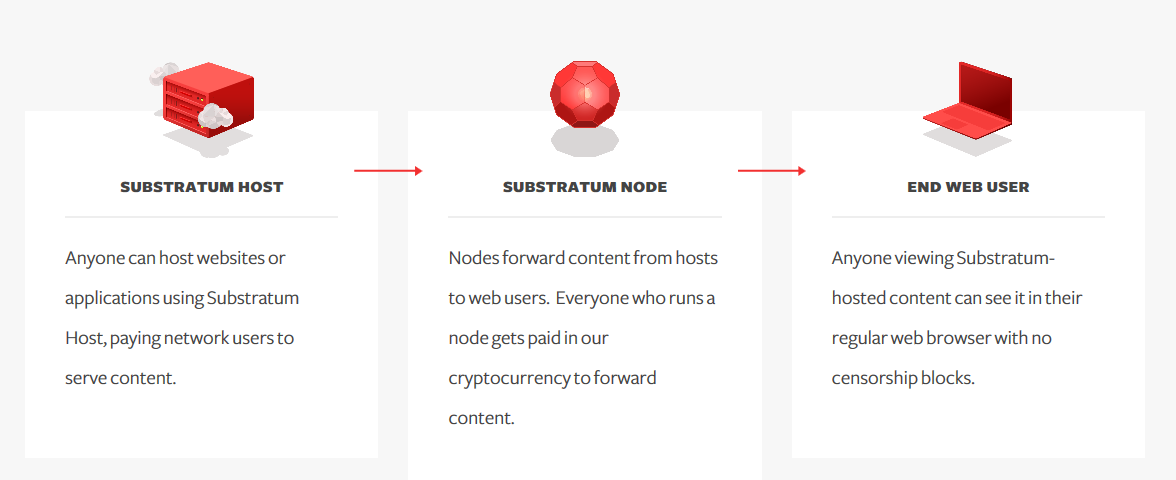 Substratum's work is very simple yet highly effective. Substratum allows anyone to host or access content thorough nodes running on Substratum Blockchain Network. 
Now, let's suppose you want to host. Now, all you have to do is to Install Substratum platform and your computer will be connected with the network and act like a miniature-server syncing with other computers on the network to provide content access to the users. 
For hosting, a person would be paid in Substratum (SUB) tokens. A person can even control their processing power, turn on/off their hosting anytime they like via Substratum Application Dashboard. 
Substratum (SUB) Tokens
Substratum tokens are the in-built currency of Substratum Blockchain and have several use cases within the network. For instance, SUB tokens will used to pay for hosting or accessing the data all over the world using the Substratum's decentralized peer-to-peer network.
Moreover, the SUB tokens can be transferred for other services over Substratum Blockchain. With the network being used more in the future, the tokens value will increase. 
SUB t0kens are listed on Binance, Kucoin, Idex, Bibox. 
Substratum (SUB) Tokens Statistics

As you can see above, Substratum has market capitalisation of $154.6 Million with a total token supply of 472 Million. Currently, the market is down and that's its price is low for a while.
Current SUB token price: $0.403
Verdict
Well, this project was one of the first project focused on making the internet decentralized. Their team includes people who already worked at major companies like Apple, Microsoft, Google. They have already launched the interface of the Substratum platform and they remains pretty active on Social media. 
This year they'll be launching the Beta version of Substratum Platform and after looking at their past promises, it can be concluded that they'll deliver every promise soon enough. 
As an investor, you can invest in the project for a long term perspective and only after reading their whitepaper. Get to know about them first, before making any investment decision in the project.
Thanks for reading ....!!