IAT project
In this article we will talk about a project that can solve many existing problems in the real estate market, both at the local and global levels. This project was called IAT. Tenants and buyers will be able to count on good discounts if they use tokens system to pay for services inside it.

The appearance of the project is due to the fact that the vast majority of buyers are always experiencing difficulties when entering the real estate market. To help them, the IAT platform is based on blockchain, which has many advantages over the existing tools that all participants have to use so far.
There are problems:
Purchasing residential and commercial real estate now includes costs that include documentation taxes, transfer taxes and registration fees. The costs are not less than three percent. If we also take administrative and other fees, then the costs will increase to six percent. You will have to spend money on the agency, in which case the costs will increase to at least twelve percent!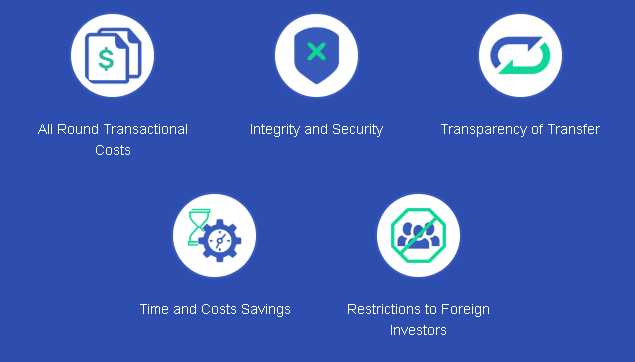 If you are talking about selling a property, you will have to pay a capital gains tax of six percent. Do not forget the agency's commission, they also make up at least five percent of the total price.
As a result, there is a situation when the owner of the object will have to give a significant amount of money only for the commission fees. Such fees in South Asian countries sometimes reach up to 25 percent. Of course, for many participants of the real estate market such amounts are very significant, so they are forced to either leave the market or do not always use legal methods in order to buy or sell the object.
The ecosystem has been created to drastically reduce existing costs, and to make sure that taxes and fees are reduced by several times. This will allow many small participants to return to the market and they will be able to make real estate transactions knowing that they will pay a low commission.
Benefit:
NIATs can be used to pay the rent and reduce costs. The company will try to attract as many participants as possible, which will increase the capitalization of the entire system and improve its functionality.
Those who use payment cards for legal services can also use NIAT to pay for the services of a lawyer and a legal advisor. Users who have payment cards can use NIAT to pay for the services of a tax advisor. Those who have property tokens for sale or rent can use NIAT to pay commission sales when they publish goods on online portals.
Asset owners can decide whether to earn income from rentals or sales. If the commission is to be paid to agents, brokers, then the chip holder can choose to pay the commission of their agent or broker using NIAT.
Thanks to this functionality, the system will be useful for the vast majority of real estate market participants and will help to solve existing problems in this segment of the economy. The sooner the project is implemented, the more flexible the real estate market will become, experiencing serious difficulties with further development.
IA Tokens ecosystem.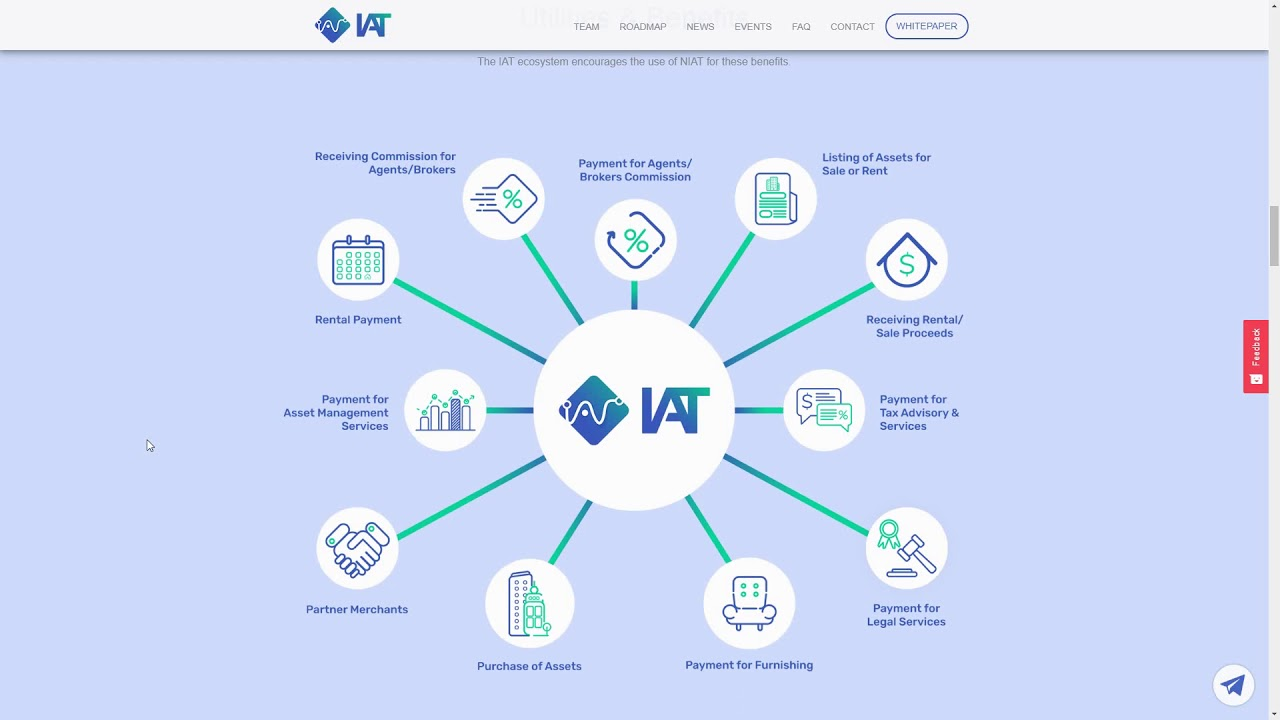 IAT has developed an ecosystem where all owners of tokens have the opportunity to sell them, work with other owners, with investment funds wishing to buy IAT for their assets. The firm will buy a listing on stock exchanges to improve trading operations and increase the liquidity of each token. Converting assets to digital format is one way to change real estate.
WEBSITE: https://www.iatokens.com
TELEGRAM: https://t.me/iatokens
WHITEPAPER: https://www.iatokens.com/wp-content/uploads/2019/11/whitepaperv4.pdf
FACEBOOK: https://www.facebook.com/IATOfficial/
TWITTER: https://twitter.com/IA_Tokens
MEDIUM: https://medium.com/@IATokens
YOUTUBE: https://www.youtube.com/channel/UCMHcuQZEfhdoWMNtZD2FU-w
My profile - https://bitcointalk.org/index.php?action=profile;u=2395306
0xFe62fD1E03aB7a4061496a96b6Cd5a4c492E9aa4