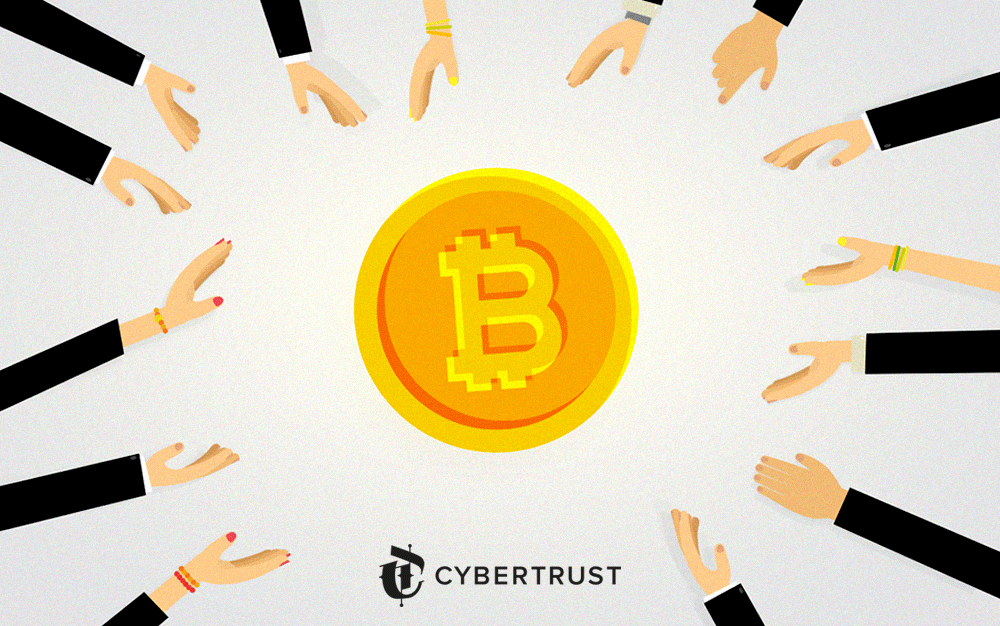 Fresh insights on digital currency, CyberTrust and its ICO
Right between conferences, flights and business meetings, we managed to have a talk with Evgeny Xata - an active investor in the cryptosphere since 2014 and CEO of Swiss-based сrypto investment bank CyberTrust. We hope you find these answers useful and motivating.
What do you think about decentralized businesses?
I think it is the future, even if technology is mostly not here YET. Over the last 250 years, we had 5 technological revolutions that brought up the level of our being UP. History suggests that half was about technology and half was about organizational technology. So organizational technology is just as much important as underlying technology itself.
How would you describe CyberTrust, in a few sentences?
Helping fiduciary responsible capital diversify into crypto asset class.
In which specific area could CyberTrust replace an old system as we speak?
Cybertrust is not replacing old, it is creating infrastructure where currently is a BIG WHITE SPACE. It should but does not exist.
Cybertrust is solving problems for large institutional investors looking to diversify into the crypto by giving them legally compliant way to invest into all types of new crypto assets. This is important as in order to finance blockchain revolution, trillions of USD of LONG term capital are required. As all the money in the world concentrated in the hands of institutional investors, it is important .
What is your vision and where do you see yourself in 10 years?
Helping finance Blockchain infrastructure and development of IOT and AI applications that can increase efficiency of information.
Why should investors contribute in the ICO?
There are number of cases:
for speculative upside, we believe that our token provides very attractive risk/return characteristics.
to use our token for the utility it provides.
How much can the value of a CABS rise, from your perspective, within the next 2 years?
There is a fundamental value of securitized crypto asset has over «raw crypto». Securitized version provides:
titled ownership,
ability to audit by big 4,
risk free clearing & settlement,
cyber security solution,
regulatory and tax compliance.
The above has a lot of benefits to the institutional investors. And this is reflected by Bitcoin Investment Trust premium, which historically ranged between 30-100%.
There is always going to be value to secured crypto. Market may dip below the value of underlying crypto, but this will not last long as there will be arbitrage. People will «unsecuritize crypto» and will sell it for the profit. There is always going to be a value component to this.
We are charging 2.5% for this fee, as a resale of our service, using ICO. Your downside risk is very low. And with relatively high return potential. Comparable benchmark (Bitcoin Investment Trust) trades today at 35% premium, and it was as high as 100% a month ago. So there is 14-40x upside. With very little downside.
Additionally BIT is only offering BTC. We are offering significant line up of different securities, we are starting with BTC, ETH and BCH but will add 20 more names by the end of 2018, all of which can be securitized by ONLY using CABS token.
To conclude this interview, can you to tell us more about the risks of taking part in Cybertrust?
Regulatory environment in Luxembourg changes, paying agents may not work with us. But given premium, even if it gets delayed by 3-6 month, the risk of market crashed, and there could be temporary drop in premium to even negative. But it would be great trading opportunity though. If you believe Blockchain revolution is really changing the world in meaningful ways, than CABS is a very good investment, because the demand for these will get bigger in the future. Total market for derivatives is 500 trillion and if our crypto derivatives are only able to capture 1% penetration, it would imply 5 trillion USD of liquidity to built out all the decentralized infrastructure our world needs to get our standards of living up.
Find below the video interview with Cybertrust's CEO, Evgeny Xata.