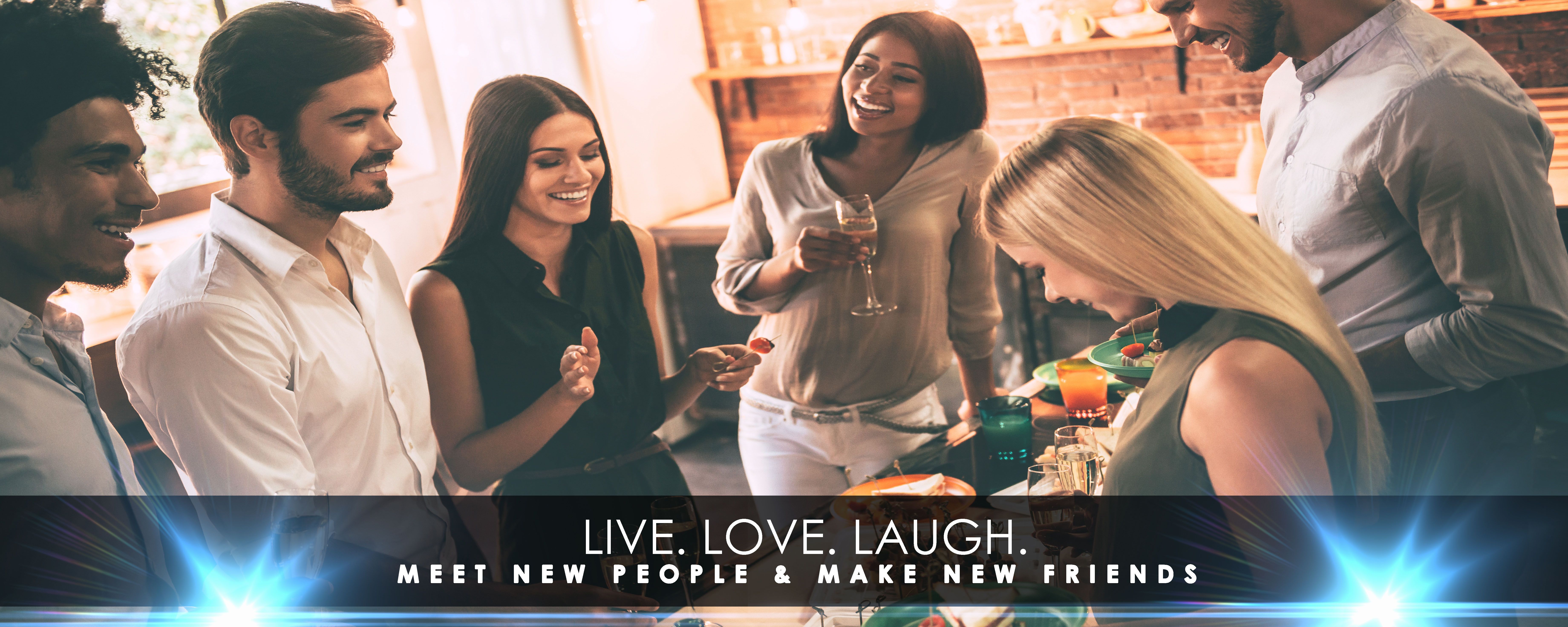 Socialization and making new friends are very important for all humans to survive in this world because they cannot live alone. Every individual will certainly have at least one friend in their life. How do you make friends? That's a good question. To develop a friendship with an unknown person, you need at least one thing common to you and the other person.
Let us assume there are two persons named X and Y who are complete strangers to each other. If X needs to be a friend of Y, they need to have something in common to start their conversation. Right? For example, they may work for the same company, live in the same community or even go by the same train to their offices. So, they have got at least one topic to start the discussion which can be developed into a good friendship later. Now, the next question is how to make like-minded friends? Do you know what is like-minded? It is very simple. Let us say you are a vegan and you don't eat any animal related food products. If your friend is not a vegan, then there is only little chance for him/her to be your like-minded friend. Because at some point in time you may explain the pros of being vegan and the cons of eating non-vegetarian foods. This may create a rift between you both. Right? So, getting like-minded friends are not easy.
Have you ever thought about the need for like-minded friends? You can learn and share many things with your like-minded friend because your interests are same. How will you feel if you see a person who speaks the same language as you in a foreign country after a long time? You will be feeling very happy, right?
Even though social media like Facebook, Twitter can be used to make like-minded friends, they don't give the pleasure of face-to-face conversations. Also, meeting friends in bars or other public places is getting costly and people also don't have time for these events as they are busy in managing their personal and professional life.
How to get new like-minded friends easily without the need to travel? BeeSocials is an online platform that helps you to meet new friends in the comfort of your home. A host can create any kind of event related to a topic and send invites to guests using this platform. Guests can view the invites and participate in the event if they are interested. They can choose the events based on their location or specific field of interest. The host will be able to meet new friends and the guests can enjoy talking with new people as well as having lunch or dinner at the host place. Sounds interesting? Right. To learn more about the features of this innovative event-based platform, please visit http://ico.beesocials.com/#whitepaper
Both hosts/guests need to hold the BEE coins for creating/participating in this kind of events. BEE is a new cryptocurrency developed by the company which can be acquired or bought during the token sale starting in January 2018. For getting more information related to the token sale, please visit http://ico.beesocials.com/