EARN EXTRA 10% FOR TRADING STREAMIT COIN ON EXCHANGES
As Streamit cryptocurrency project celebrates 2 progressive months from the start of the STREAM network and a few days before listing STREAM on TOP-10 CMC market P2P, Streamit team has announced a 10% bounty for coins purchased from exchange
"We will give a 10% bonus for every 10.000 coins purchased from exchanges"
The team explains "If you buy a total of 18.000 coins we will add an extra 2000 coins to complete for Masternode".
Also, the TOP buyers between this time period will be given an extra 10% bonus reward
find all exchange markets link https://coinmarketcap.com/currencies/streamit-coin/#markets
The contest will last till the 15th of October. Simply Join Streamit Discord community https://discord.gg/xRytVB5 after your trade and send a direct message to @STREAMIT#5121 to claim your bonus.
LATEST UPDATE ON STREAMIT MASTERNODE COIN
With many emerging masternodes Cryptocurrency projects and over two thousand of options for altcoins out there, It could be difficult to figure out which have the most promise.
It requires diligent bit of research, and even then there are frauds to beware of and advice from people motivated by avidity and promoting their personal favourites.
But the case is different for Streamit project.
My focus is always on those projects that will contribute to the social good in some way. There are cryptocurrency projects doing amazing things in this regard right now.
Streamit coin is one of the ones I can say at the moment to be well-established. Others, have yet to prove themselves.
Streamit is the First Decentralized Solution for the Streamers & Vloggers. A Blockchain based StreamIT brings an opportunity to millions of streamers worldwide to make streaming or Vlogging a full-time career and grow from it.
StreamIt serves Live streamers or vloggers or YouTubers to give their subscribers rewards based upon their subscription tier.
Streamit Coin Listing on Flits 3 Masternode and Staking App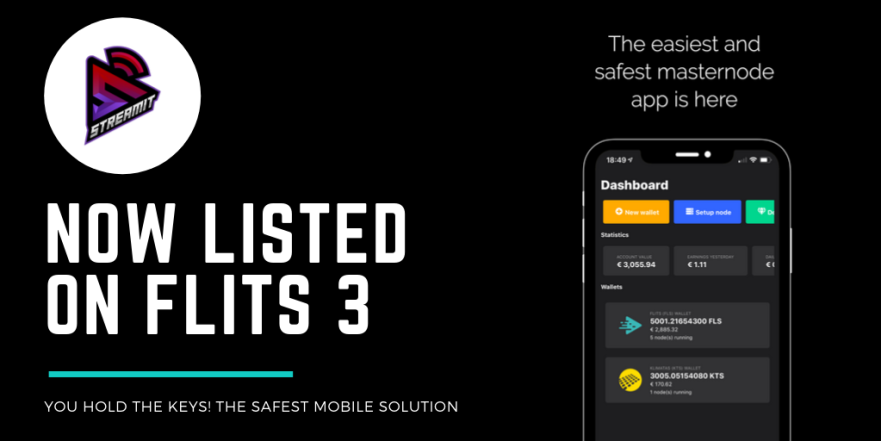 Flits 3 Masternode and staking App https://flitsnode.app/ is the safest mobile masternode solution.
With this development and streamit being listed on Flits 3 App, you the masternode or coin investor will hold your own keys, and the Flits team or nasty hackers can't access them.
Streamit Coin Listing on Nodehub.io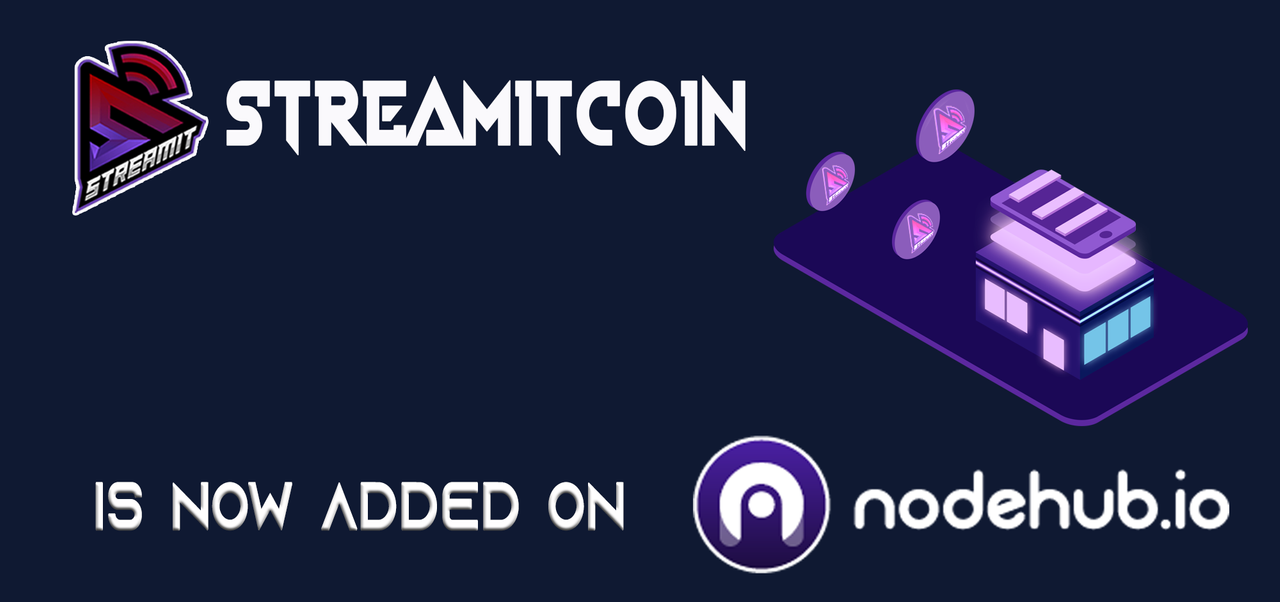 Nodehub.io Provides everything you need for your masternodes, at a single place.
Listing Stream Coin on Nodehub allows you to find, deploy and monitor your masternode through an advanced monitoring system.
Deploying your Streamit masternode on Nodehub takes just 3 easy steps. It's easy as a breeze. The whole process is completely trustless and easy to follow.
Stream Coin Listing On TOP-10 CMC Market P2P
Just a few days from ago, plans were announced to list STREAM on TOP-10 CMC market P2P https://coinmarketcap.com/exchanges/p2pb2b/
You can find the listing announcement here https://p2pb2b.io/
Trade Streamit Coin om Top-10 CMC market here: https://p2pb2b.io/trade/STREAM_BTC
Thousands of people around the world will gain awareness and begin to use Streamit Twitch Bot and trade Streamit coin.
According to Streamit coin team, Streamit platform update will be released soon.
Get more updates and stay up to date with news about Streamit. Follow Streamit on Twitter: https://twitter.com/STREAMITCOIN or join streamit telegram community: https://t.me/streamitcoin