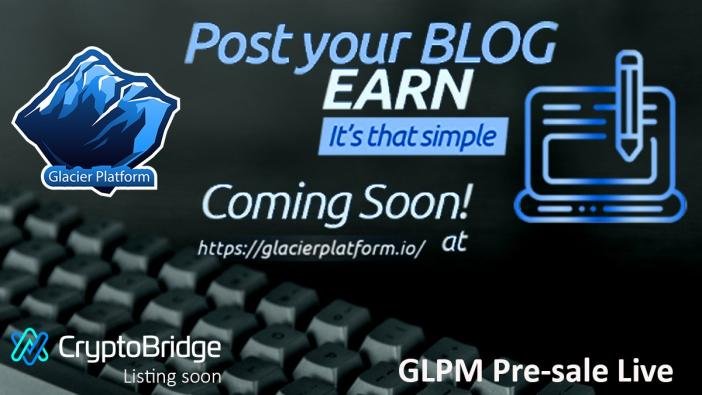 In recent times, some great content creators and bloggers, skilled in creating contents that educates, entertains or serves as solutions to human and societal problems have left the art of content creation to try some other activities. Perhaps, less satisfying but with immediate rewards and gratification.
A greater percentage of bloggers and creative writers are under paid while others earn absolutely nothing for their contents. It's indeed discouraging to create content that aims at helping your readers, yet earn no reward for your contribution and impact. This has been a challenging situation but not to worry as I'm about to introduce you to an innovative and highly rewarding platform for content creators.
Are you a writer, blogger, video creator, or podcaster? Are you wondering where you can make money doing what you know and love to do? Think - Glacier Platform.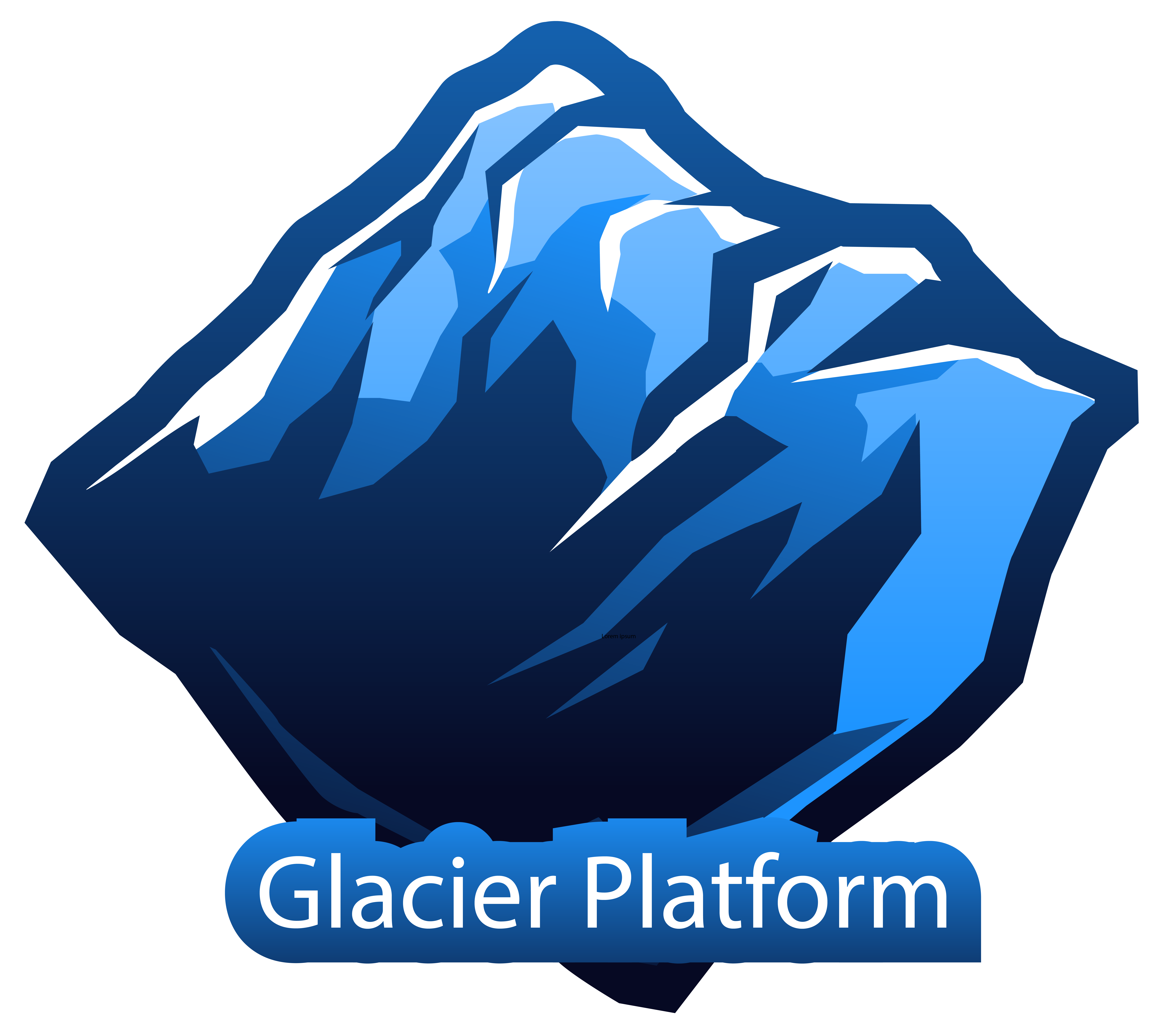 https://glacierplatform.io/
WHAT IS GLACIER PLATFORM?
Glacier Platform - GLPM is a decentralized blogging and social networking platform on the Glacier Blockchain that rewards publishers, content creators and users with GLPM coin for their activities on the platform.
The GLPM blockchain hosts blog posts and comments posted by users, and users are able to rate contents through upvoting and downvoting system.
When a user's content is Upvoted, rewards are generated for both the author and the upvoter.
Glacier platform promises a fast and secure user's experience where every action performed on the platform (blog posts, commenting, and upvoting/downvoting) is performed using a unique consensus algorithm and monetary system which makes the platform unique.
GLACIER PLATFORM COIN - GLPM
Users earn GLPM as rewards on the Glacier Platform. GLPM coin is based on the Proof of Stake / Masternode type of cryptocurrency.
The Proof of stake (POS) type of cryptocurrency has many economic benefits and dividends to its HODLers. Unlike the Proof of work type, POS generates daily reward in form of stakes for HODLing GLPM. Interestingly, Glacier Platform e-wallet has the said compatibility to earn you more reward for keeping GLPM. Hence, the more GLPM you hodl in your Glacier Platform e-wallet, the more reward you receive daily.
You also have the option of running a Masternode and staking your GLPM in PC wallet or VPS.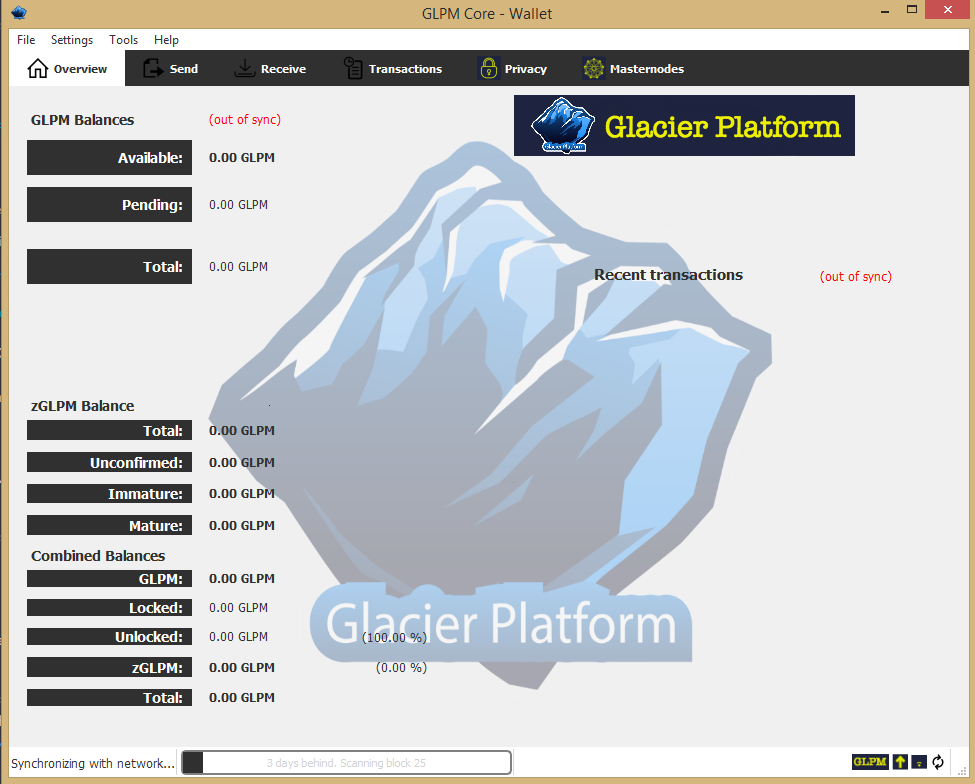 MORE EXCITING GLACIER PLATFORM FEATURES
• Glacier Platform is 100% Open Source.
• Glacier Platform E-books and Magazine Marketplace.
• Decentralized global E-Books Marketplace.
• Compatible for Publishing your own E-Book, earning GLPM on each sale.
• Instant Deposit/Withdrawal of GLPM on the Glacier Platform
GLPM is indeed a rewarding online content publishing decentralized network with extensive plugins and developer tools for easy integration to any online blogging network.
With the Glacier platform, content you'll always earn financial reward while making impact.
Are you interested in making money online from your contents? Become an early adopter of the Glacier Platform now!!
JOIN GLPM PRE-SALES
GLPM presale allows opportunistic investors to buy in early and secure their GLPM directly from the project team. This provides you an edge as an early adopter of the Glacier platform and enable you to start staking, accumulating staking rewards for hodling GLPM before main platform launch and activities.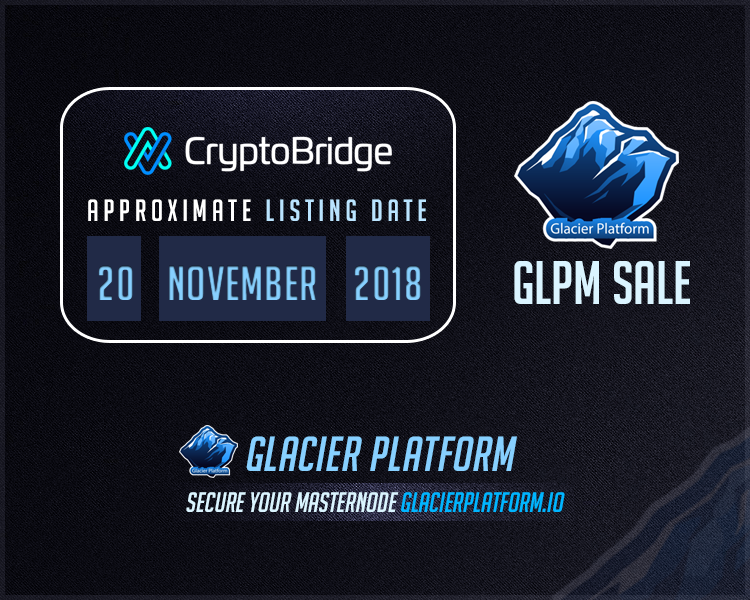 JOIN GLACIER DISCORD COMMUNITY: https://discord.gg/YBGcEmu
OTHER USEFUL LINKS
Website: https://glacierplatform.io/
Pre-Sale: https://glacierplatform.io/pre-sale.html#
ANN: https://bitcointalk.org/index.php?topic=5061879
Block Explorer: http://glpm.dynu.net/
Source Code:
Github: https://github.com/GLPMCORE/GLPM
Wallets: https://github.com/GLPMCORE/GLPM/releases/tag/v1.0
Masternode Setup Script: https://github.com/mascondante/GLPM
Social Media:
Youtube: https://youtube.com/channel/UC1ITaz5am0gLxF6_ALi3qAw
Twitter: https://twitter.com/GlacierPlatform
Discord: https://discord.gg/YBGcEmu
Telegram: https://t.me/GlacierPM
Masternode Ranking and Stats:
https://mntrend.com/en/currencies/GLPM
https://mncn.online/coins/GLPM

https://glacierplatform.io/