This is my best recommendation ever.
And it's the first every-one-profit crypto project I've seen recently.
With so many Cryptocurrencies to choose from, how can an individual pick the right Cryptocurrency investment to hold?
The vast array of cryptocurrency projects has made it difficult for users to understand which investment would best give a good, hassle-free, long term return on investment and good profit.
Choosing a blockchain project to invest is no small thing. Placing your wealth in the wrong one could be disastrous. As such, one must use a combination of diligent research and constructive reasoning when making their selection.
The good news is that I have done the difficult part for you. In this article, I recommend Streamit Coin - a Cryptocurrency backed by the first decentralized solution for Streamers and Vloggers. Join Streamit Official Community now https://discord.gg/xRytVB5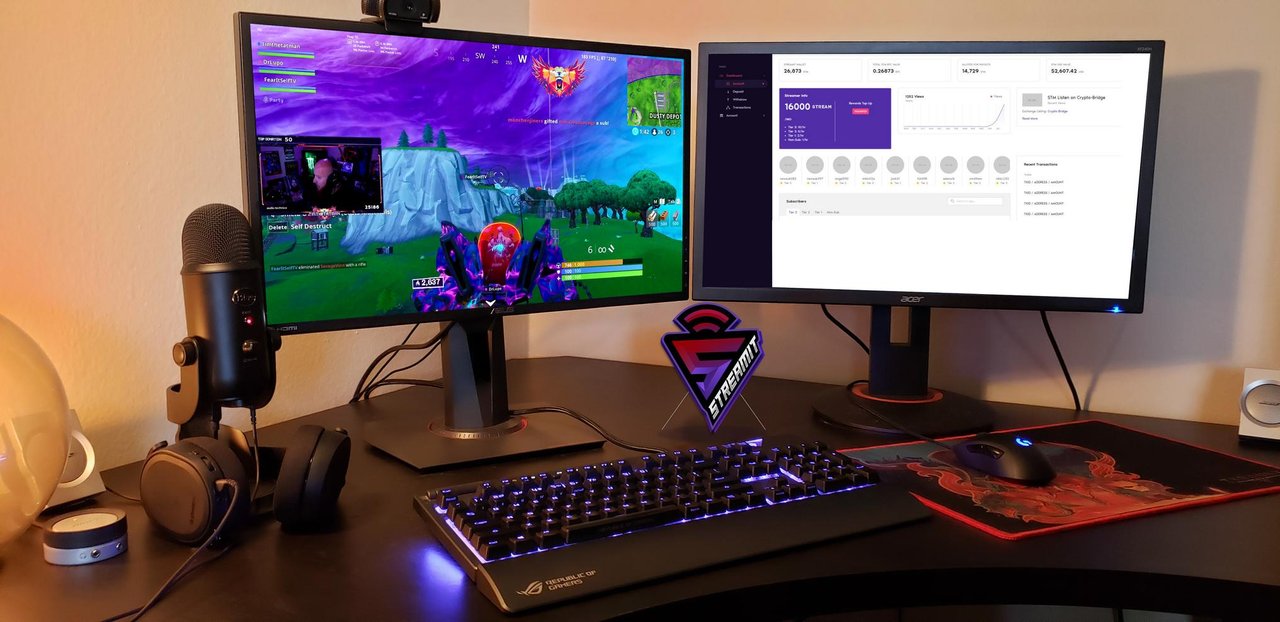 REVOLUTIONARY CONCEPT OF STREAMIT PROJECT
If you currently have any social media account, you already know what struggle is involved in growing followers or subscribers.
You want to increase your reach and retain engagement for viewers of your YouTube etc.
You want to generate a reasonable amount of money from your social network and make it big.
Meanwhile, a recent attempt to promote your twitch or YouTube channel is draining your pocket with less result.
You also want to reward your viewers
with Interesting contents as well as incentives that will keep them loyal to your channel.
With StreamIT, based on the power of blockchain, you have an amazing opportunity to make streaming or vlogging a full-time career without tears.
StreamIT platform offers you better statistics and more viewers for your channel - the platform does promotion for you!
StreamIT enable streamers to reward their viewers with streamit coin for their time on your channel. Who on earth wouldn't like this?
As extra, you the streamer or vlogger will earn more money from ads and new subscribers - Everyone earns!
Check out twitch streamit bot description and how you can install it yourself. https://www.twitch.tv/streamit_bot
WHY I WANT YOU TO INVEST IN STREAMIT CRYPTOCURRENCY
What informs your decision on what Cryptocurrency to buy or not to?
Do you evaluate Coins by mere market sentiments or the use cases the crypto-project has to offer? Check out their official website https://streamitcoin.com
StreamIT Coin is one of the best cryptos with real, functional, and effective use cases you can think.
With Streamit Coin use case, and the streamit platform, value of streamit coin on the exchange is sustainable. The demand for Streamit coin will always be on the rise.
The StreamIT project is still in its infancy and if you ask me, the best time to invest in StreamIT is NOW. DYOR.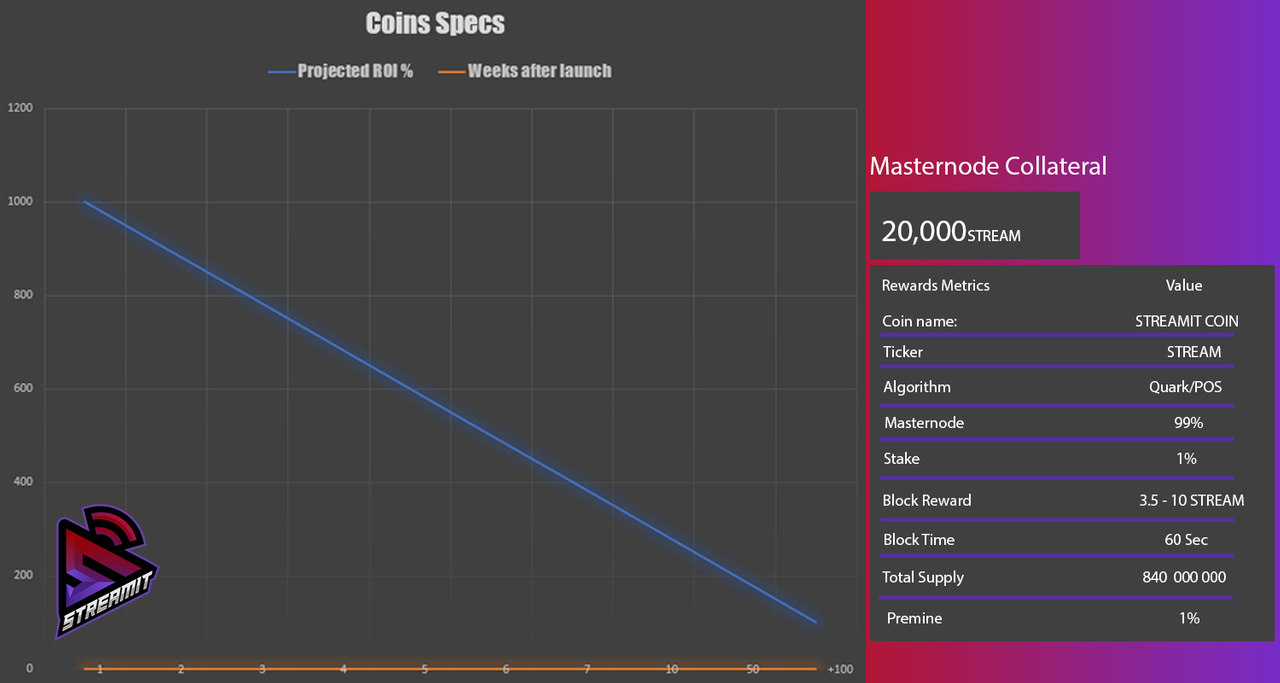 The more streamers and vloggers get to know and use streamIT platform to reward their viewers, the more popular Streamit Coin and thus mass adoption for streamit coin.
Many Crypto Investors Are Already Buying Streamit Cryptocurrency
Streamit Coin (Stream) is already trading on more than three different exchanges.
CRYPTO-BRIDGE EXCHANGE:
https://wallet.crypto-bridge.org/market/BRIDGE.STREAM_BRIDGE.BTC
ESCODEX EXCHANGE:
https://wallet.escodex.com/market/ESCODEX.STREAM_ESCODEX.BTC
CREX24 EXCHANGE: https://crex24.com/exchange/STREAM-BTC
COIN EXCHANGE. IO
BTC PAIR: https://www.coinexchange.io/market/STREAM/BTC
ETH PAIR:
https://www.coinexchange.io/market/STREAM/ETH
USDT PAIR
https://www.coinexchange.io/market/STREAM/USDT
Now you have different exchanges link above, you can enjoy more liquidity as well as wide choice and with more security in the market.
Do your own research on Streamit with further details on CoinMarketCap or Masternodes Online via links below
https://coinmarketcap.com/currencies/streamit-coin/
https://masternodes.online/currencies/STREAM/
I know what you're thinking: another promotion for just another crypto. You've probably read a dozen promotional like myself.
But before you close the page, join Streamit community and have a one minute chat with Streamit Developer. https://discord.gg/xRytVB5
12,478 subscribers on their YouTube channel in just 2 weeks of creation should tell you something.

whether you are a cryptocurrency investor, a streamer or vlogger, Join Streamit Coin Community now to learn more on how you can benefit from this innovative project. Chat up with other investors on their discord server https://discord.gg/xRytVB5
"Never depend on a single income, make an investment to create a second source." - Warren Buffet