Hello Cryptocurrency investors and enthusiasts, previously, I published an article about this interesting project that aim to create a secure and direct link between the recruitment needs of companies and potential candidates all around the world :without intermediaries.
Recruit (RCRT) project team is working to release it all-in-one platform for all kinds of recruiting tasks where jobseekers will be able to easily and efficiently access a lot of offers and companies access to lot of jobseekers all over the world and from different fields and proficiency.
Recruit platform highlights powerful possibilities of blockchain technology.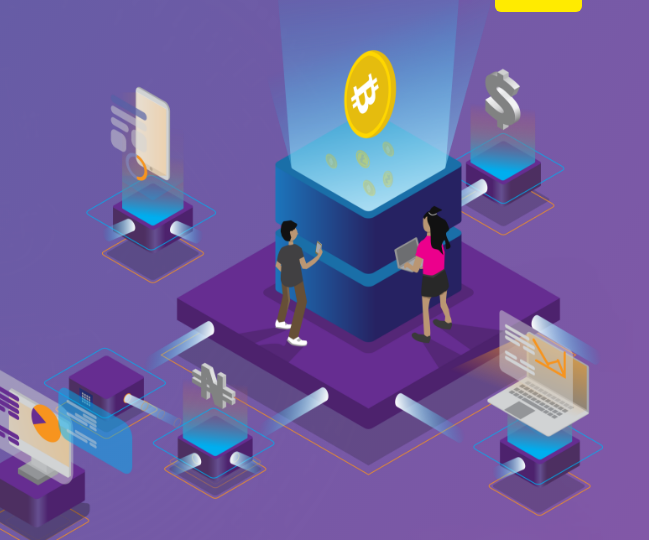 RECRUIT MASTERNODE COIN PROJECT - PARTNERSHIP AND PROGRESS
• RCRT Team made her first partnership announcement with CSCHousing to fast tract hiring and recruitment needs. See official tweet from CSCHousing https://twitter.com/cschousing/status/1065824515790446593?s=09
• There was a BLACK FRIDAY MN Presale Price slash! Hurry and get your MN now and become and early adopter.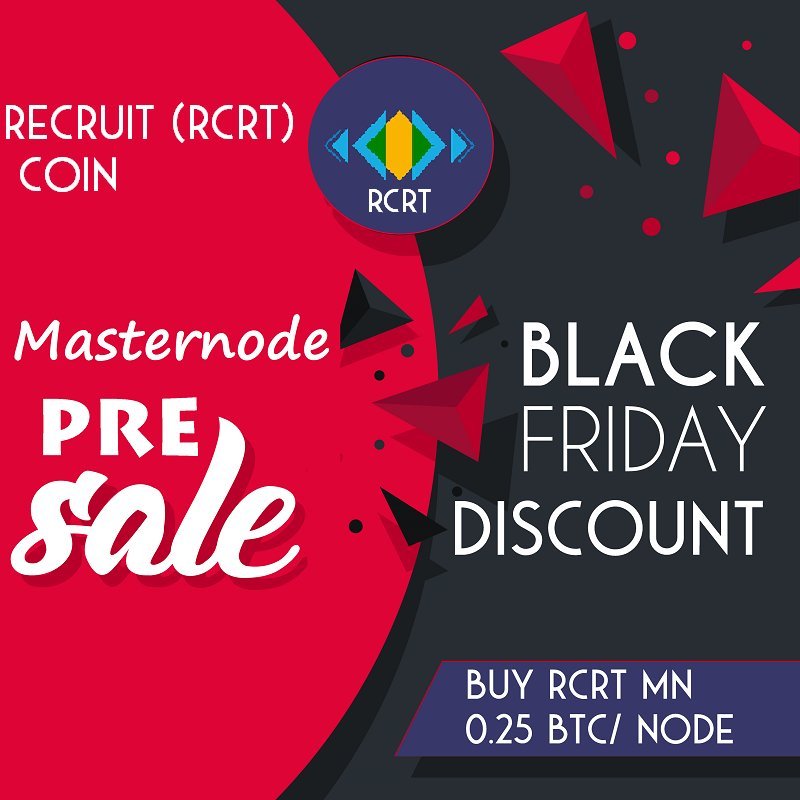 • . Recruit project also partnered with CHT POS/MN service https://mns.cryptohashtank.com/masternodes/RCRT
• Team is launching Recruit Parternship programme to partner with recruiters around the world so they can start getting revenues while the core platform is being built.
More partnership deal is being sort by the team. This is to ensure a smooth execution of all plans for it platform.
JOIN RECRUIT PROJECT COMMUNITY:
https://discord.gg/ZVMn8uj
RECRUIT IS HIRING
RCRT team is hiring to fill the position of UI, UX and Backend developers.
OTHER USEFUL LINKS
Website:
http://site.rcrt.online/
Twitter:
https://twitter.com/RCRT_Recruit
Bitcointalk:
https://bitcointalk.org/index.php?topic=5059041.0
Github:
https://github.com/rcrtonline/rcrt/releases/tag/1.0
Guides/Wiki:
https://github.com/rcrtonline/rcrt/blob/master/README.md
By this publication i encourage you to research about this project. It is a very promising one and investing in Recruit project maybe one of the best investments you've made in 2018.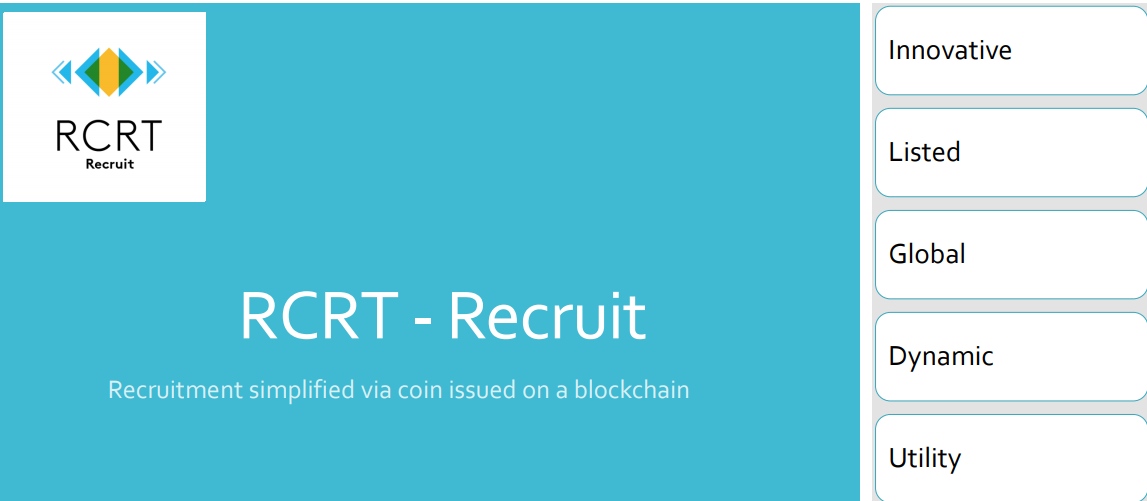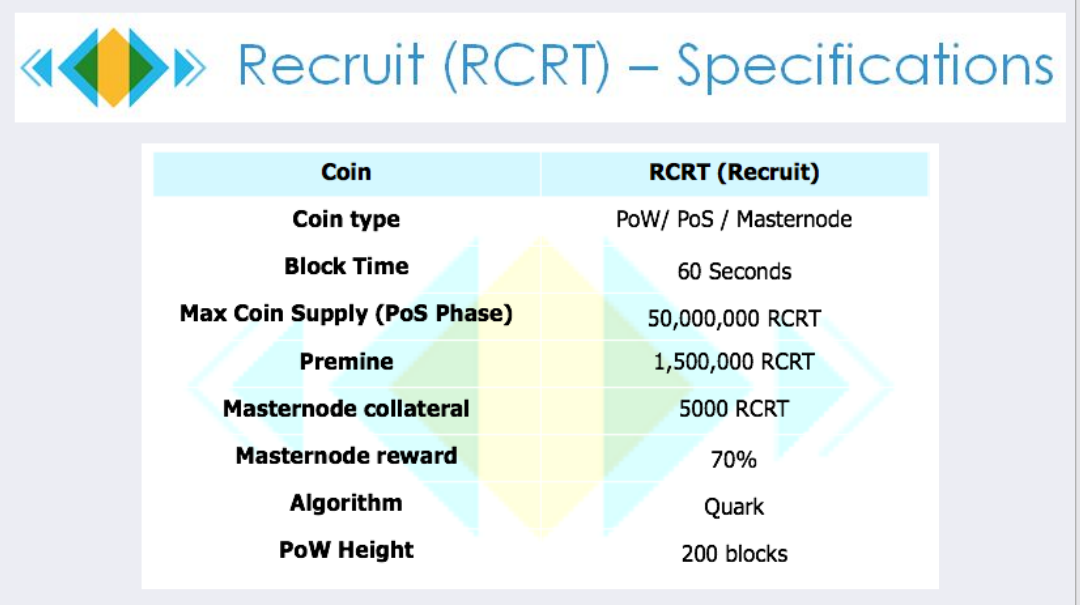 HAPPY INVESTING