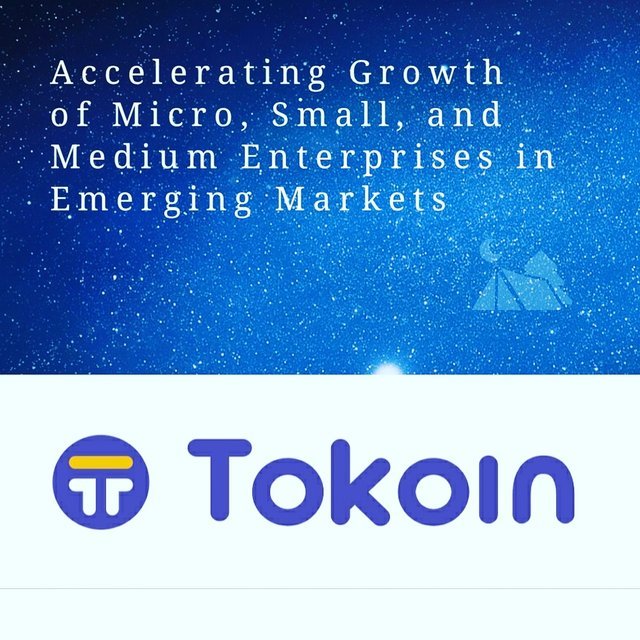 A big hello to all of my blog readers, it is yet another big opportunity to be writing you at this very moment. I must first of all give all of you, me inclusive that what am about telling you is one of a kind deal for the world at large but most exclusively for businessmen and women. So if you are a businessman or woman or even an enterprise, get yourselves ready because you are about experiencing a drastic change in your businesses.
All thanks to Blockchain Technology, a creation made in the form of distributed ledger for transactions. This feature has helped to carry out a lot of change in the facilitation and distribution of information to different parties involved via the creation of a distributed data base, and now it is opening the doors to another great and powerful platform that aims at working wonders in the business sector, welcome the one and only TOKOIN
This is a platform designed to come to the aid of businessmen and women. So many businesses are at the verge of breaking down and wrapping up, but the Tokoin platform is out to cause a change in the business sector and redeem the identities of businessmen and women, bringing them into a brand new business ecosystem. In this ecosystem, information are gotten from users and handled as a valuable asset which is in turn translated into markers for MSMEs. The ecosystem looks to improving businessmen and women and to also grow their businesses.
The MSME'S
One would want to ask what is MSME, it is a combination of the first letters from the different categories of enterprise in the business sector, they are the Micro, Small, and the Medium Enterprises. Each of these categories plays an important role in the business sector, one can't be neglected and the rest forged forward, it would cause a crack in the business spheres, each needs the other to recuperate. The Tokoin platform designs a way to alleviate this problem by creating special identities for the MSMEs to operate with, and i can assure you that it will bring about a change in the business spheres.
A Solid Ground For The Tokoin Platform
The core foundation on which the Tokoin platform builds its platform is on reputation. Business has got a lot to do with reputation, diligence and dignity, these improves trust and smoothens business transaction. For instance, If Mr. A is selling a piece of land which Mr. B is interested in, Mr. A will have to make sure that all documents pertaining the land is available and most of all correct, if not Mr. B will assume that the business is not genuine and that Mr. A is just drafting out a way to defraud him, this is the more reason why the Tokoin platform designed the Digital Identity and the Digital Ledger.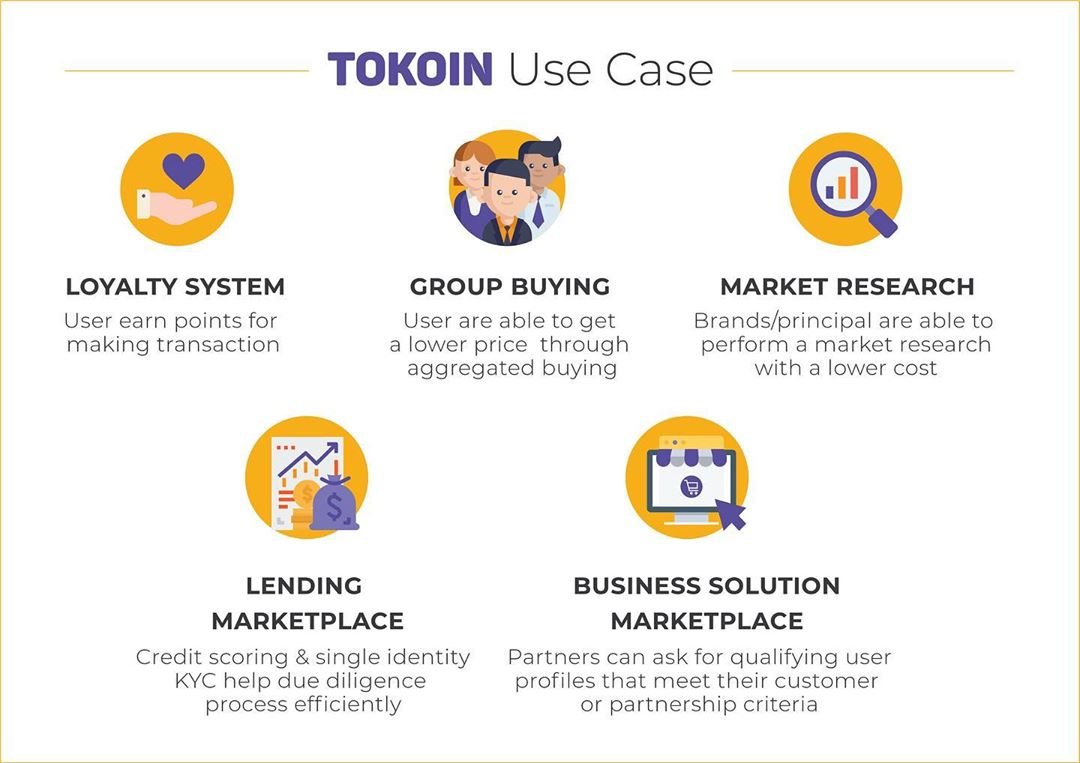 Allow me to draw your attention towards the following;
Digital Ledger :the digital ledger is designed to digitally store and safe keep the transaction data and business operations carried out from the Tokoin participating MSMEs. This digital ledger, will help process and to also give value to assets considered as valuables and to score them as valuable following the capacity of the information contained within it. A technology has been put in place to initiate an interactive atmosphere for all participants.

Digital Identity : the key word is REPUTATION, and to ensure this, the platform makes use of the advantages provided by the digital sectors. They Tokoin makes available Digital Business IDs, to help MSMEs manage and keep an eye on their businesses. They also go ahead to distribute credit scoring to all of the Tokoin ecosystem partners.
Meet The Team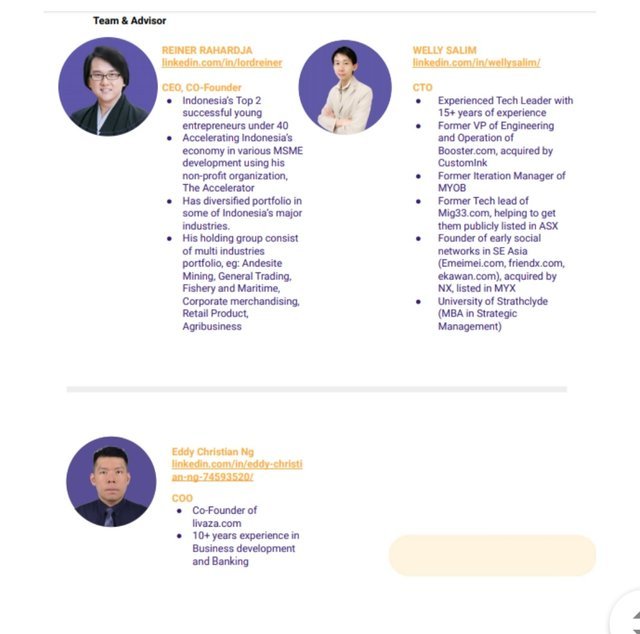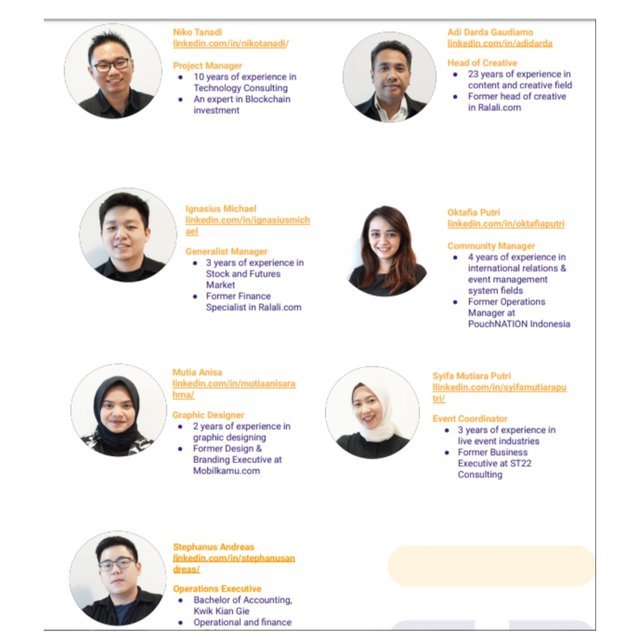 My Final Words
I think that businesses around the world should be empowered to do more and better. We can't neglect the fact that businesses plays a strategic roles in our day to day activities, and so we must not fold our hands and watch, we must help boost the business sector, well thanks to a new platform that has the business sector at heart. Presenting a benefiting opportunity for businessmen and women all over the world, now this is the change that we are waiting and talking about.
Useful Links
Website
[Telegram Chat] (http://t.me/tokoinglobal)
Twitter
Facebook
Medium
Instagram
Linkedin
Quora
Authors Details
Bitcointalk username: kingairdrop
Bitcointalk profile link: https://bitcointalk.org/index.php?action=profile;u=1862137