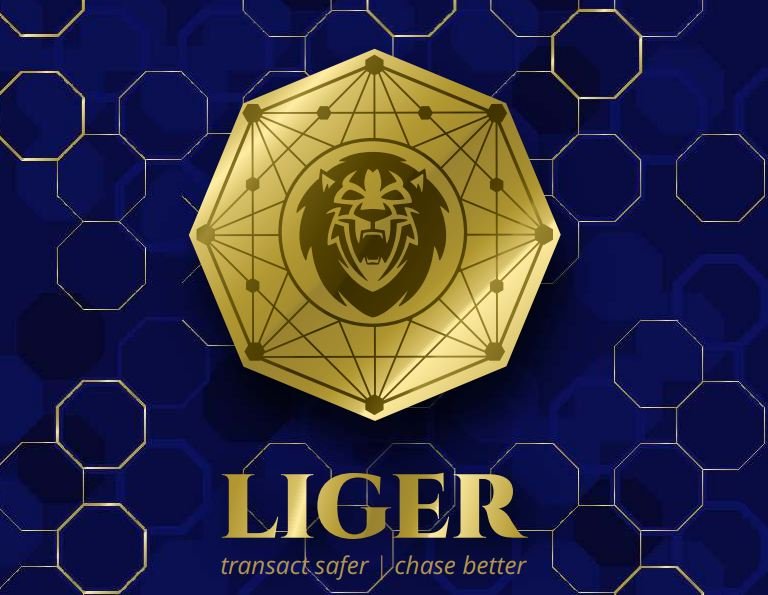 Hello everyone!
In this article, I want to introduce to you the platform for an exciting betting experience. This platform I speak of, is based on the blockchain technology which will eradicate many abnormalities experienced in many other platforms.
I introduce to you 'LIGER'. LIGER seeks to build a utility of choice for the offline and online casinos, online fantasy sports and sports betting using the blockchain technology. LIGER will acquire and run a 3 - 5 fully owned offline casinos and launch its own website. This will help to remedy the problems faced in gaming industry. Problems like the following,
Lack of trust
High cost of transaction
Low acceptance of cryptocurrency at the merchants
Concern upon financial frauds
Speed and convenience e.t.c
Liger aims to be accepted across offline casinos by major players in the offline casino space, as the Liger Tokens will be the preferred mode of payment for Gaming. Liger will attract traffic to offline Casinos accepting LIGER and incentive the users via special promotions.
There is trust existing already since Liger is based on the blockchain technology, and in the pay-outs and gaming outcome, the SMART CONTRACTS on the Ethereum platform is used to maintain complete transparency and fairness. Also, the smart contrast is used to trigger the Burning of Tokens to maintain the stability of Token prices and market capitalization.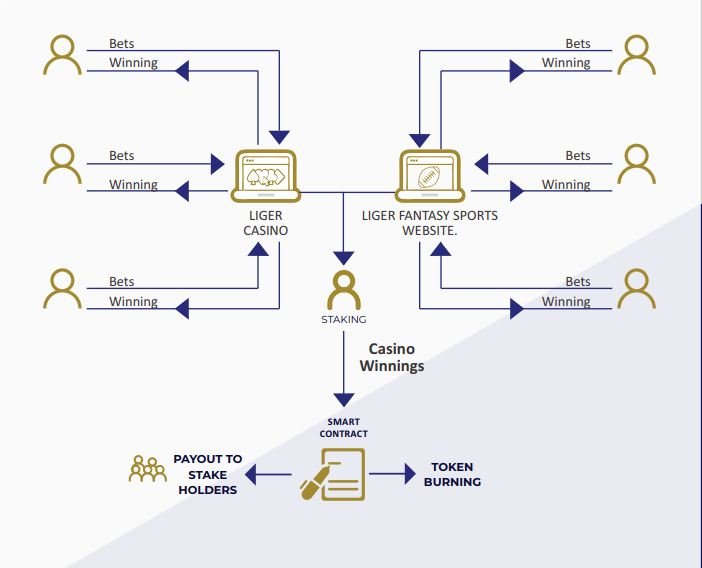 These Tokens will be burnt to eliminate them from circulation.
Benefits for Token Holders
Liger provides the unique experience of being able to participate in Real time Casino tables from the confines of one's own space. Liger makes offline Gaming Online for its Token Holder as they can bet through their smart phones and the same is integrated in the blockchain for him/her not only for betting, but also to experience the thrill of it through being able to view the live deals and cards as the game goes on at the offline casino somewhere far away.
Liger provides the option to the Token holder to be on a side that he/she chooses, this is a proof of decentralising the entire Gaming space. The Token holder is now assured of the Fairness of outcome as he / she is free to choose to play for or against the Casino. Liger also helps the Token holders to always be on the Winning side.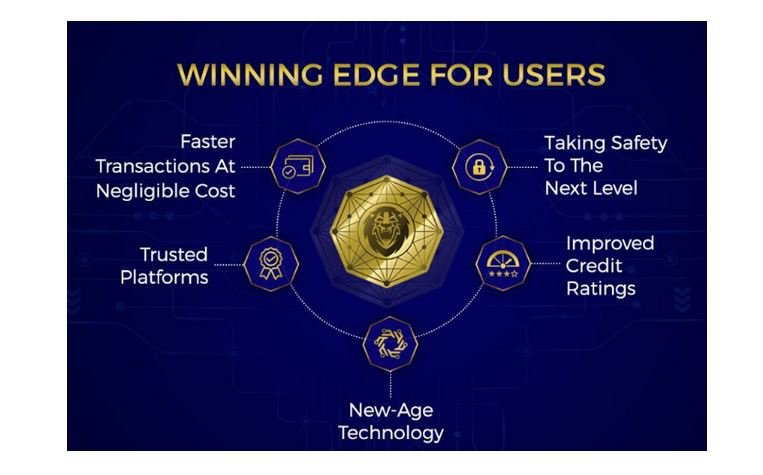 Liger also uses the Blockchain technology to compute the stakes, prepare the reserve, payout for the Stakeholders. This gives the entire process the transparency it needs along with the speed that the SMART CONTRACTS offer.
This is indeed a platform where we get to bet and earn but the most important business goal of liger is to bring the trust back between the gamer and the casino.
Tokenization
Token symbol: LIC
Token standard: ERC 20
Total number of tokens: 2.7 billion (LIC)
Soft cap: €4 000,000
Hard cap: €41 000,000
Token price: 1 LIC = €0.025
PRE ICO: 18th April-16th June 40% Bonus
ICO 17th June-1st August upto 25% Bonus
To know more visit:
Whitepaper: https://www.ligercoin.com/wp-content/uploads/2018/04/Liger-Whitepaper.pdf
Website: https://www.ligercoin.com/
Telegram: https://t.me/TheLigerCoin
Twitter: https://twitter.com/TheLigerCoin
Facebook: https://www.facebook.com/TheLigerCoin/
Authored By:
https://bitcointalk.org/index.php?action=profile;u=1050377
Wallet Address:
0x351528bb5d098aFc5495058DBb219e7F30a1573F