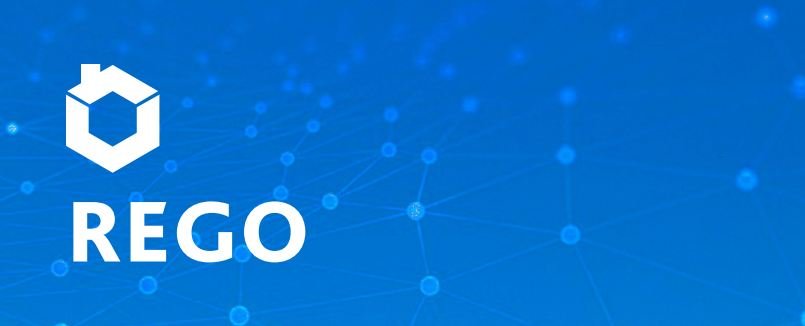 Far gone are the days when people put all their eggs into a basket without the thought of a back-up plan i.e just SAVINGS without investment. Savings is good indeed but investment is way better because unlike savings that is not affected by inflation, whatever good investment that is done brings profit and hence gives investment enough reason to be considered.
Now in investing, there are different platforms to invest into and one of which is the Real Estate. Real estate is all about properties. This brings us to the introduction of REGO i.e a trading platform for the real estate industry based on blockchain technology.
REGO which stands for "Real Estate to go" is an innovative real estate property sourcing, listing and technology firm which aims to revolutionize the real estate industry by building a trading platform and associated applications. This revolution will commence after the launching of the REGO crypto token which can grant access to the blockchain based applications and the acquisition of certain properties listed on the trading platform.
Real estate just like many other platforms has its flaws on how it affects the investors especially the foreign investors in today's real estate market and the key challenges are;
(1) The lack of top quality and reliable property listing platforms.
(2) Time consuming.
(3) Error prone and
(4) Costly processes in accquiring, managing and funding of properties.
Other difficulties for foreign investors include not having a US based presence. Click here for more info, https://www.nar.realtor/sites/default/files/ documents/2017-Profile-of-International-Activity-inUS-Residential-Real-Estate.pdf. These processes mentioned above will be remedied by the usage of the REGO token.
Below Market Value (BMV) properties can be available in the REGO platform. These are properties sold out of urgent need for liquidation of funds for various reasons; divorce, financial inbouyancy, relocation etc without going through a rigorous process.
These properties are usually not transparent so therefore requires thorough research and careful screening, but the REGO's blockchain based technology offers a secure way for investors to circumvent the processes of purchasing this properties thereby reducing cost, risk and time. By this, investors can maximize returns on their investment. For example an investors can benefit $25,000 from the purchase of a property through the REGO platform at $75,000 whereas, the property worth $100,000 on the open market.
The REGO trading platform based on blockchain technology allows quick and secure purchase by investors from anywhere round the world. This Purchase payments can be made with Ethereum, Bitcoin, and other major cryptocurrencies including REGO tokens .
REGO token is the preferred payment method for acquisition on the platform. It is the cryptocurrency created for users as it eliminates the time-consuming banking process and unnecessary fees. Usage of tokens as payment, qualifies the purchaser a 20% discount off the cash price.
TOKEN SALE
REGO is an ERC-20 token
Token name: REGO
Total Supply: 55,000,000
Rego Circulating Supply: 39,600,000
Hard Cap: 20,000 ETH
Selling Price: 1 ETH = 1,600 REGO
Exchange Rates: 1 REGO = 0.000625 ETH = $0.53 USD
Presale start date: Apr 26th, 2018
Presale end date: July 31st, 2018
TOKEN DISTRIBUTION
To know more visit:
Website: https://regotoken.io
Whitepaper: file:///C:/Users/user/Favorites/Downloads/26-Mar-Rego.pdf
ANN thread: https://bitcointalk.org/index.php?topic=3375704.0
Also Connect with Regotoken on social media:
https://web.facebook.com/Regotoken
https://twitter.com/RegotokenICO
https://t.me/REGOtokenICO
Authored By:
https://bitcointalk.org/index.php?action=profile;u=1050377
Wallet Address:
0x351528bb5d098aFc5495058DBb219e7F30a1573F