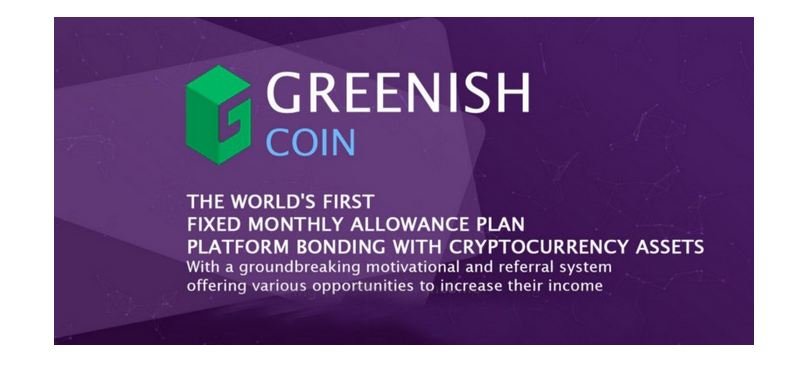 Greenish coin aims to create a safer financial future for humanity, change the way humanity thinks about saving and investing. This project will provide the alternative way to earn on a monthly basis instead of pension or retirement plans. The errors and abnormalities involved in pension & retirement funds will be eliminated and replaced by a fixed monthly allowance. It is based on the smart contract and it is exclusively for greenish users.
Greenish coin is the world's first Fixed Monthly allowance plan platform bonding with cryptocurrency assets, powered by smart contracts & advisory team.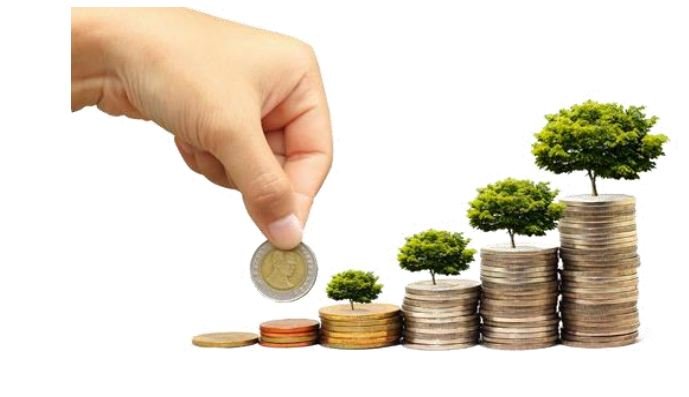 The birth of greenish is from the observation on how people feel very unhappy and unsatisfied from the pension and retirement programs, which is as a result of its low profit coupled with its short term factor.
However, greenish is on a long term basis and the monthly allowance given to users will solve certain family or personal challenges encountered.
How to be eligible for the monthly allowance plan.
Firstly, you must be a greenish user who has purchased the greenish token during ICO public sale.
Secondly, 10% of the coins purchased during the public sale must be left unsold or not- exchanged, in order to be further eligible for the monthly allowance. So, just hold 10% in your wallet and earn 2% on your total investment for lifetime. It's very wonderful, right?
Now you might be concerned on how possible it is to make the payments. Well! Here in greenish, it's really possible to pay it. Up to 30% of funds generated from the public sales will be directed towards the reserved funds which will aid in the payment of monthly allowance. Also, a certain percentage generated from the gaming platform will be transferred to the allowance reserve fund.
If there is an increase in income or a decrease, then the monthly allowance percentage will be altered with respect to the rise or fall of the income.


Greenish bonding with cryptocurrency assets is because of the following importance,
Lower transaction fee.
No chargebacks.
Faster receipt of funds than through legacy financial institutions.
No inflation.
Greater trust with your customers.
Makes it easier for international customers to do business with.
Win over a dedicated loyal group of digital community enthusiasts.
TOKEN DISTRIBUTION
Token name: Greenish coin
Token Ticker: Gree
Total Token Supply: 500,000,000 (500 MILLION)
Token For Sale: 200,000,000 (200 MILLION)
List Price Of Gre 1 Gree = $0.10
Soft Cap: $3000000 (EST. $3.0M)
Hard Cap: $20000000 (EST. $20.0M)
PRE SALE: START: 15 MAY 2018 - END 25 MAY 2018
Bonus Program:
1M TO 10M TOKEN 50% BONUS
11M TO 20M TOKEN 40% BONUS
21M TO 30M TOKEN 35% BONUS
Extra 5% bonus for individual purchases greater than $10,000
PUBLIC SALE: START: 5JUNE 2018 - END 24 JUNE 2018
Bonus Program:
1M TO 50M TOKEN 30% BONUS
51M TO 100M TOKEN 20% BONUS
101M TO 140M TOKEN 10% BONUS
141M TO 170M TOKEN 5% BONUS
First 20,000 Users receive 50 GRE Token as a Signup Bonus.
To know more visit:
Whitepaper: https://drive.google.com/file/d/1-tQHe1GRUZArFYt1kBqhi2EIrFRO1Jus/view?usp=sharing
Ann Thread: https://bitcointalk.org/index.php?topic=3532762
Website: https://greenishcoin.com/home
Telegram: https://t.me/greenishcommunity
Twitter: https://twitter.com/greenishcoin
Facebook: https://www.facebook.com/greenishcoins/
Authored By:
https://bitcointalk.org/index.php?action=profile;u=1050377
Wallet Address:
0x351528bb5d098aFc5495058DBb219e7F30a1573F