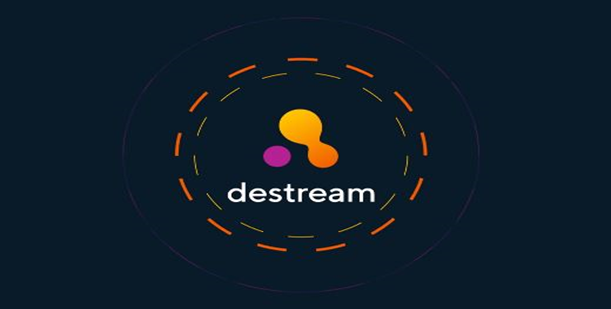 The DeStream platform is a decentralized streaming market using blockchain technology which will be allowing maximizing the productivity of streamers. This platform was built in the main aim to diversify streamers activities as well as securing start-up capital. This platform is establishing an innovative ecosystem for streamers by providing streaming tools to the streamers. This platform is implementing blockchain technology to reduce transaction fees by more than twofold. This platform is creating decentralized payment systems from the process as well as this platform will reduce numerous transaction costs. This platform was built in the aim to improve quality of the content as well as using this platform streamers will be allowed to focus on creation, instead of operational activities. We can know more detail about the DeStream platform form their whitepaper which is already released for public interest. The whitepaper link of this platform is https://destream.io/media/1101/whitepaper_en.pdf. We con know more about their recent activities and token sale detail form their website. The website link of the DeStream platform is https://destream.io/.
Problems solution by the DeStream platform:
The DeStream is a blockchain technology based cryptocurrency platform which is delivering streaming resources. This platform is creating an ecosystem to provide enormous opportunities for the integration of streaming platform. This platform is solving existing problems that is facing by the streamer at the present time globally. The problems solution of streaming by the DeStream platform is given below:
At the present time there has no ecosystem and financial platform for streaming resources. The streaming system is facing high interest rates of payments system where the commission fee for transfers to electronic payment system can reach up to 10% such on Paypal and bank account. The streaming system need to support multiple payment gateways in order to have maximum effect. On the existing system viewers are supporting streamer in different payment systems. As example, from one country a viewer can prefer Paypal as well as main time another viewer can prefer Yandex.Money or webmoney. There has many rules and restriction where some system does not allow withdrawing funds at once. Sometime these systems are forced to wait streamer wait one to six months. The existing streaming system is facing no guarantees of payments because sometime systems are failing to streamer as well as system is freezing their funds for various reasons. The existing system has complexity of consolidation of funds problem where funds cannot be used for purchase without converting them to fiat money first. Sometime they incur a commission fee as well as sometime they incurs commission fees in twice. Sometime streamer faces problems with chargebacks for unscrupulous viewers. The existing system is not providing single tool for designing personal mechanisms where they have only basic tools which can be used only for streaming as well as fund-raising. The lower ranked streamers are not getting advertising jobs on this existing system where top streamer can earn huge money.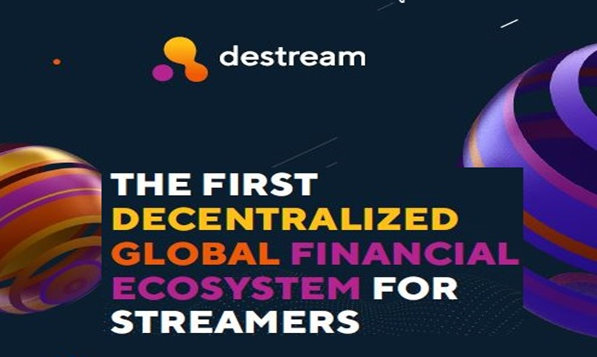 On the other hand the DeStream platform is giving solution about all above problems with their advanced technology and expertise. This platform is a blockchain technology based decentralized global financial ecosystem for streamers which is taking at least 13 times lower donation commissions. This platform is ensuring 0.77% commissions per transaction which is fixed, if it is higher transaction or lower. This platform is reducing complexities from the transaction system of streaming sector. The DeStream platform is creating opportunity for all users where they need only one wallet as well as one token (DST) for all transaction. This platform is reducing lack of instruments for convenient donations by using smart contract constructors. The smart contract constructors of this platform is giving opportunity to users where they will be able to configure as well as launce myriads of controllable challenges with clearly distributable rewards as well as penalties. This platform is reducing non-efficient advertising budgets allocation where advertisers will be able to make data-driven decisions on ads placements. This platform is creating an ecosystem which will include an analytical interface based on users' Big Data. This platform was built in the aim to deploy an internal marketplace for streamers as well as viewers where the user of this platform can purchase goods as well as services more conveniently. This platform will implement a range of tools for interaction between streamers as well as their audience which were developed with the help of professional streamers, visionaries as well as psychologists. This platform is creating a superstructure over existing streaming services by adding new interactivity with viewers and financial tools for donation and payments. This platform is creating smart contracts which will be ensuring the implementation of the terms of transactions and it will also assure viewers that their donation will in fact reach its addressee. The website link of the DeStream platform is https://destream.io/.
The DeStream token usage: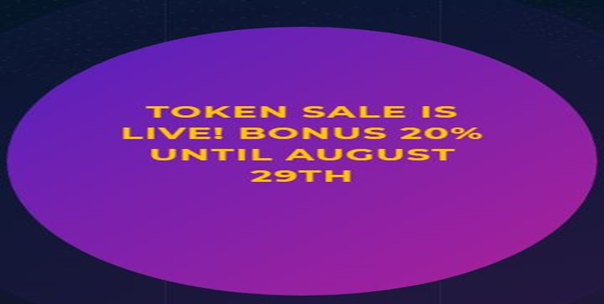 The DeStream platform is a tokenize cryptocurrency based platform which has already created DeStream token with the smart contract technology of blockchain. The usage of the DeStream token is given below:
• This token can be used for making donation and transaction fees on the platform. Anyone can use this token to buy digital goods.
• The advertiser will pay payment to the streamer by this token. This token can be useful to gain access to big data analytics.
• This token can be useful to pay for the services of the platform such as marketing, making the streams more attractive etc.
• This token can be useful to perform internal P2P (Peer to Peer) operations.
• The DeStream token symbol is DST.
• This token is ERC20 standard. This platform has created total 6, 000, 000, 000 DST tokens.
• They will use 3, 600, 000, 000 DST tokens for ICO program of token sale.
We should join this platform and become a beneficial person in the streaming marketplace. We must purchase DST tokens before time end.
Important links of the DeStreaming platform is given below:
• Company Website: https://destream.io/
• Twitter Pages: https://twitter.com/destreamproject
• Facebook Page Link: https://facebook.com/destream
• Telegram Group: https://t.me/DeStreamEN
• Medium Blog Link: https://medium.com/destream
• Reddit Profile Link: https://www.reddit.com/r/DeStream/
• Youtube Channel Link: https://www.youtube.com/channel/UCNc-8nRAAauZ4F8NxNP5Ncw
• Github Profile Link: https://github.com/DeStream-dev/destream-blockchain
• Bitcointalk ANN Thread: https://bitcointalk.org/index.php?topic=4698321.0
• Whitepaper Link: https://destream.io/media/1101/whitepaper_en.pdf
• Discordapp Profile Link: https://discordapp.com/invite/cuUZxm7
• Kakao Profile Link: https://open.kakao.com/o/grNvOFJ
• BitcoinTalk User Name: freelancer.zakir
• BitcoinTalk Profile Link: https://bitcointalk.org/index.php?action=profile;u=1296290