(Short Information about Fundition for the Summit)
Hi Blockchain Enthusiasts,
Fundition.io is proud to announce that is one of the sponsors for Borneo Blockchain Summit.
The Summit will take place in Malaysia on 8th of September.
Many people have shown great interest in the Blockchain Technology in the recent times, and the Borneo Summit will be illuminating for the many attendants that have a lack of understanding about what the technology is and how it works. They will be enlightened by the many blockchain expert speakers present at the event.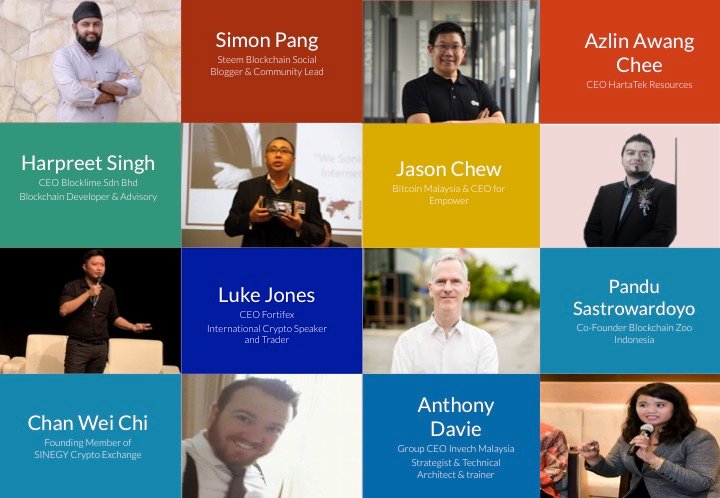 (Expert Speakers from the field of Blockchain Development)
In the introduction video for this post Fundition is presented shortly by our team members. So the attendants will get some information about Fundition and its main purpose.
Enis Shkurti (@enisshkurti) - Operations Manager
Raul Macavei (@free999enigma) - Partnership Manager
Fundition is always looking to become a sponsor for this type of initiatives, so if you are going to make an event we are the right people to start with, just contact us using the the links below!
Previous Sponsorships:
Vietnam Steemit Meetup
Liberty Today Festival
@Sndbox - Crypto Renaissance Exhibition
Upcoming Events:
Steemcreators a Conference about Steem Creators and SMT Summit that will be held on Toronto,Canada on 5th to 7th 2018. Fundition will be one of the projects that will be presented there, follow for more on @steemcreators!
SteemFest 2018 Travel Reimbursement
@t-r-f is open for funding on Fundition, one part of the SteemFest event!
Oracle-D Conferences
The @oracle-d trip for finding new investments for Steem Blockchain and promote Fundition.
Utopian and SteemSTEM Meetup
@Utopian-io together with @steemstem will meet in Italy with the help of Fundition!
Thank you for your time,
Fundition Team❤

Join a community with heart based giving at its core