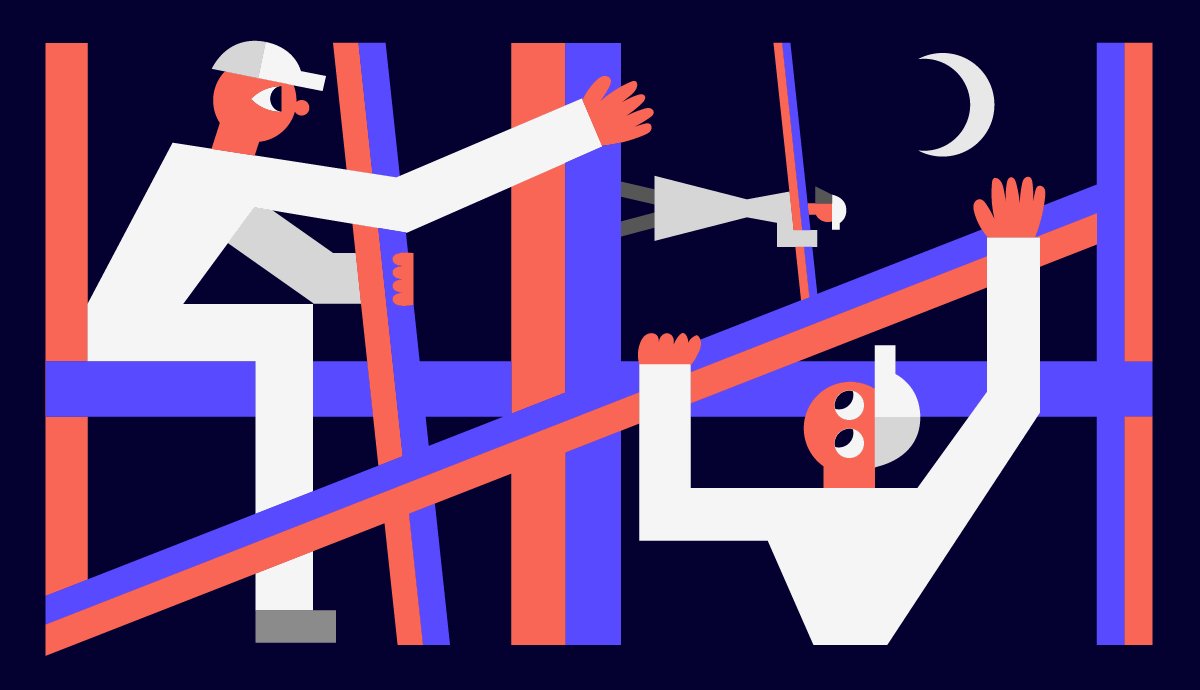 Introduction
Dear testnet participants and crypto enthusiasts! We are beginning to release our first report on testing and from now on, these updates will appear biweekly. First two weeks of testing have been quite eventful, and we want to share the particulars of those events with you.
Statistics for 25.05.2018 - 08.06.2018
Number of accounts: 2464
Number of signed blocks: 1 358 500
Number of transactions: 2464
Number of active witnesses: 23
Number of reserve witnesses: 25
Number of active committee members: 11
Number of reserve committee members: 29
Network Activity Index
Network Activity Index is calculated in the testnet once a week and its amount affects the size and availability of emission. Emission is released only if the Activity Index in the last week was bigger than in any other previous week. This emission is distributed among all the accounts in the network according to their Gravity Index.
In the first week of testing Network Activity Index was 161 469, and as a result 13 418 831,13383 ZGV was created.
In the second week of testing Network Activity Index was 148 808. It was lower than it was last week, and as a result, there was no emission in the blockchain that week.
Acknowledgement
We are grateful to our friends, who actively participate in testing (they are listed in order of witness creation): kennybll (Kenneth Benneth), virtual-crusader (Keegan Francis), dominator008, dganic, blervin, iamredbar (Brendan Jensen), roelandp.
Special thanks are also due to Kenneth Benneth and Keegan Francis, who were, in fact taking care of novices during first two days of the testnet. Kenneth wrote the first guide on how to become a witness before official instructions were released, and Keegan posted his version of the python-bitshares library for Gravity. In addition to that they both created the first bots in the Gravity testnet.
Technical updates
Last week we found a significant bug in emission calculations. The update was successful, and the emission was calculated correctly, but the emission didn't sync to the network, i.e. it was calculated only on one machine. Other nodes had to do the resync to obtain the emission values.

Over a two-week period we have optimized the Gravity Explorer and reduced the time of opening the page fourfold, now it's 0.7 seconds.

The internal structure of the Gravity Wallet was reorganized to reduce the loading time and increase sustainability. We also added a new function. The wallet now automatically connects to a new node in case the node that it's connected to stops working.

Gravity Governance was updated, modal dialog boxes and information on events and functions were added.

All the products now have mobile web-versions, which were tested on Iphone 5, Iphone X, and also Android smartphones and tablets.

We fixed a lot of small bugs in design and blockchain data output.

We published initial documentation for those who wish to join the Gravity testnet.
Media Publications about the Gravity Protocol
cryptovibes.com
Gravity Protocol Testnet Goes Live Today – Run Nodes, Capture the Network and Make Profit
cryptoninjas.net
Testnet Goes Live For Gravity - a graphene based blockchain protocol
coinspeaker.com
Turn the Radio On - You are on the Air!
cryptorecorder.com
3 reasons why you should watch out for Gravity Protocol
businessnewsasia.com
Blockchain R&D Firm, Gravity Solutions, Introduces a Protocol for Small and Medium Enterprises, and Launches Public Testnet
hkitblog.com
etnet.com.hk
區塊鏈研發公司Gravity Solutions為中小企制訂協議和推出公用測試網
Plans for the next period
There are currently 4 botnet in Gravity blockchain. We've noticed they are not very active. So in the near future we are planning to launch the The Battle of the Bots to increase the amount of bots and their activity. Now we're working on the guidelines and technical part of the game. We remind you that having your bot in the Gravity testnet will give you a chance to win one of the major prizes.
📢 Gravity Launches Public Testnet
Come to our testnet and break our toys!
Gravity Testnet Instructions Set
Want to join our team?
See the previous articles
Gravity Protocol Intro
A Deeper Look Into Dan Larimer's radio
Gravity Protocol initial distribution
Adaptive Emission: Making Blockchain Economy Real
Gravity IPFS: Off-chain Data Storage
Gravity: Ecosystem Participants
Gravity: Stablecoin Solutions
How the Gravity Protocol Team Implements a Security Development Lifecycle
Follow Us
Website: http://gravity.io
BitsharesTalk: https://bitsharestalk.org/index.php?board=122.0
BitcoinTalk: https://bitcointalk.org/index.php?topic=4189531.0
Telegram channel: https://t.me/gravityprotocol
Telegram dev chat: https://t.me/gravity_protocol
Blog: https://steemit.com/@gravity-protocol
Blog: https://medium.com/@gravityprotocol
Twitter: https://twitter.com/protocolgravity
Discord: https://discord.gg/bcavmUg
Linkedin: https://www.linkedin.com/company/gravity-foundation/