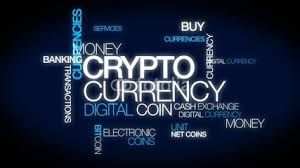 Seeing as how information on the personnel behind blockchain companies is a commodity that I am often trying to acquire, my team and I decided to put together a quick reference guide on those in the top 30 market capitalization.
Information about the founding members and developers of these companies can be very useful when making a decision on whether to invest or not in said company.
This list as of August 11th 2017 includes the names of the executive and development teams behind the various projects in the top 30 as well as the countries of incorporation. We have also tried to include the year of founding as well.
Inform yourself prior to buying any digital assets, this is a wild and exciting time in this domain and I believe that this nascent movement towards decentralization will have a long lasting and positive effect on the future.
Enjoy
---
1 - Bitcoin
Executive Team:
(For Bitcoin.com, a source dedicated towards all things Bitcoin related, not an official team for Bitcoin as that's run by a decentralized community)
Roger Ver - CEO
Mate Tokay - COO
Emil Oldenburg - CTO
Natalia Ra - CFO
Development Team:
Satoshi Nakamoto - Designer/Creator (Claimed Name, Never shared personal information)
A list of developers and their github accounts can be found here (Most are just usernames): https://bitcoin.org/en/development
-Development Team For Bitcoin.com-
Clark Moody - Senior Developer
Shaun Chong - Developer
Arsen Gasparyan - Developer
Joakim Johansson - Developer
Triet Cao - Developer
Joey King - Developer
Sam Cheng Hung - Developer
Year Founded:
Jan. 2009 (First Network), Nov. 2008 (Conceptualized)
Country:
N/A
Server Locations:
N/A
-Notable Miners-
Antpool - Beijing, China
DiscusFish/P2Pool - China (Beijing, Qingdao, Guangzhou), U.S. West Coast From Forums
Bitfury - Iceland and Republic of Georgia
Sources:
https://bitcoin.org/
https://www.bitcoin.com/
https://bitcointalk.org/
http://bitfury.com/
https://www.wired.com/2011/11/mf_bitcoin/all/
2 - Ethereum
Executive Team:
-Ethereum Foundation-
Ming Chan - Executive Director
Vitalik Buterin - Foundation Council, Founder, Creator
Jeffrey Wilcke - Technical Steering Group
Development Team:
-Founding Core Devs-
Vitalik Buterin - Designer/Creator
Gavin Wood - Lead C++ Dev, Co-Founder
Jeffrey Wilcke - Lead Go Dev
Year Founded:
Jan 2014 (Announced), Late 2013 (Original White Paper Published), July 2015 (Frontier Launch)
Country:
Switzerland (Ethereum Foundation)
Location of Servers:
N/A
Sources:
https://www.ethereum.org/
http://ethdocs.org/
https://bitcointalk.org/
3 - Ripple
Executive Team:
Brad Garlinghouse - CEO
Asheesh Birla - VP of Product
Marcus Treacher - Global Head of Strategic Accounts
Antoinette O'Gorman - Chief Compliance Officer
David Schwartz - Chief Cryptographer
Stefan Thomas - CTO
Cameron Kinloch - VP of Finance
Patrick Griffin - SVP of Business Development
John Mitchell - SVP of Global Sales
Brynly Llyr - General Counsel
Monica Long - VP of Marketing
Development Team:
Ryan Fugger - Original Creator (Bitcoin Magazine Article)
Jed McCaleb - Founder of Ripple (Company)
Chris Larsen - Founder of Ripple (Company)
Arthur Britto
David Schwartz
Year Founded:
2012 (Open Coin Founded), 2004 (Conceptualized)
Country:
-Startup Offices-
USA (San Francisco & New York), England (London), Luxembourg, Australia (Sydney).
Headquarters are in San Francisco according to Bloomberg*
Location of Servers:
N/A (Nothing listed on locations other than that they are located globally)
Sources:
https://ripple.com/
http://www.bloomberg.com/research/stocks/private/snapshot.asp?privcapId=235707311
https://bitcoinmagazine.com/articles/introducing-ripple/
4 - Bitcoin Cash
Executive & Development Teams:
N/A (Comprised of a community of independent teams of developers according to their front website)
It developed from a fork in Bitcoin's ledger, and the community mainly interacts through Reddit and Bitcointalk. (At least on the surface)
Year Founded:
Aug 2017 (Date of hard fork)
Country and Location of Servers:
N/A
Sources:
https://www.bitcoincash.org/
5 - NEM
Executive Team:
-All Notable Developers Pseudonymous- (Usernames taken from blog posts on website)
(There's photos of the NEM "Team" but no names throughout the official website)
-Core Marketers-
Rockethead
Kodtycoon
Jabo38
Mixmaster
Ronel
Development Team:
-All Developers Pseudonymous-
-Core Developers-
Jaguar0625
BloodyRookie
Gimre
Year Founded:
March 2015 (Launched with Genesis block), June 2014 (Alpha Version Released)
Country:
N/A
NEM is not a legal entity (And even if they are, there isn't any location nor contact info listed on their website, just a forum community)
But they have a partnership with Mijin
which is a company based in Osaka, Japan (Full address 1-4-1 Nishihonmachi, Nishiku, Osaka, Osaka, 550-0005 Japan)
Also one article headlines NEM as a leading Japanese blockchain.
Location of Servers:
N/A (There is a list of notable nodes on the website with IP address but there are thousands and for the most part they are spread globally)
Sources:
https://www.nem.io/ https://cointelegraph.com/news/nikkei-was-wrong-to-claim-takemiya-was-founder-of-nem-leading-japanese-blockchain
6 - Litecoin
Executive Team: (For Litecoin Foundation)
Charlie Lee - Managing Director
Xinxi Wang - Director
Franklyn Richards - Director
Development Team:
-Litecoin Core-
Charlie Lee
Faisal Mehmood
Fan Yang
Johnson Lau
Loshan T
Franklyn Richards
Pooler (Username)
Richard Macarthy
Shaolinfry (Username)
Adrian Gallagher
Xinrong Guo
Peng Sun
Xinxi Wang
Warren Togami
-Litecoin Foundation- (Separate but works closely and funds Core team)
Shaolinfry (Username) - Full Time
Adrian Gallagher - Full Time
Loshan T - Part Time
Fan Yang - Part Time
Year Founded:
Oct 2011 (Released on GitHub)
Country:
Litcoin Foundation registered in Singapore
Location of Servers:
N/A (estimated 12562 nodes globally)
Sources:
https://litecoin.com/
https://litecoincore.org/
https://litecoin-foundation.org/
7 - Ethereum Classic
Executive & Development Teams:
-Team Grothendieck-
Alan McSherry - Dev Team Manager
Alan Verbner - Dev
Nicolas Taller - Dev
Lukasz Gasior - Dev
Alan Smolarek - Dev
Radek Tkaczyk - Dev
-Ethereum Classic Development Team- (Group of full time software engineers)
Igor Artamonov - CTO
Wei Tang - Rust Dev
Constantine Kryvomaz- Rust Dev
Isaac Ardis - Go Dev
Year Founded:
July 2016 (Hard Fork in Ethereum which led to ETC)
Country:
IOHK (Company that owns Team Grothendieck) is based in Hong Kong, but Team Grothendieck is not the only development team.
Server Locations:
N/A
Sources:
https://ethereumclassic.github.io/
https://gastracker.io/block/0x94365e3a8c0b35089c1d1195081fe7489b528a84b22199c916180db8b28ade7f
https://iohk.io/
https://ethereumclassic.github.io/blog/2016-12-12-TeamGrothendieck/
https://www.linkedin.com/company/input-output-global
http://www.etcdevteam.com/
8 - Dash
Executive Team:
Ryan Taylor - CEO
Andy Freer - CTO
Udjinm6 (Username) - Lead Developer
Daniel Diaz - Business Development
Holger Schinzel - QA, Automation, Testing
Moocowmoo (USername) - Development/Testing
Philipp Engelhorn - Press, Multitool
Fernando Gutierrez - Multitool
Robert Wiecko - Project Manager
Evan Duffield - Strategy Advisor
Development Team:
Timothy Flynn - Core Dev
Nathan Marley - Lead Evolution Dev
Crowning (Username) - Core Dev
Chae-Pil Lim - Core Dev
TheLazier (Username) - Core Dev
Chuck Williams - Head of UI/UX Development
Cofresi (Username) - Evolution Backend Dev
Quantum Explorer (Username) - IOS Dev
Tomasz Ludek - Android Dev
4095 (Username) - Evolution Frontend Dev
Alex Werner - Evolution Backend Lead
Luba S. - Project Manager
Joshua Seigler - Evolution Frontend Dev
Akhavr (Username) - Dev
Lee Wong - Evolution Dev
Pierre Van Rooyen - Evolution Backend Dev
Kelly Kopp-Schuetz - Head of Human Resources
Year Founded:
Jan 2014 (Started as XCoin then later renamed to Dash)
Country:
Scottsdale, Arizona, USA
Location of Servers:
N/A (There is a list of masternodes, but there are thousands of them globally)
Sources:
https://www.dash.org/
https://dashpay.atlassian.net/
9 - IOTA
Executive Team:
-Most Member Listed without Specific Role-
David Sønstebø - Founder
Serguei Popov - Foundation Member
Dominik Schiener - Foundation Member
Sergey Ivancheglo - Foundation Member
Gianluigi Popov - Foundation member
Per Lind - Foundation Member
Regine Haschka Helmber
Carsten Stocker
Navin Ramachandran
Jochen Renz
David A Cohen
Wilfried Pimenta de Miranda
Cyril Grunspan
Alexander Renz
Julie Maupin
John Edge
Sabri Goldberg - Designer
John Halamka - Advisor
Development Team:
Alfred Keller - Core Dev
Paul Handy - Core Dev
Alon Elmaliah - Core Dev
Andreas C Osowski - Dev
Chris Dukakis - Software Engineer
Year Founded:
June 2016 (Although first exchange listing on Bitfinex was on June 2017)
Country:
Germany (Unconfirmed, no source)
Location of Servers:
N/A
Sources:
https://iotasupport.com/
https://iota.org/
10 - NEO
Executive Team:
Da Hongfei - Founder
Tao Rongqi - Secretary General
Development Team:
Zhang Zhengwen - Core Dev
Year Founded:
June 2014 (Project Initiated)
Country:
China
Location of Servers:
N/A (Global)
Sources:
https://neo.org/
11 - Stratis
Executive Team:
Chris Trew - CEO, Founder
Policarpo Guerrero - Director of Operations
Krushang Patel - Head of Communications
Carlton Pringle - Project Lead Tumblebit & Breeze
Cesar Castro - Board Advisor on Exponential Growth
Development Team:
Nicolas Dorier - Framework Dev
Dan Gershony - Developer
Stéphane - Gaudreault - Solutions Developer
Pieterjan Vanhoof - Developer
Jeremy Bokobza - Developer
Year Founded:
Aug/Oct 2016 (Blogposts and CoinMarketCap date back to this)
Country:
Headquarters located in the U.K.
Operates in Asia, Europe and Americas
Location of Servers:
N/A
Sources:
https://stratisplatform.com/
https://stratisplatform.atlassian.net/
12 - Monero
Executive Team:
N/A
Development Team:
Riccardo Spagni - Core Dev
Francisco Cabañas - Core Dev
Othe (Username) - Core Dev
Smooth (Username) - Core Dev
Tacotime (Username) - Core Dev
Luigi1111 (Username) - Core Dev
NoodleDoodle (Username) - Core Dev
Year Founded:
April 2014
Country:
N/A
Location of Servers:
N/A
Sources:
https://getmonero.org/
13 - Qtum
Team:
-No Roles Listed, Only Profile Descriptions-
-All have histories with software development-
Patrick Dai - (Likely the founder) Experience with blockchain industry
Neil Mahi - Master's in Business Administration and specialized in CS
Jordan Earls - History of reviewing and identifying exploits in altcoins
Yunqi Ouyang - Web Developer
Baiqiang Dong - Studied Theoretical Mechanics and has worked for several software companies
Xiaolong Xu - Has worked at Microsoft and Tencent
Weiyu Qi - Worked at DiDi as software engineer
Jun Chen - iOS Dev, Product Manager, Student at Anhui
Huaming He - Developed for wireless networks, has studied blockchain
Wenbin Zhong - Has Masters of Information and Communication System
Alex Dulub - 15 Years in software dev, 3 in blockchain frameworks and business applications
Alexei (No last name listed) - Worked on blockchain projects since 2014
Anzhy (No last name listed) - Master's in Software Development, 6 yrs of blockchain experience
Alexandra (No last name listed) - 7 yrs of web design experience
David Jaenson - Studying Distributed Systems at Lund University
John Scianna - Miner, Jounalist, has worked with multiple blockchain groups
Stella Kung - Has worked as marketing director for multiple blockchain companies
Brett Fincaryk - Linux experience
Year Founded:
May 2017 (Earliest CoinMarketCap Date)
March-April 2017 (Crowdsale)
Country:
Singapore (Qtum Foundation Location)
Location of Servers:
N/A
Sources:
https://qtum.org/
14 - Waves
Executive Team:
Sasha Ivanov - CEO, Founder
Alexander Bezkrovny - Communications
Carlos M. Parada - Brand Management
Martin Spodymek - Head Community Manager
Cyrille Wetter - Community Manager
Ted Cheng - China Community Manager
Evelina Lavrova - Marketing & PR Ninja
Development Team:
Phil Filippak - Frontend Developer
Alexey Kiselev - Backend Developer
Sergey Ishchenkov - Frontend Developer
Alexey Koloskov - Backend Developer
Sergey Tolmachev - Backend Developer
Guy Brandon - Semantics Engineer
Year Founded:
Early 2016
Country and Location of Servers:
N/A
Sources:
https://wavesplatform.com/
http://www.waveswiki.org/
15 - Bitconnect
Executive Team and Development Team:
Unknown (Nothing on either websites, and even Wikipedia has nothing to point at)
Upon looking up Bitconnect LTD, the UK company registry lists Ken Fitzsimmons as the owner
Year Founded:
Nov 2016 (Initial Coin Distribution and Marketing)
Jan 2017 (Earliest date on CoinMarketCap)
Country:
Ashford, England (Contact Information Location for Bitconnect.co)
Location of Servers:
N/A
Sources:
https://bitconnect.co/
https://bitconnectcoin.co/
https://beta.companieshouse.gov.uk/company/10278342/officers
16 - EOS
Executive Team and Development Team:
-Developed by Block One, a company exempted in Cayman Islands-
-No Roles Listed-
Brendan Blumer
Daniel Larimer
Kokuei Yuan
Andrew Bliss
Wendy Lee
Alexander See
Michael Cao
Ian Grigg
Brock Pierce
Li Xiao Lai
Nathan Hourt
Gerlof Van Ek
Aaron Liebling
Joshua Lavin
Abby Christine
Tama Churchouse
Sanjay Mehta
Winnie Liu
Phil Mesnier
Brian Johnson
Bo Shen
Year Founded:
June 2017 (Coin Distribution Started)
May 2017 (Earliest Github Update, and Twitter account created)
Country:
Cayman Islands (British Overseas Territory)
Location of Servers:
N/A
Sources:
https://eos.io/
http://www.block.one/
17 - BitShares
Executive Team:
-There is no list of core members, only name drops in a history documentation-
-Searching through communities only leads admins of each community medium-
Daniel Larimer - Founder
Charles Hoskinson - Co-Founder (Left the team and joined Ethereum)
Development Team:
Stan Larimer - Involved with writing the original White Paper
Year Founded:
Circa 2013 (Conceptualized June 2013)
Country:
N/A
Location of Servers:
N/A
Sources:
http://docs.bitshares.org/
https://bitshares.org/
18 - Zcash
Executive Team:
Zooko Wilcox - Founder, CEO
Nathan Wilcox - Project Manager
Jack Gavigan - COO
Development Team:
-Scientists-
Eli Ben-Sasson - Dev
Alessandro Chiesa - Dev
Christina Garman - Dev
Matthew Green - Dev
Ian Mier - Dev
Eran Tromer - Dev
Madars Virza - Dev
-Engineers-
Daira Hopwood - Dev, Design
Sean Bowe - Dev
Jack Grigg - Dev
Jay Graber - Dev, Communication
Ariel Gabizon - Dev
Simon Liu - Dev
Paige Peterson - Design, Communication
Year Founded:
Oct 2016 (Genesis block launches)
May 2014 (Original White Paper)
Country:
Zcash Foundation based in Delaware
Most team members located in United States
Location of Servers:
N/A
Sources:
https://z.cash/
http://z.cash.foundation/
19 - Tether
Executive Team and Development Team:
N/A (Nothing Listed)
Year Founded:
Feb. 2015 (Earliest CoinMarketCap Date)
Country:
Incorporated in Hong Kong
US offices along East Coast
Location of Servers:
N/A
Sources:
https://tether.to/
20 - Steem
Executive Team:
Ned Scott - CEO
Dan Larimer - CTO
Development Team:
N/A
Year Founded:
Circa 2016 (Forum posts, Twitter Account creation, CoinMarketCap All do not go past March 2016)
Country:
N/A
Location of Servers:
https://bitcointalk.org/index.php?topic=1466593.msg14800086#msg14800086
https://bitcointalk.org/index.php?topic=1410943.0
https://steem.io/
21 - Veritaseum
Executive Team:
Reggie Middleton - CEO, Founder
Manish Kapoor - Lead Analyst
Matt Bogosian - CTO
Development Team:
Patryk Dworznik - Lead Engineer
Riaan F Venter - Developer
Sakaar Bhatia - DLT Engineer
Year Founded:
Circa 2017 (Announced on Bitcointalk on April 2017)
Country:
New York, USA
Location of Servers:
N/A
Sources:
https://bitcointalk.org/index.php?topic=1887061
http://veritas.veritaseum.com/
22 - OmiseGo
Executive Team:
Jun Hasegawa - CEO, Founder
Donnie Harinsut - COO, Co-Founder
Wendell Davis - Product Design
Thomas Geco - Special Advisor
Vansa Chatikavanij - Managing Director
Development Team:
Built from Ethereum
Year Founded:
2013
Country:
Operates in Thailand, Japan, Singapore, Indoesia
Location of Servers:
N/A
Sources:
https://omg.omise.co/
23 - Siacoin
Executive Team:
David Vorick - Founder
Luke Champine - Co-Founder
Development Team:
Ava Howell - Developer (Judging from GitHub activity)
Year Founded:
2013 (Conceived)
May 2015 (Announced)
Country:
Boston, MA, USA (Contact Address)
Location of Servers:
N/A (The goal of SIA is specifically to create decentralized cloud storage)
Sources:
http://sia.tech/
https://bitcointalk.org/index.php?topic=1060294.0
https://github.com/NebulousLabs
24 - Golem
Executive Team:
Julian Zawistowski - CEO, Founder
Piotr Janiuk - CTO, Co-Founder
Andrzej Regulski - COO, Co-Founder
Wendell Davis - CCO
Development Team:
Aleksandra Skrzypczak - Lead Software Engineer, Co-Founder
Alex Leverington - P2P Engineer, Advisor
Pawet Bylica - Lead Ethereum Engineer
Marek Fanciszkiewicz - Senior Software Engineer
Adam Banasiak - Software Engineer
Pawet Peregud - Senior Software Engineer
Dariusz Rybi - Software Engineer
Grzegorz Borowik - Senior Software Engineer
Grzegorz Gruszczynski - Software Engineer
Lukasz Foniok - Software Engineer
Muhammed Tanrikulu - Software Engineer
Year Founded:
Oct 2016 (Announced)
Country:
Offices Based in Warsaw, Poland, and Zug, Switzerland
Location of Servers:
N/A
Sources:
https://github.com/golemfactory/golem/wiki/
https://bitcointalk.org/index.php?topic=1655002.0
https://golem.network/
25 - Bytecoin
Executive Team:
-Only Usernames Given-
Pacific_Skyline - Project Manager
Ullo - Economist, Media Relations
DStrange - Public Relations
Development Team:
Amjuarez - Tech Lead
NeoCortex - Senior Dev
Seigen - Cryptographer
E_{A} - Senior Dev
Leomc - Dev
Yggdrasil - Dev
Montag - Dev
Year Founded:
July 2012
Country:
N/A (Developers have degrees from schools in both the US and Europe)
Location of Servers:
N/A
Sources:
https://bitcointalk.org/index.php?topic=512747.0
https://bytecoin.org/
26 - Iconomi
Executive Team:
Tim M. Zagar - Co-Founder, CEO
Jani Valjavec - Co-Founder, CTO Trading
Zenel Batagelj - Strategy Advisor
Ervin U. Kovac - COO
Gregor Lah - CTO Development
Meta Vrhnjak - Special Operations Executive
Egidijus Norkus - Product Owner
Tjasa Tolj, Gregor Kobal, Paraskevi Karageorgu - Customer Support
Development Team:
Ales Lekse - Development Lead
Domen Skalar - Infrastructure Lead
Oskars Vilitis - Senior Architect
Andrej Mihelic - UX & UI Product Designer
Jan Mohoric - Developer
Joze Kosmerl - Developer
Sava Lazin - Developer
Nejc Zupan - Developer
Klemen Zagar - Developer
Peter Jamnik - Data Analyst
Year Founded:
Feb 2017 (Announced)
Country:
Ljubjana, Slovenia
Location of Servers:
Might not be decentralized but the server location is not listed anywhere
Sources:
https://bitcointalk.org/index.php?topic=1789926.0
https://www.iconomi.net/
27 - Status
Executive Team:
-Names taken from their respective Github accounts-
Jarrad Hope - Co-Founder, Thought Leader
Carl Bennetts - Co-Founder, Communications & Marketing
Roman Volosovskyi - Clojure and Project Lead
Anna Danchenko - Head of QA
Chris Hutchinson - Community Manager
Development Team:
Alexander Pantyuhov - Clojure Dev
Andrey Shovkoplyas - Clojure Dev
Gustavo Nunes - Clojure Dev
Victor Farazdagi - Go Dev
Andrei Mironov - Visual Designer
Year Founded:
May 2017 (Announced)
Country:
Zug, Switzerland
Location of Servers:
N/A
Sources:
https://status.im/
28 - Stellar Lumens
Executive Team:
Joyce Kim - Co-Founder
Keith Rabois - Board Member
Shivani Siroya - Board Member
Greg Brockman - Board Member
Boris Rezniko - Partnerships
Colleen McGarry - Operations
Brian Gale - Growth
Ella Qiang - Partnerships China
Lisa Nestor - Partnerships
Tunde Ladipo - Partnerships
Development Team:
Jed McCaleb - Lead Developer, Co-Founder of Stellar Foundation
Bartek Nowotarski - Developer
David Mazières - Chief Scientist
Rafal Malinowski - Developer
Romina Kavcic - Designer
Scott Fleckenstein - Developer
Year Founded:
July 2014 (Stellar received funding from Stripe)
Country:
Based in San Francisco, CA, USA
Location of Servers:
N/A
Sources:
https://www.stellar.org/
https://bitcointalk.org/index.php?topic=1428573.0
29 - Lisk
Executive Team:
-Lisk Foundation Members-
Max Kordek - President, Founder, Dev
Oliver Beddows - Vice President, Founder, Dev
-Regular Team-
Guido Schmitz-Krummacher - Member
Thomas Schouten - Marketing Lead
Guido Schmitz-Krummacher- Legal & Financials
-Country Ambassadors -
Edward Trosclair - USA
John Cortesi - France
Daniel Vassilev - Australia
Denis Smirnov - Russia
Stefan NEagu - Romania
Kostayntyn Ahafontsev - Ukraine
Daniel B. - Germany
Luiz Chen - China
Development Team:
Ali Haghighatkhan - Front End Dev
Isabella Dell - System Architect
Joel Fernandez - Communications Lead
Maciej Baj - Back End Dev
Vit Stanislav - Front End Dev
Diego Garcia - Back End Dev
Lucas Isasmendi - Back End Dev
Mariusz Serek - Back End Dev
Tobias Schwarz - Full Stack Dev
Usman Khan - Back End Dev
Will Clark - Full Stack Dev
Yashar Ayari - Front End Dev
Year Founded:
Jan 2016 (Announced)
May 2016 (Launched)
Country:
Foundation based in Zug, Switzerland
Location of Servers:
N/A
Sources:
https://lisk.io/
https://bitcointalk.org/index.php?topic=1346646
30 - Gnosis
Executive Team:
Martin KÖppelmann - CEO, Founder
Stefan George - CTO, Founder
Matt Liston - Chief Strategist
Dr. Friederike Ernst - Director of Operations
Development Team:
Denís Granha - Full Stack Engineer (Both Frontend and Backend Development)
Milad Mostavi - Full Stack Developer
Vlad Todirut - Art Director
Giacomo Licari - Full Stack Developer
Alan Lu - Researcher
Rami Khalil - Security Engineers
Year Founded:
Jan 2015 (Founded)
Country:
Gibraltar, British Overseas Territory (Location Gnosis LTD established)
Location of Servers:
N/A
Sources:
https://gnosis.pm/
Extras currently in the Top 30 (8/11)
TENX
Team:
Toby Hoenisch - CEO, Founder
Michael Sperk - CTO, Founder
Paul Kitti - COO, Founder
Julian Hosp - CVO, Founder
Warren Goh - COO
Bettina Schmidt - CHO
Chris Miess - Financial Advisor
Tuhina Singh - Blockchain Dev
U-Zyn Chua - Blockchain Dev
Martijn Buurman - Blockchain Dev
Year Founded:
June 2017
Country:
Singapore
Sources:
https://bitcointalk.org/index.php?topic=1953612.0
https://www.tenx.tech/
Augur
Team:
Jack Peterson - Lead Developer, Founder
Joey Krug - Senior Backend Developer, Founder
Stephen Sprinkle - Senior Frontend Developer
John Danz - Frontend Developer
Jackson Broussard - Frontend Developer
Aaron Drake - Senior Backend Developer
Alex Chapman - Backend Developer
Ryan Garner - Backend Developer
Tom Kysar - Director of Operations
Peronet Despeignes - Special Ops
Ivan Petric - Marketeer
Year Founded:
Oct 2015 (Earliest year on coinmarket cap and also the year it was copyrighted)
Sources:
https://augur.net/