Messaging applications are not limited to sending messages to others, but along with technological developments, especially in the field of cryptocurrecy, messaging applications allow one to send crypto to other people. In the past, someone needed more time to send money to other people ranging from walking to the nearest ATM machine, etc. But with the application from the Nestree application that allows someone to send messages and some money to others without having to leave the first home.
About
Nestree is a company in the field of message processing and crypto that is developing a message processing application and allows one to send, receive, or get certain rewards in the form of tokens (EGG).
Nestree also created a token called EGG which was built on the blockchain network which functions as.
Inviting Reward
when someone successfully invites their friend to join a Nestree channel, that person will get a number of rewards in the form of EGG tokens
Content Reward
Content compensation is a reward paid by the admin to content producers. Unlike simple group chatrooms, a community consists of participants who produce content and other members who consume content. Currently, existing communities on traditional messaging apps have no reward for content producers, so most members become too passive to produce or deliver quality content. However, by paying compensation for the production of content, motivated participants provide quality content to the channel. 
Random Reward
Nestree also has a unique system that allows a channel operator to offer rewards on the channel any time they choose. This might take the form of a game prize or a reward for participating in a poll, 
As for the details of the EGG Token can be seen below :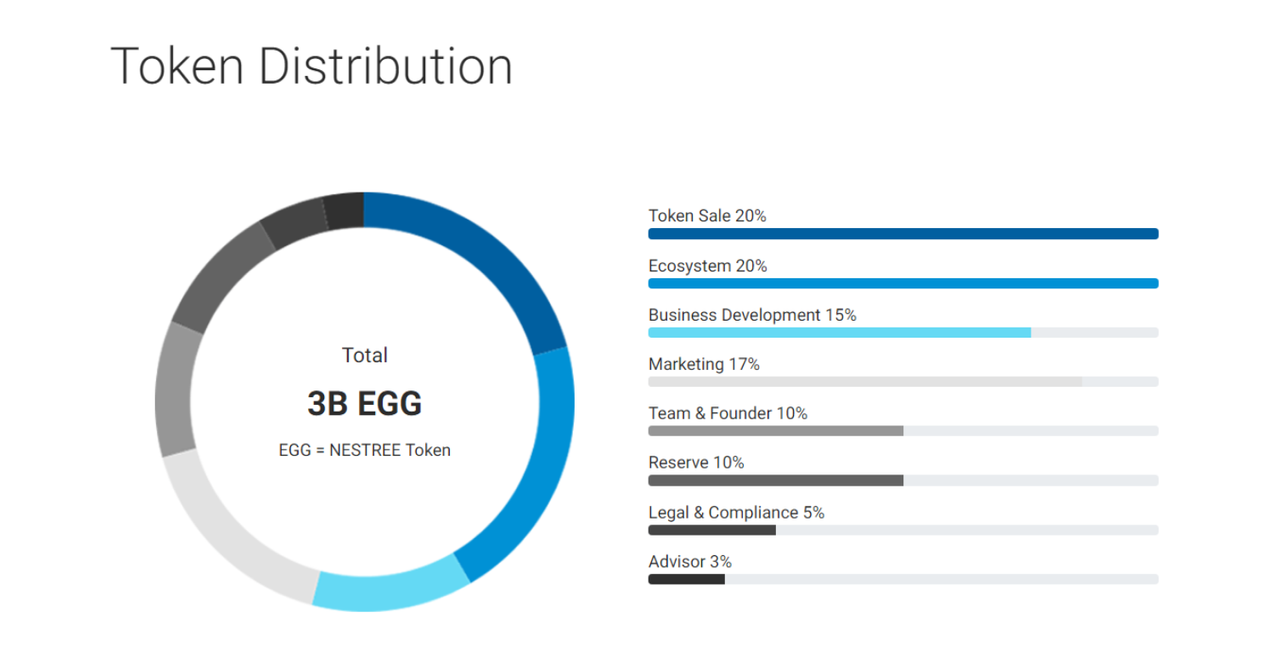 In addition, Nestree also partnered with several large companies such as Maker, Centrick, SEUM, Airblock which proved their seriousness in building a message processing platform.
Not only that Nestree applications are also very easy to use, especially with the very modern combination UA/UX design for message processors compared to others that are often encountered.
Another advantage that can be obtained when using Nestree applications is that someone can sell or buy crypto using Nestree's peer-to-peer application and no need to use an exchange platform that will be very helpful and save time when sending cryptocurrency to others.
if you want to use the Nestree application, you can download it from the Google Store or App Store or use the link below, and don't forget to join the Nestree Channel to get 10 EGG For Free.
Google Play  (Android) :  https://play.google.com/store/apps/details?id=chat.nest.messenger 
App Store (IOS) :  https://apps.apple.com/kr/app/nestree/id1463013800 
Channel Nestree (get 10 EGG) : https://c-a.me/nestree_en
this article written by  https://bitcointalk.org/index.php?action=profile;u=1198084;sa=summary