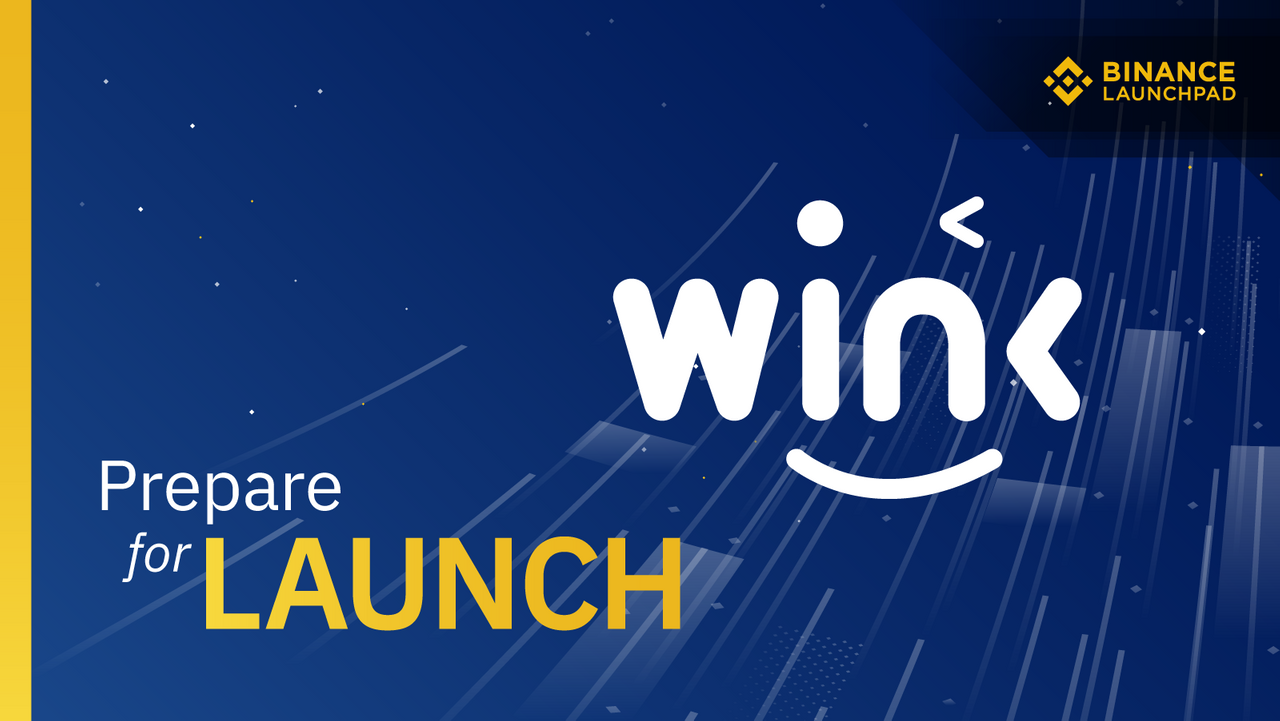 The IEO rally could be coming to an end.
At the start of this year, Binance, in collaboration with Tron, launched an initial exchange offering (IEO) for BitTorrent. This was not only one of the first token sales to sell out after the prolonged Crypto winter, the tokens became the first to deliver an incredible price appreciation in over 2 quarters.
The success of BitTorrent's IEO led to a rapid shift in the industry as token sales morphed into IEOs across a vast number of exchanges.
A heavy demand of exchange services led to a massive price appreciation in exchange tokens; many exchanges forced IEO participants to hold onto the exchange's respective utility token. However, people's willingness to hold on to the exchange tokens was contingent on their interest in the token sale.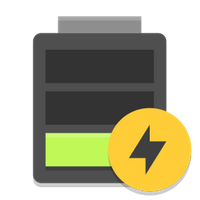 There are only a few high-quality projects that still have not issued a token.
As exchanges have tried to rapidly capitalize on projects that'd even remotely qualify as
quality developments,
there's nothing left to scrape in the barrel. Due to this, Binance is now hosting an unprecedented IEO which involves the issuance of a casino platform's tokens.
WINK IEO signals a need for an alternative.
Binance's upcoming IEO is for WINK, a platform that hosts Tron-enabled casino games.
While the exchange's past token sales like Harmony and Elrond Network were highly publicized and in-demand projects that had been supported by leading industry voices, WINK is anomaly among the high-caliber list of Binance IEOs.
WINK is a project associated with some of the most questionable tactics in the Crypto space. Beside the matter that it's a casino platform, the project utilized FOMO tactics like transaction mining of dividend-issuing tokens to drive its user base.
A vast portion of the platform's volume is associated with users who merely use it to mine the dividend-issuing token. As exchanges, including Binance, need to rely on a constant pipeline of IEOs to ensure people hold on to the exchange's native token, the quality of IEOs had to eventually suffer. This is now becoming apparent with Binance's upcoming IEO.
In fact, due to the lack of interest, BNB has lost significant value; it's currently down by over 25% from the all-time-high it achieved during the Elrond IEO.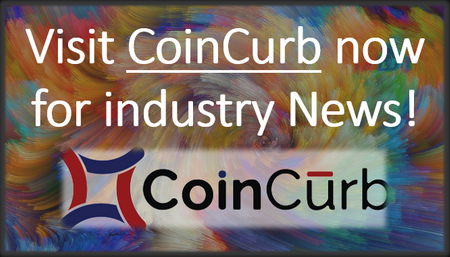 Problems with IEOs
As the quality of the projects involved in IEOs is suffering, other problems remain unresolved.
Initial exchange offerings continue to be inaccessible to a wide portion of the Crypto community as the minimum amount of tokens needed to participate in the events can sum up to thousands of dollars in value. Moreover, the amount of risk associated with holding such large sums of tokens is not affordable to many in the Crypto space. What's even worse is that due to exchange's forced rules of low hard caps, the amount of users that are able to win access to an IEO is often startlingly low.
Low odds of winning, high risk, and large capital requirements for participation are persisting problems of IEOs.
The lack of project quality is just the newest one.
Micro Token Offerings are the optimal alternative.
A recently launched project, Standard Tokenization Protocol (STP), has initiated an evolution of IEOs.
The key aspect of initial exchange offerings was that exchanges allowed users to access tokens of high-quality projects at prices that were often lower than presale prices. The cause of interest in IEOs was because of leading exchanges' ability to leverage their volume and liquidity to attract high-quality projects and then demand the teams to lower their offering price and valuation.
While the number of quality projects that need to issue tokens has dwindled, there are plenty of quality projects that are already listed on secondary markets. To take advantage of this reality, STP has launched Micro Token Offerings (MTOs), which are IEO-like lottery events in which users purchase tickets to win token allocations of high-quality projects at a 50% discount.
Past MTOs have been on incredibly popular startups like Moviebloc, BitMax, and Thunder Token.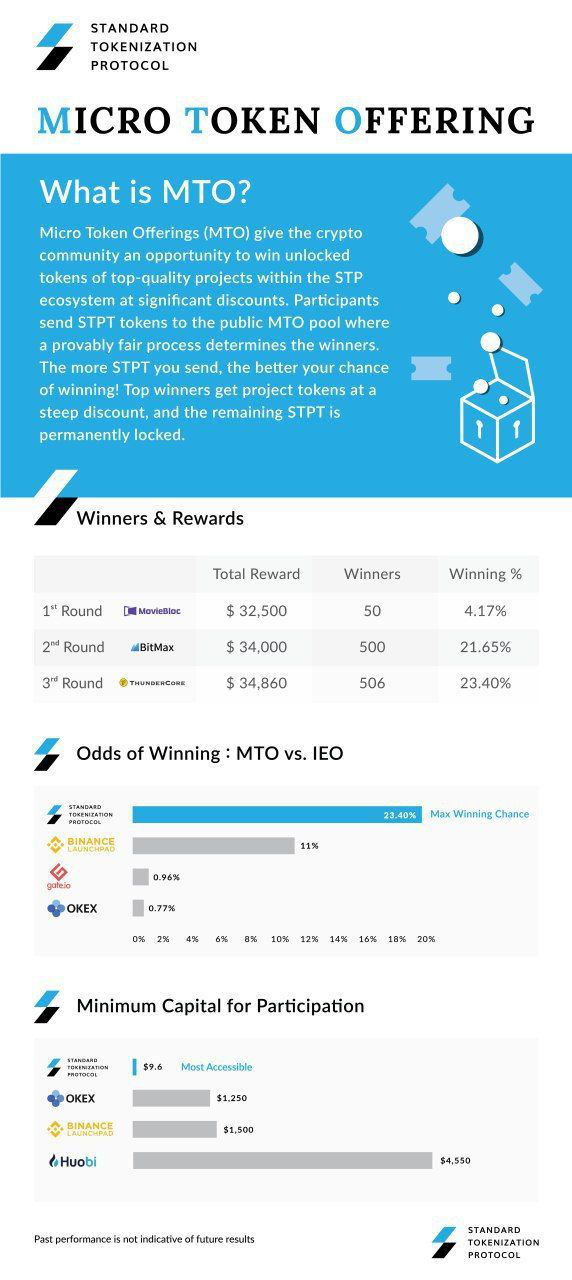 Resolving the Problems Associated with IEOs
The projects chosen for MTOs are sourced from Block72's clientele. Thus, these projects are vetted as potential industry-leaders with high-demand tokens.
While exchanges competed to swiftly consume IEOs for every quality project, STP does not face this dilemma. STP is the only project offering MTOs; it's ability to maintain a pipeline of quality projects is unimpeded. Projects like WINK are not going to be present in Micro Token Offerings. Thus, MTOs retain the pros of an IEO—offering quality tokens at a discount—without stooping to offer tokens of unmerited developments.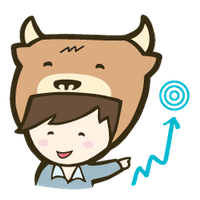 Micro Token Offerings do not face the other problems associated with IEOs.
While IEOs are prone to low odds of winning, high risk, and large capital requirements,
MTOs offer a high probability of winning, limited risk (as max participation expense is $9.6), and require low capital requirement.
MTOs are accessible to the wider market as they do not force potential participants to decide whether or not they are willing to risk holding thousands of dollars worth of exchange tokens. They are even more accessible as the maximum odds of winning are achievable with less than $10.
Micro Token Offerings were already the superior alternative to IEOs as they were far more community-centric; now, as IEOs have depleted the means of offering quality unlisted tokens, MTOs stand out on another point: they only offer tokens of high-quality projects.




Connect with me:
Crypto News Blockchain Airdrops Best ICO List Ripple XRP News Ethereum News Cryptocurrency ICO Bounties Monero News Blockchain Lawyers Recover Lost or Stolen Crypto How to Store ERC-20 Tokens Comparing Best Hardware Wallets