Cryptocurrency and blockchain technology proposed a new asset class distinctive and novel compared to assets available in the traditional systems of the world. As Crypto and blockchain technology began to grow in user base, the need for proper exchanges to facilitate the seamless trade and conversion amongst crypto assets also emerged.
Over the years, the emergence of thousands of cryptocurrencies with the growing number of transactions has warranted the establishment of numerous digital asset exchanges. Nevertheless, most have failed in providing the much needed top-notch service crypto enthusiast crave for. Majority of the Exchange obtainable in the crypto space today are bedeviled by poor liquidity, security threats/breaches, high trading cost, poor quality of service rendered and lastly an absence of innovations to help burdening blockchain startups.
Introducing Bitsdaq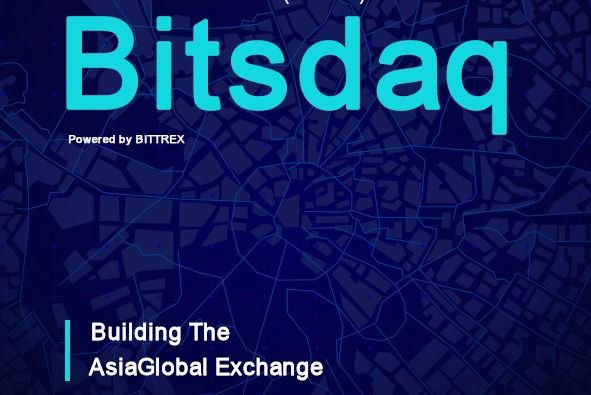 Bitsdaq is the long-awaited solution for liquid, secured, and innovative trading of digital assets. The Bitsdaq platform proposes an ideal trade system architecture thanks to the technical partnership with Bittrex which guarantees optimal trade performance, liquidity at its best, global audience, safety, top-notch security for traders and lastly an awesome token sale launch area designed to facilitate quality blockchain initiatives. Hence providing a quality investment opportunity for users of the Bitsdaq platform. Bitsdaq also aims to offer one of a kind exchange support services with multilingual support and a standby technical team designed to meet the needs of traders.
Core Features of Bitsdaq
The Bitsdaq platform guarantees liquidity through it merged order book which is synchronized with that of Bitrex exchange( one of the largest provider of digital asset trading service) hence preventing the inevitable spread between bid and asking prices on most exchange.
With the numerous hacks and security breaches, the crypto space has witnessed in recent times, it is safe to conclude that crypto exchanges need to provide top-notch security and technical architecture to prevent the occurrence of hacks. In order to safeguard traders funds,Bitsdaq boast of the right blend of security measures and technical architecture designed to keep hackers away and provide seamless trade of crypto-asset respectively. Some of the standard security measures implemented by the Bitsdaq platform includes 2FA, DDOS protection, data sanitation middleware to avoid SQL injections, Protection against XSS and CSRF attack and lastly a mechanism to fragment and scatter the platform wallet keys in such a way hackers can never lay a hand on them.The Bitsdaq platform also strictly adheres to KYC and AML process/procedures.
Unlike most exchange in the crypto space of today, the Bitsdaq trading system is designed to be dynamic in the sense that its available on Web, android,PC, Mobile and as well APIs . Bitsdaq boast of multilingual operational support as well as a world-class customer support system which is multilingual. Hence, Bitsdaq is designed to allow seamless trading of digital assets on the various device and render quality support service to traders of the diverse human race.
The Bitsdaq platform boast of its native token known as BQQQ. The BQQQ token is an erc-20 token built on the ethereum blockchain with a maximum supply of 10 billion tokens. BQQQ as the native currency of the Bitsdaq platform is designed to play a host of functions namely: Allocation of exclusive third party marketing airdrop to users of the Bitsdaq platform , prioritized access to upcoming Initital exchange offerings(IEOs) on the Bitsdaq platform , Acess to industry research reports for VIPs on the Bitsdaq platform and lastly engagement in offline events. Aside from its pivotal role in partaking in IEOs, BQQQ is also subject to periodic buybacks and burns hence the creating value and somewhat demand for the utility token. BQQQ is actively trading on the Bitsdaq , switcheo, idex and bilaxy exchange, and has already secured listing on coinmarketcap.

Conclusion
Bitsdaq is born of a team of renowned experts with remarkable performance across various fields of life. Hence the platform has a reputation for attracting the best blockchain startups. No wonder they have already made partnership and also received investment from notable figures i.e Bittrex, Neo Global Capital,Consensus Fintech Group,Spend e.t.c.The Bitsdaq trading platform and is utility token is one to watch out for.
To learn more about Bitsdaq check out the following channels:
Twitter: https://twitter.com/BitsdaqExchange
Twitter Chinese: https://twitter.com/BitsdaqChinese
Youtube: https://www.youtube.com/channel/UCR5E7EH5zvd6gXK0f4NWANQ
Bitsdaq Telegram English: https://t.me/BitsdaqExchangeOfficial
Bitsdaq Official Channel: https://t.me/BitsdaqOfficialChannel
Courtesy: Ukobaisaiah4real@gmail.com