#cryptocurrency #token #miracletele
Before I start my post, Let me clear you all that I am not an investment advisor nor approaching you to invest in any program. I am here to share my personal experiences only. I am sharing what I have done. Kindly do your own research before investing. I will not be responsible for your losses. Everything is subject to market risks
---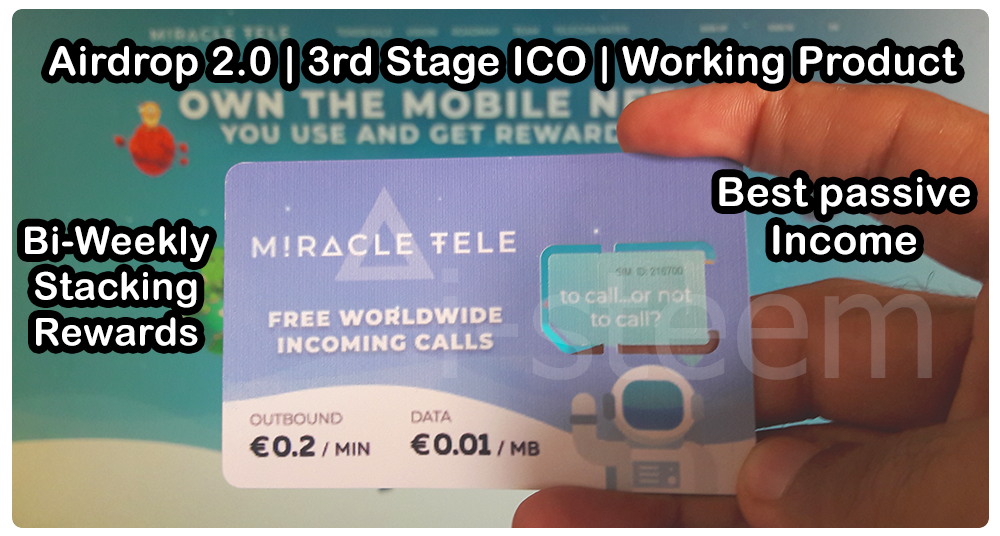 My Bitcointalk profile name is cryptomanasia, Telegram username @iTechGuj
Hello my dear Steemians, I hope you all are doing good. Today I am back with yet another post about My favourite Blockchain project MiracleTele. MiracleTele is an MVNO based on Blockchain and World's first Telecom operator with bi-weekly rewards paying back to its token holders in the form of stacking rewards. I have briefly talked about this project and its working product in my first post. Kindly check it out from here >> https://steemit.com/blockchain/@i-steem/disrupting-the-conventional-telcos-a-blockchain-based-virtual-telecom-operator-miracletele-or-ico-or-airdrop-round-2-0-or-bi
On 23rd April, yesterday the project completed its one year successfully and achieved some brilliant milestones too. Kindly join their social media channels for frequent updates. My this post is mostly about MiracleTele ongoing Bounty campaigns. If you want to know other things about this project, kindly read my earlier post or project ONEPAGER. They have also changed the look and feel of MT website.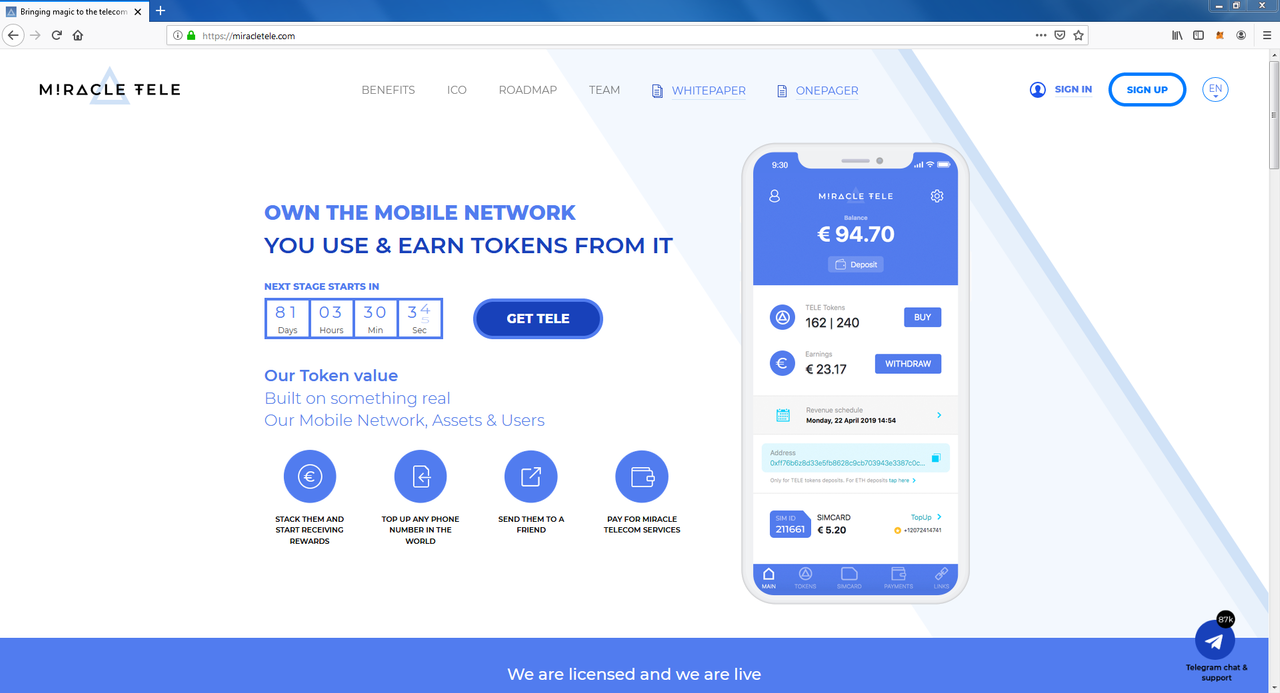 MiracleTele is currently running Airdrop and Bounty campaign for new and existing users. Let's talk about it. They have currently 5 Bounties ongoing. But not left much time. You can still join these bounties and earn a huge stake of tokens.
Social Media Bounty:
In this bounty campaign, you have to make quality posts on Twitter and Facebook every day. Minimum posts required during a week are 5. 5 posts done in a single day will be rejected. Minimum profile followers/friends must greater or equal to 200. Followers must be real genuine. For Facebook, Rewards are 200 to 999 friends = 30 stakes per week and 1000 to 5000+ friends = 60 stakes per week. For Twitter, Rewards are 200 to 999 followers = 20 stakes per week and 1000 to 5000+ followers = 40 stakes per week.
---
Signature Bounty:
This campaign is specially for active Bitcointalk forum users whose member rank is Jr. Member or higher.

STAKES Rewarded
Jr. Member: 100 stakes per week
Member: 200 stakes per week
Full Member: 400 stakes per week
Senior Member: 750 stakes per week
Hero/Legendary Member: 1000 stakes per week
---
Content Bounty:
In this bounty campaign, we can write quality articles about the project and its working product. Video/YouTube bounty is also under content bounty itself. You can make high-quality video content also for this task. Stakes/Tokens will be awarded based on the quality of content and reach of the post. If your post/article/video got rejected= 0 stakes, content quality low = 100 stakes, Medium quality = 150 stakes and High = 200 stakes. 1 stake= 1 TELE token. 1 token current value is 0.20 EURO.
---
Translation Bounty:
For this bounty, you have to translate the whitepaper or other given content into the required languages. Current requirements are CHINESE, TURKISH, ARABIC, HINDI, KOREAN, JAPANESE, AND PERSIAN languages. The reward for this bounty is 7000 Stakes.
---
Stickers Bounty:
For this campaign, you must be a graphic designer and must have experience in sticker designing. Some samples also required before the real work start. The reward for this bounty is as if not accepted = 0 stakes, Low rating = 500 stakes,
Medium rating = 1000 stakes and High rating = 1500 stakes.
All these bounties are running on Bitcointalk forum. So you must be a Bitcointalk member for this to complete and yes some rules must be followed. Now the Big surprise is that yesterday the Project has declared something big is coming in for the bounty campaign. I guess they are planning to start bounty contest soon.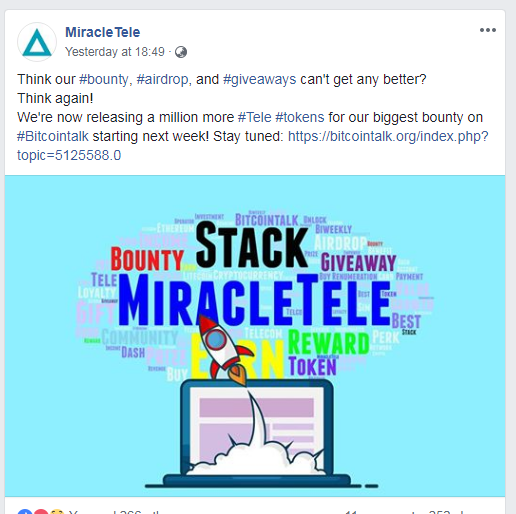 To take part in these Bounties follow this link > https://bitcointalk.org/index.php?topic=5125588.0

| Main site | Official Telegram Chat | Official Twitter | Official App on Google Play store | Official App on App store |
---
Thank you all for reading post and giving me your precious time and effort. If you like this post, please upvote and resteem. Don't forget to comment. I always need your suggestions for better blogging. Do check out my other posts also @i-steem


| My Blog | My Twitter | My Telegram Channel |

---