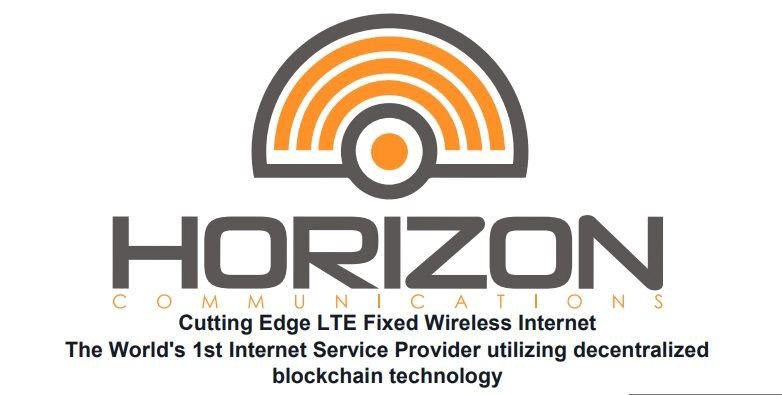 Bermuda is one of the Islands with the highest per capita income in the world. Its economy is primarily based on providing financial services for international business and luxury facilities for tourists. In such an area where tourists keep trooping in day-in and day-out with an expanding economy, it will be essential to have a quality internet service any day and any where in order to make the stay of the tourists very comfortable and enjoyable while making all other business transactions run smooth and fast. Unfortunately, Bermuda is faced with the situation where the indigenes and visitors need to pay huge amount of money for a service which unreliable. This is where Horizon Communications come in with a solution.
Horizon Communications will be a high speed Internet Service Provider (ISP), based in Bermuda and servicing the Caribbean. Horizon will utilize LTE fixed wireless for last-mile delivery to end users.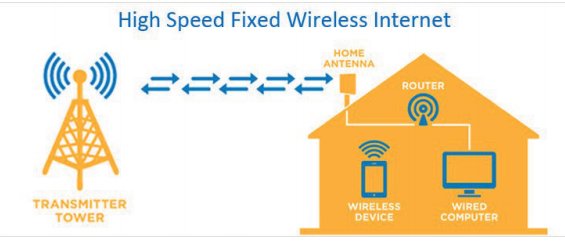 The service offering will include Internet speeds of up to 150 Mbps in 2018 and 300 Mbps and faster in late 2018 / 2019. Alongside high speed Internet services, Horizon will provide High Definition TV services as well as Voice over Internet Protocol (VoIP) Telephone services. This wireless network infrastructure will be delivered over a software defined radio system custom built using 4G LTE-Advanced (Release 13) standards.
Horizon Communications as Internet Provider Meet Blockchain Technology
With complete and fastest service by the horizon, a fast, transparent and well-documented payment system is required. Then made a blockchain-based crypto currency that will specifically serve the existing payment system on horizon communication.
Payment using the Horizon Token
The Horizon Token (HRZN) is the ONLY accepted form of payment for Horizon telcom services (internet, cell phone services etc). Horizon will have the ability for customers to seemlessly purchase the HRZN Token on our website to pay for services. This means that as Horizon expands, potentially hundreds of millions of USD worth of the HRZN Token will be transacted yearly, underpinning the Tokens's value by customers using our telecommunication services.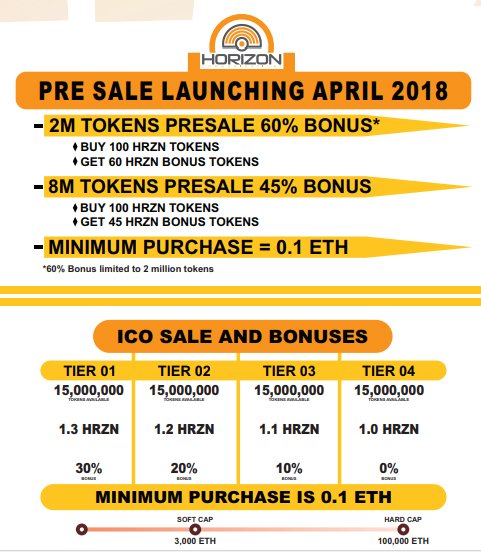 Road Map
below is the Horizon project roadmap starting from the coin offer to the stage of applying internet and phone network payments.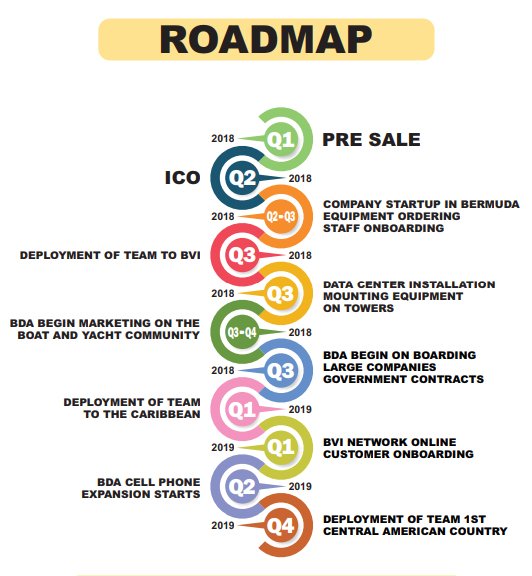 For more information on ICO Horizon Communication, please visit the following link;
Website: https://www.horizoncomm.co/
WhitePaper: https://www.horizoncomm.co/feast-content/uploads/Horizon-Whitepaper.pdf
Facebook: https://www.facebook.com/HorizonCommICO/
Twitter: https://twitter.com/HorizonCoin
Telegram: https://t.me/HorizonCommICO
Youtube: https://www.youtube.com/channel/UCsG1ioVuUE-QC8fKcvzq90w/videos
Author: kazi sajib
Bitcointalk profile: https://bitcointalk.org/index.php?action=profile;u=1146060
ETH wallet address: 0x2DaC8D28Ce3782a60C2f32E564aa9dF0571eA179