From time to time we see more or less unique ideas of coins and tokens and we never know which may go viral or rise in price like DOGE did while being a joke initially.
A 4chan development team has built a cryptocurrency that tracks coronavirus infections and deaths. Developers also create a game that users will be able to play using CoronaCoin (NCOV).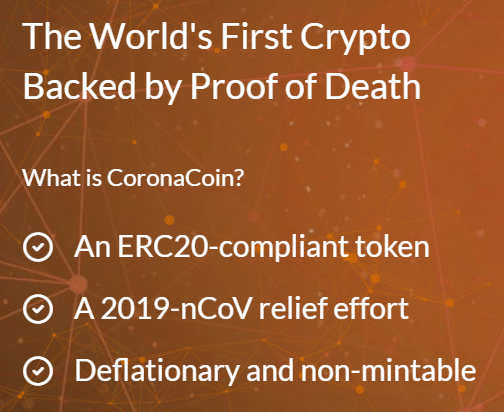 CoronaCoin, thanks to proof of death, gains value every time someone infected with coronavirus dies as then the supply of it is burned.
The supply of tokens is based on the world's population, which means that there is one NCOV token for every living person. Tokens are to be burned once every 48 hours depending on the number of victims and infected people. The data about deaths and the ratio is taken of https://thewuhanvirus.com/ website as an oracle/source.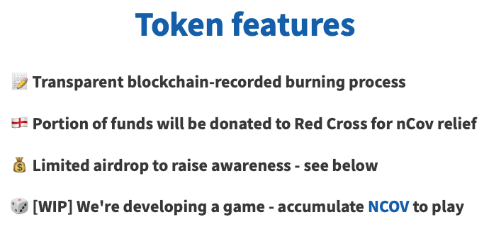 The company's website also has information about the promise to transfer some funds to the Red Cross for 2019-nCoV. This is to help stop the spread of coronavirus which is currently shocking people all over the world.
On the first page of the site https://coronatoken.org/ there ish an interactive map simulating the total number of infections.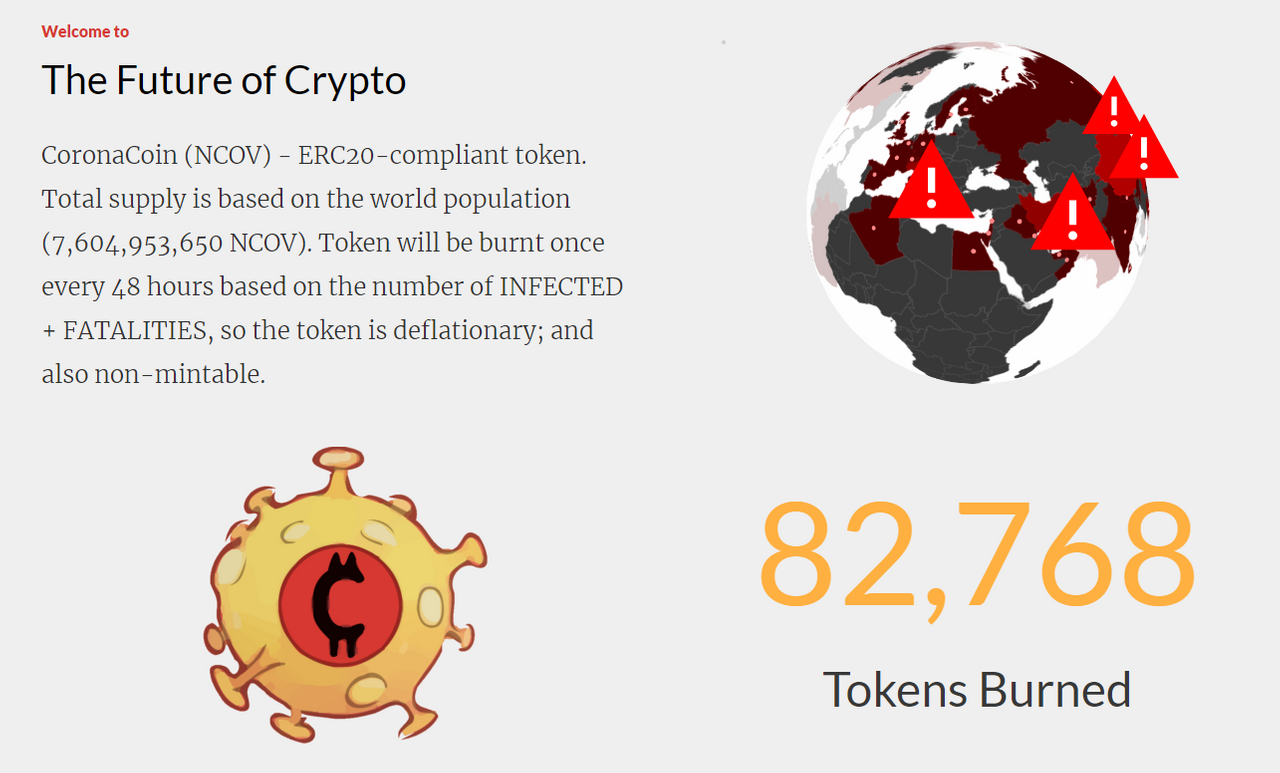 Token is created on Ethereum as ERC20 and trades on few places right now but the phase of promotion didnt even start yet.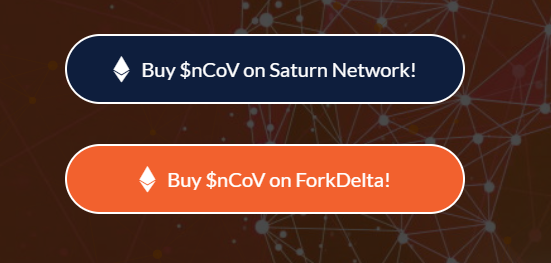 Listed on their site and @coingecko shows the below data for the coin.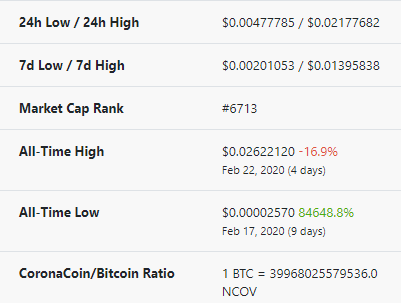 According to Etherscan there are now 725 addresses holding the coin.


Website to learn more - https://coronatoken.org/
REAL WAYS TO MAKE PASSIVE INCOME FROM CRYPTOCURRENCY - DOWNLOAD FREE EBOOK NOW