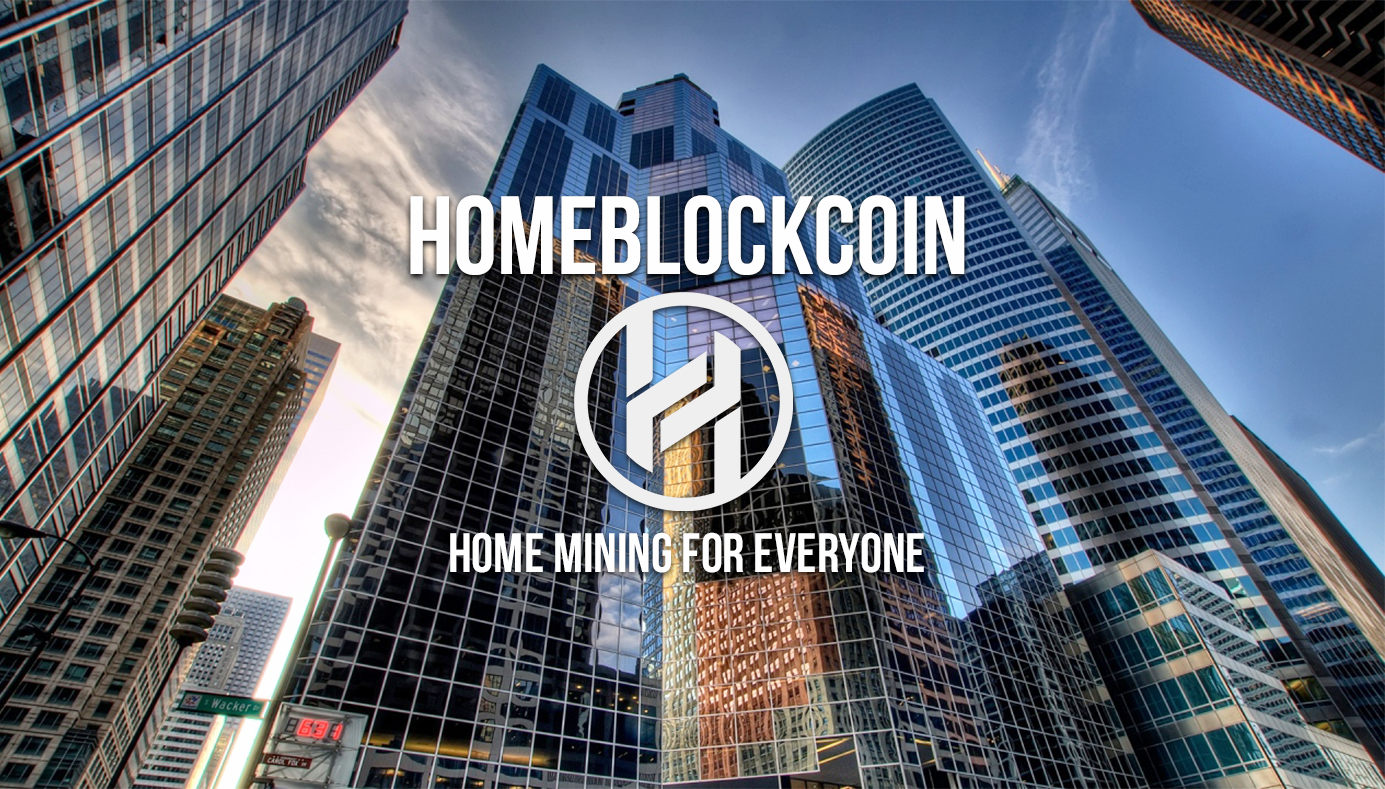 Here's a hot ICO coming up in less than a week: HomeBlockCoin will run for 20 days, from 4-23 November 2017.
But, only the first 2 days will not have any limit in coins per person, so if you want to get in big, you should get in right off the bat.
250,000 coins will be made available each day. The price per coin will be fixed at $1 for the first 2 days, and will vary after that.
Lending Rewards
HomeBlockCoin will also offer a lending system where you can earn interest (accrued daily) on every coin you deposit in their system.
This means you can invest your own HomeBlockCoin in order to get a daily return from the HomeBlockCoin management. You get a daily passive income, just from leaving your money there.
Unlike other systems there isn't a fixed daily rate of interest, but instead a hard cap maximum interest rate of 48% per month. To invest in the lending platform, you just go to the HomeBlockCoin dashboard and click -- you will be able to profit from the HomeBlockCoin system, receiving a daily profit.
(You'll be able to take out your profits anytime, and you will receive the principal back in between 99-239 days depending on the amount you lend.)
HomeBlockCoin is also offering an attractive multilevel affilaite referral program. You won't just get a commission when your friends sign up -- if the friends of your friends sign up, you will get a commission from those signups as well.
Plus, you will also get a matching bonus on the interest your partners get, so you earn when they do!
Staking Bonuses
Using the HomeBlockCoin Wallet you can also earn a staking interest of up to 10% per month. How does this work? The more coins you hold, the more interest you earn -- and the earlier you stake, the greater the amount of interest that you'll earn as well!
For example, for the first 6 months you'll earn a whopping 60% interest -- 10% per month.
On the other hand, if you wait until June 2021 to stake your coins, you'll only earn 10% interest for that whole 6 month period... a much lower 1.4% per month rate of interest.
Where Does The HomeBlockCoin Name Come From?
The biggest benefit of HomeBlockCoin is in the name -- anyone can mine blocks at home. Anyone with a computer and an internet connection can mine HomeBlockCoin using the HomeBlockCoin software, every day, whenever they want.
HomeBlockCoin uses the X11 algorithm for mining. To earn the Proof of Work reward, you only need to download the HomeBlockCoin wallet.
When Will HomeBlockCoin Launch?
HomeBlockCoin's ICO will start on 4 November 2017 and run until 23 November 2017.
On 23 November, the lending program will start, and by 1 December 2017 HomeBlockCoin hopes to be listed in Coinmarketcap. The first external exchanges will hopefully list HomeBlockCoin by mid-December.
Find out more and join the ICO at https://homeblockcoin.com