What is IONChain
IONChain is a project based in Singapore and Shanghai that was started by a team of developers who have worked on projects such as Hyperledger and diverse Blockchain-as-a-Service (BaaS) companies. IONChain is a Proof of Stake based Internet of Things ecosystem that will allow for the creation of dAPPs, smart contracts and facilitate data transference. Internet of things as described, is the network of physical devices, vehicles, home appliances, and other items embedded with electronics, software, sensors, actuators, and connectivity which enables these things to connect, collect and exchange data. But in this case all connections, collections and data exchange will happen within the IONChain ecosystem and will help enhance the Internet of Things network.From the element known as "ION", this element is known to be very essential in the integration of several substances. Therefore, IONCHAIN has that same importance as its prefix posses. IONCHAIN serve as the link in which several IoT devices can communicate in a decentralized manner with the adoption of smart contracts. With the use of blockchain and its nature of being decentralized, this allows IoT devices to interact, communicate, exchange and transfer values from one point to another.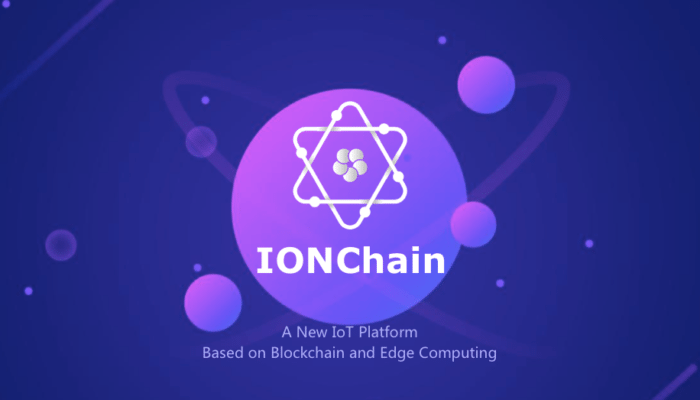 Objectives Of IONChain?
To create an Ecosystem where dapps for smart devices can be created thanks to the tools and utilities at its disposal to carry out such tasks.To create a unique Ecosystem where blockchain technology and Internet of Things applications can both interact.To create a unique Ecosystem where data of dapps is not beign controlled by centralized entities rather bringing decentralization into the picture.IONCHAIN Improves the way smart contact operates where transactions are based on the IONC tokens. Thus is where both parties exchange values is locked uo in a smart contract before been distributed. IONCHAIN allows a an interaction from device to human and device to device and also allows sending values in a decentralized network.
Vision of IONChain
IONChain, keeping firm its vision that its future society will stand out in being more interactive and more connected. Having as objectives, to investigate new technological advances to make a better connection with IoT. Currently also developing a chain of blocks that can be used in combination with IoT technology. Great vision and goals you have.
IONChain and IoT relationship figure.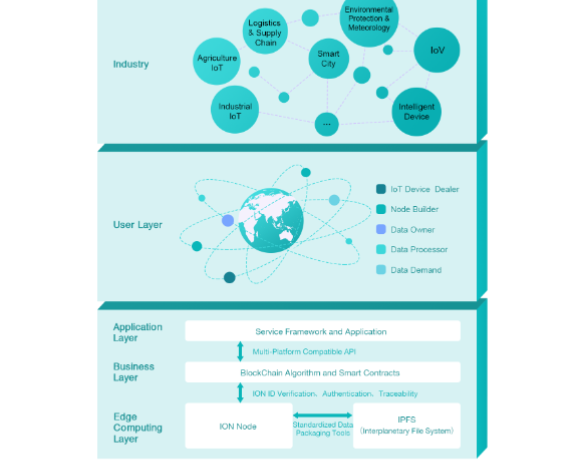 Total Control of Ones Data
The aspect of decentralization is fulfilled here, where one is in charge of the information that is being rendered to the system to avoid any form of centralization that attracts hackers. So, with IONCHAIN, you can access any information submitted to the system which is impossible with IoT.
One Device, One Coin, One Code
Every device in IONChainnetwork can be used for mining and data processing. The owner of every device can get rewarded for letting the IONChainuse their device. The IONChain has a goal to assign a unique ID codes to all devices within its network so that each devices can identified in the case of malfunction or security breach.
This infrastructure aims to incorporate different types of devices under one network and make them perform as one. In IONChaininfrastructure every devices connected to it participate in data processing altogether. The structures and function of different types of device can make it harder for an IoT system to use their computational power at the same level but IONChainhas made it possible.
Road map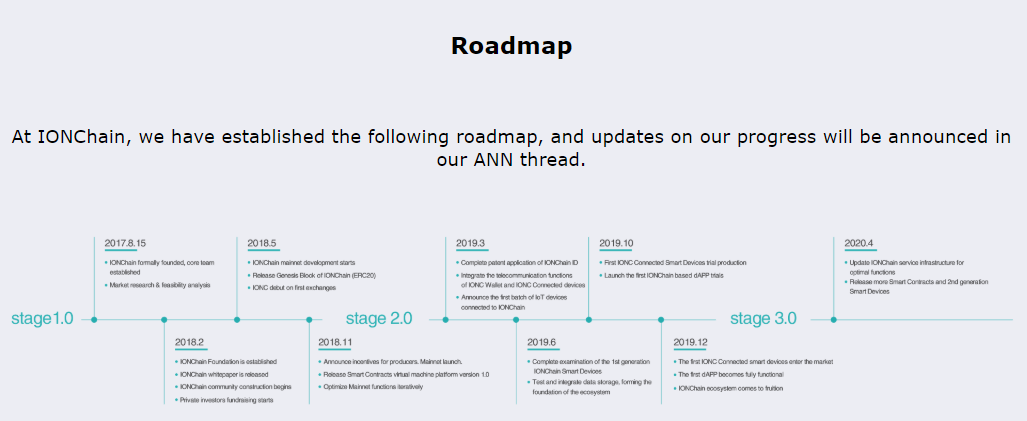 Team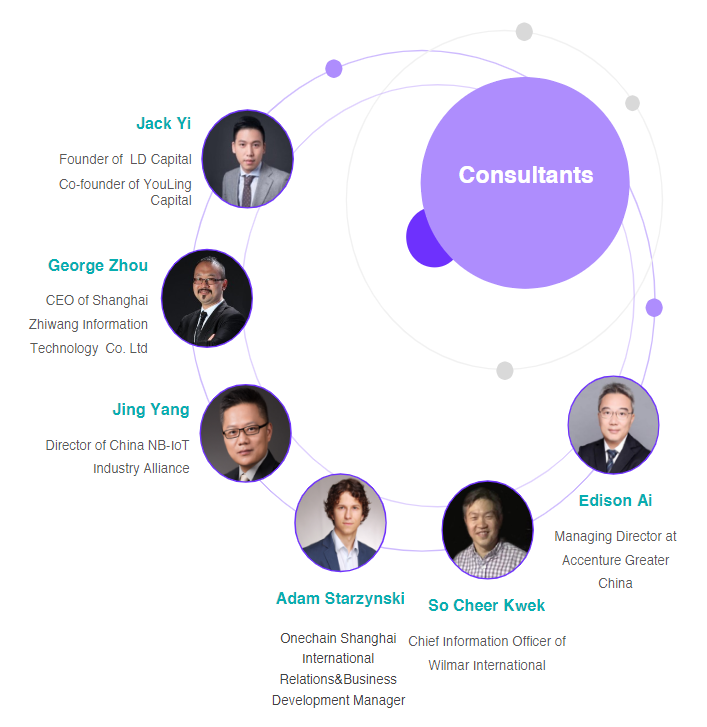 For More Information
https://www.ionchain.org/
https://twitter.com/IONChain
https://t.me/ionchain
https://t.me/ionchain
https://steemit.com/@ionchainofficial
https://twitter.com/md524946/status/1059837123916783616
ionchaintwiter
ionchain2018