Technology is one of the major drivers of economic and business growth. Its impact are significantly felt in the improvement of efficiency, creation of new value, and productivity. Today emerging technologies are disrupting and transforming various institutions and organizations in a way unprecedented before. Unfortunately, some sectors such as education are sluggish in embracing and aligning with these new technologies. Education systems mostly depend on legacy technology which are unfit for matching the expectations of current realities, not to talk of future projections. This has resulted in the persistence of passive learning and limited opportunities for students.
There is an impending fast-paced transition in the labor market to new digital skills which current systems are lagging behind to catch up with. New technologies will transform so many aspects of school education systems from automation of administrative work, creation of new economic model, to increasing access to university education to students from poor or low income families. However, most of these new automation tools are costly and complex to manage.
A new disruptive technology that can solve intrinsic challenges in the management of administration and innovative learning in higher education systems is blockchain.
Blockchain has demonstrated superior and more effective applications in tertiary education systems than legacy systems, creating a transparent, immutable and cost-effective solution for all in the ivory towers. The results of a Gartner 2019 CIO study showed that only a paltry 2% of higher education institutions have already adopted blockchain.
This rate of adoption is abysmally low. But there is light at the end of the tunnel, Unifinity is poised to assist universities and other higher education institutions institutions to migrate seamlessly to blockchain.
About UNIFINITY

UNIFINITY is an intuitively dynamic blockchain-based platform that is designed to stimulate and support universities in their adoption and deployment of blockchain technology for internal operations and learning innovations. Unifinity aims to be the first decentralized application (dApp) to streamline and accelerate access, implementation, and utilization of blockchain technology by institutions of higher education.
Unifinity leverages the powers of blockchain and smart contracts to migrate all sizes of institutions of higher education to the platform and greatly improve the quality of learning and administration management. In line with this goal, Unifinity will serve as a unified decentralized platform for anything education.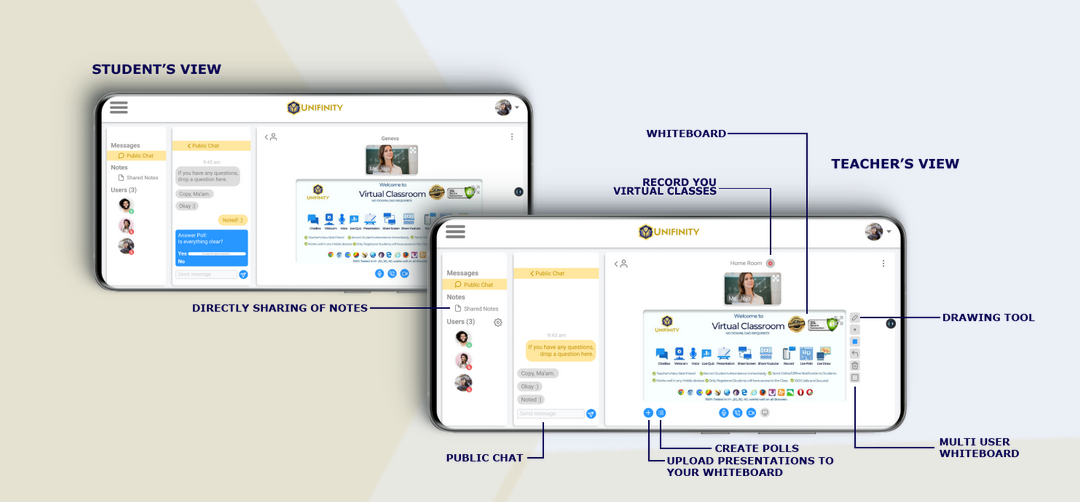 The UNIFINITY DApp will empower users (parents, students, and university management to connect, manage, and track information and activities related to students. UNIFINITY's model of providing transparency and immutability is through tokenization of the educational system in its entirety. By incentivizing and rewarding users with UNIFINITYCredits (UNY), schools will be able to manage, track and monitor all the information and activities pertaining to students learning and financials in a real-time transparent manner.
**Key Problems Solved by UNIFINITY **
Intensive time consumption on administrative activities and student enrollment
Currently, most universities rely on manual or semi-automatic systems to register and file student enrollment and academic activities, which is further aggravated by shortage of manpower and technical expertise. This leads to delay and inefficiency in the execution of some important processes that are vital to learning growth of the student and the overall development of the system.
With UNIFINITY DApp, schools will be able to automate their processes from student admissions and enrollment, school financials, to academic records and certificate issuance. This will greatly improve the university system of records and productivity of members of staff.
Student identity and certificate fraud
Fake student ID and certificate happens to be one of the growing global problems, not only for schools but also for employers. Some students are victims of wrong identities due to having similar names with other students, while some parade fake certificates to potential employers for job consideration. While schools endeavor to prevent this, it is not a gainsay that existing systems of certificate verification is laborious and involves several layers of intermediaries.
Unifinity DAPP has made it easy to verify and issue certificates on the blockchain by serving as an anti-fraud dApp. The platform is transparent and immutable, so records stored on the blockchain cannot be easily altered. Therefore, it will be easy for anyone - schools, governments, employers to verify certificates and detect any fraudulent activity.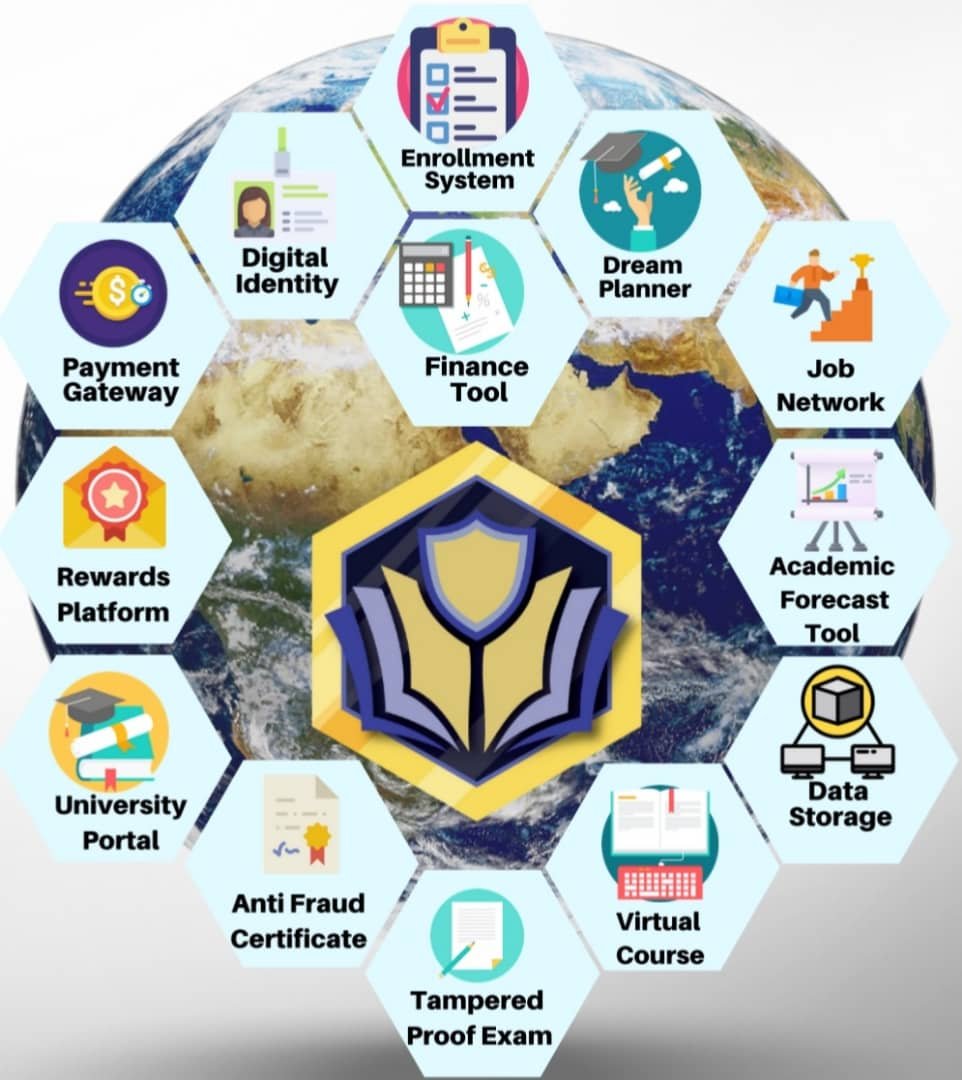 Incessant Student absenteeism and poor academic performance
Higher institutions struggle with tracking of student attendance and punctuality in classes due to the limitations of current systems put in place. Continuous absenteeism often leads to poor academic performance, which belittles teachers efforts.
UNIFINITY hopes to transform students attitudes towards their academics by introducing a reward system that incentivizes performance with UNY tokens. Through the UNY point model, students are encouraged to excel in their academic endeavors.
Delayed settlement of university bills
Some universities sometimes grapple with delayed settlement of bills such as student tuition payment receipt, payment of third-party service providers and so on, not because of paucity of funds, but because of outdated payment systems.
Through UNIFINITY's finance tool, schools will be able to automate their payroll schedule, manage payments and invoices and several other financial processes. Universities will be able to track and manage financial transactions from the central wallet secured with cryptography. Transactions with UNY token are fast and almost instant in confirmation, and it is borderless.
Conclusion
Blockchain technology has disrupted finance and healthcare sectors; the education sector can as well be transformed with the proper implementation of the technology. UNIFINITY helps higher institutions to quickly and efficiently apply blockchain to address pain points in the university system. The UNIFINITY dApp is indeed a unified platform that supports all core internal and external functions and processes of the education system.
The future of open innovative learning is here upon us.
Useful Links
Website
Twitter
Facebook
Telegram
Medium
Whitepaper
YouTube
ANN
Author's Bitcointalk Profile URL: Mexite