#PATRON
A blockchain that deal with "influencer sharing economics services". Relax I will explain better as I go on.
Patron consist of three type of users;
INFLUENCER:
The good news is that you don't need to be a celebrity to be an influencer. The question is are you on social media, do you have large number of followers and do you affect their behaviour in a particular way?. If yes, then you will make a good influencer.

2.SPONSORS
These are companies and businesses who want to advertise their product to particular large audience with minimal investment.
3.FOLLOWERS
Simply put, these are the targeted audience.
Now, Patron helps influencers to connect with sponsors in other to push their products to his/her followers who will be interested in the products.
Patron also help to categorize the influencers base on their numbers of followers and genre for more effectiveness and transparency of the market campaigns.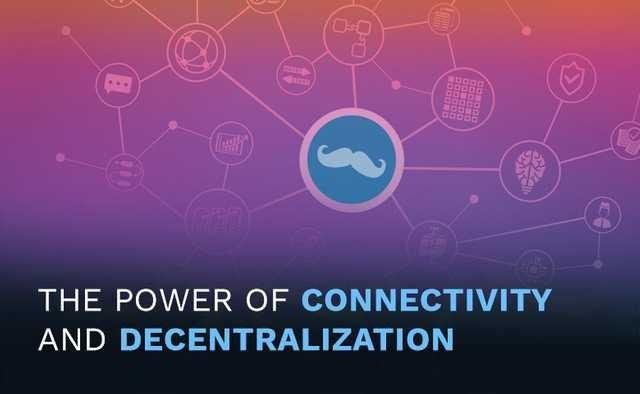 Benefits of the influencers from using patron are that they will have the opportunity to secure stable revenue for a particular times. They can establish brand around themselves.
Benefits of businesses/companies from patron are that they will be able to reach out to the targeted audiences "quickly to both it key demographic and related crowds with minimal investment".
Benefit of followers from patron is that they are sure of getting reliable products and "monetize the value derived from their attention".
PAT (patron token)
Its a ERC20 token use in patron
It will be used by sponsors to pay influencers, followers can use it to like the content of the influencers in other to increase their reputation and influencers can use it to reward followers in contests, promotions and events.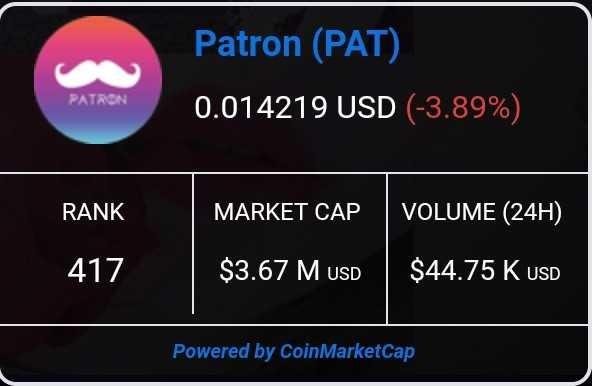 USE-CASE
Vince sant(vin_sant) has a 626,000 followers on Instagram. His content is centered around fitness. He has a well built body and fitness enthusiasts always check out his videos. So companies that produce fitness equipments can use him through patron to market their products to the targeted audience and related crowds.
White paper below
https://patron-ico.io/doc/patron-wp-en-01-20180423.pdf
Website below
https://patron-influencers.com
Link to the originalwork contest below.
https://steemit.com/crypto/@originalworks/2300-steem-sponsored-writing-contest-patron
Patron2018
For the twitter bonus
https://twitter.com/Chyke79388030/status/1072260321077878784?s=20
Patrontwitter