Introducing BBOD exchange project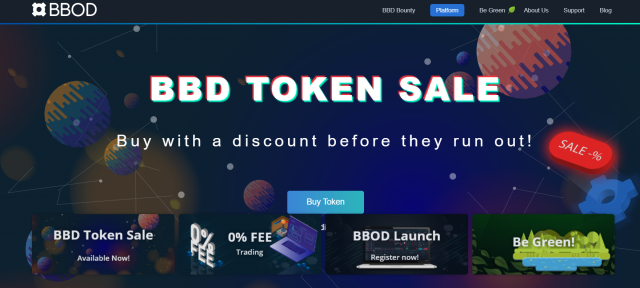 Permit me to say that the world of blockchain technology has enhanced lives, but with this enhancement has come numerous complications and complexities in use. Blockchain gave birth to cryptocurrencies which power blockchain projects. These cryptocurrencies need a common market where they can be traded (buying and selling). Blockchain technology made the creation of such market place possible, many exchanges have been developed on the blockchain protocol for easy trading of cryptocurrencies. Today we have over 300 exchnages Here/ exchange where different currency pairs can be traded. These exchanges have their different functions. Some are solely decentralized, while others are centralized. Some offer futures trades some are for only trading of BTC and other Altcoins. The most known futures exchange is BitMex where traders have leverage to trade at any rate they want.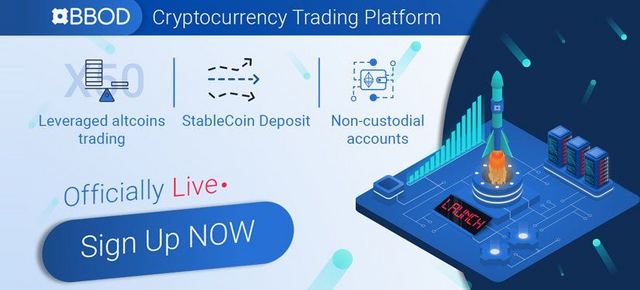 Problems with the present exchanges
High cost of transaction fees
Bancor for example has slippage fees which traders pay aside the normal 0.1 - 0.2% transaction fees traders pay. Here is a practical example of how Bancor slippage fees works: If I want to convert a token worth $2000 instantly, there is a 4% fee which I will pay to enable the transaction but when done in bits, the slippage fee will be insignificant. Carrying out a high cost transaction on Bancor liquidity exchange makes a trader incure loss that is huge. If a trader is forced to pay a high slippage fee of upto 4% in carrying out a transaction worth $2,000, such trader has incurred a loss of $80 from their trading account coupled with normal transaction fee. This has stood as a challenge to many investors and traders across various other exchanges and platforms. HITBTC exchange has a high transaction fees as well. Most exchanges have their own native token yet fees apply while making transactions on the exchange. While Bancor is most preferred by traders is its feature of instant liquidity this leads me to the next point which is lack of liquidity on exchanges.
Lack of Liquidity
Data has shown that most exchanges has no daily trading liquidity this can be as a result of ambiguity in their user interface. This has cost some exchange to lack user-base. I personally was not a fan of some centralized exchange because I was unable to understand the way they worked on placing orders despite watching some video guides.
BBOD Approach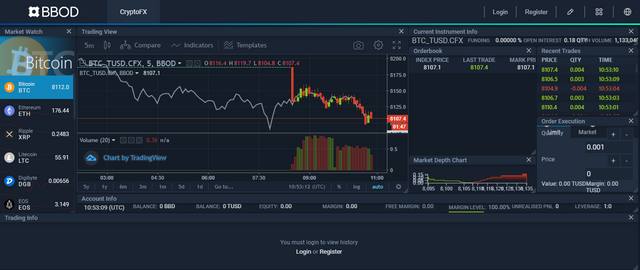 BBOD will be integrating a zero transaction fees protocols on its derivatives exchange to eliminate the present challenges traders face while using already existing exchanges. To enjoy this feature, traders must make their trades against the BBOD native token. Two currencies will be available for trading on the platform: TUSD and BBD pair. Transactions using TUSD has a little or no cost as there will be cashback event where TUSD traders get their fees back but trades done against the BBD pairs are free with no charges of transactions. This creates more utility for the native token of BBOD exchange thereby increasing price valuation for holders.
Great UI
BBOD has a great user interface which is easy, user friendly to navigate. Traders, you and I can therefore confidently use an exchange which we are well conversant with to ensure we don't make mistakes placing wrong orders or entering trades which wasn't in our plan due to complex UI and UX found in most exchange. I've had a friend who mistakenly bought a wrong stock due to his inability to have a work around the exchange being used.
Conclusion
Choose BBOD to overcome the present challenges you face trading on existing cryptocurrency exchanges and also stand a chance to enjoy trading futures in Altcoins no longer in few but in many altcoins by next year
Read more about BBOD exchange
Website BBOD: https://bbod.io/
Bounty BBOD: https://bitcointalk.org/index.php?topic=5202506.0
ANN BBOD: https://bitcointalk.org/index.php?topic=2251863.0
Facebook BBOD: https://www.facebook.com/BBODTrading
Twitter BBOD: https://twitter.com/BBODTrading
Linkedin BBOD: https://www.linkedin.com/company/bbod/
Telegram group BBOD: https://t.me/BBODCommunity
Connect with me: https://bitcointalk.org/index.php?action=profile;u=2156513