As the human mind continues to evolve, it is expected that technology will likewise continue to advance. And really, that is what we have seen in these past years.
Once, the only obtainable means of communication over long distance was through letters, but in light of the efforts of man in the areas of science and technology, we now have several options, including telephone calls, social network tools such as facebook, twitter, instagram, gmail and co. Going by the fact that the same can very well be said for many other sectors, it goes without saying that with time, better alternatives eventually surface, irrespective of the facet.
INTRODUCTION
By now, at least 1/8 of the world's human population must have heard of bitcoin, save for what it actually means or how it works.
Well, you should know that bitcoin was the first cryptocurrency to be created. That was in 2009 though. The cryptocurrency sphere of today can boast of well over $400 billion market capital, comprising of at least 800 altcoins and tokens. Not to talk of how that the precedented rise in market capital and operations within the bespoke sphere over the last two years has heightened the competition amongst the various crypto brands, talking of both existing and emerging ones.
Especially exchange platforms, the competition is very stiff and it would appear that we are at a junction where the winning edge determinant will have to do with the alignment of the core competencies of the brands to the varying needs of the customers. Ignominably, in the course of all the hoodrush, some of these brands have resorted to treachery, by claiming to provide what they cannot in the long-run and as a result, many customers eventually end up in a state of quagmire. This includes both prospective and already established ones.
It would interest you to also know that there are those who actually deliver what they promise. Catex is one of such brands. The rest of this article comprises an extensive review of Catex.


Catex is a modern day cryptocurrency exchange platform, equipped with up-to-date, reliable technological and algorithmic tools that is centrally focused on catering for the needs of its community.
The native currency to this platform is 'catt.' Here, all transactions are denominated in the same. Through this provision, every Catex user not only get to partake in trade mining but also enjoy its dividends. And, they ar
e compelling.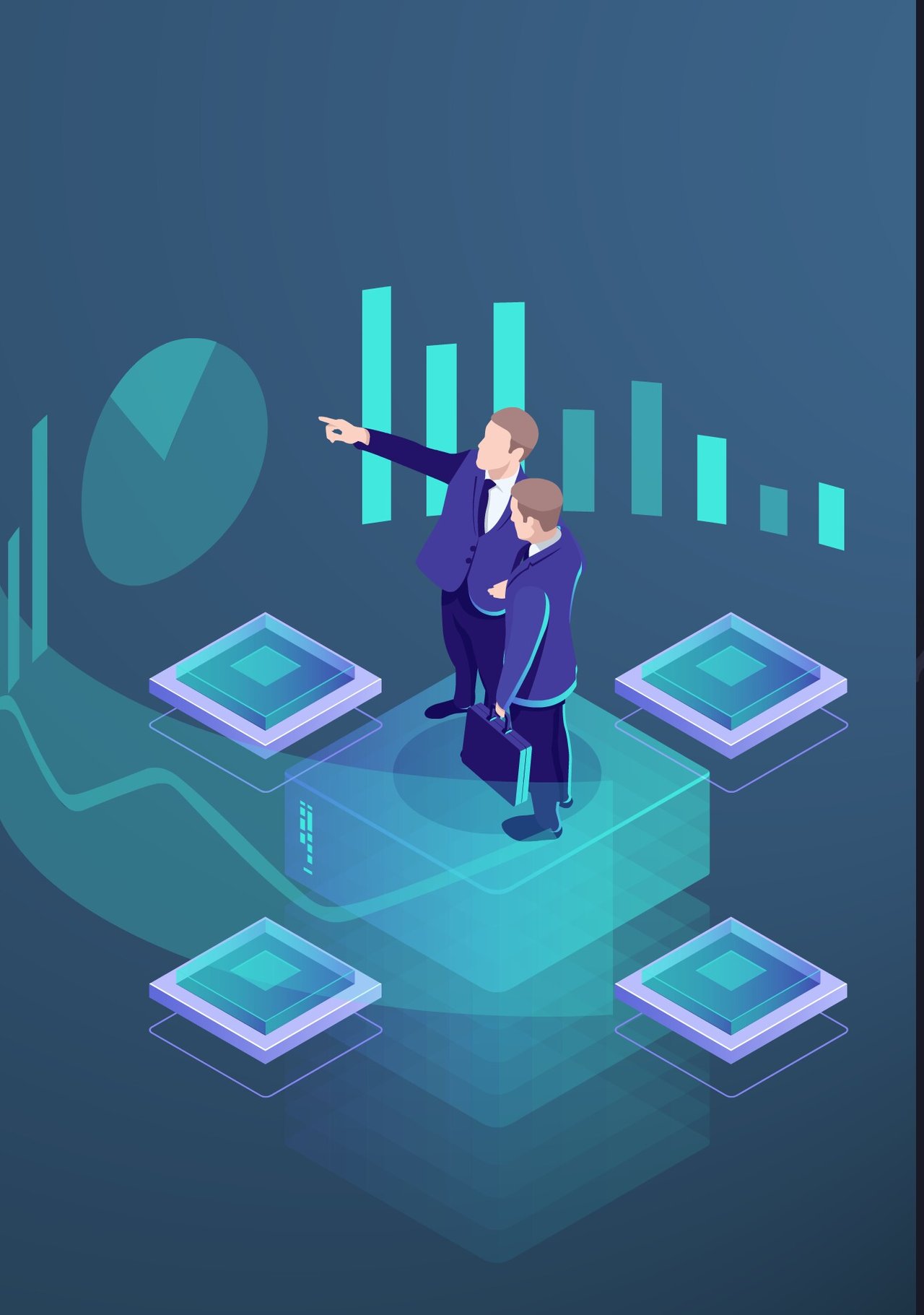 Cash back on transactions
Like every other exchange platform, Catex charges a certain fee on every performed transaction. But what you might not know is that each transaction is anchored to a reward, i.e, for every transaction, you get a reward and it is denominated in catt. The implication of the foregoing is that users will get paid for transacting, which inadvertently translates to little or no fee in that wise. Interestingly, the catt tokens are minted passively.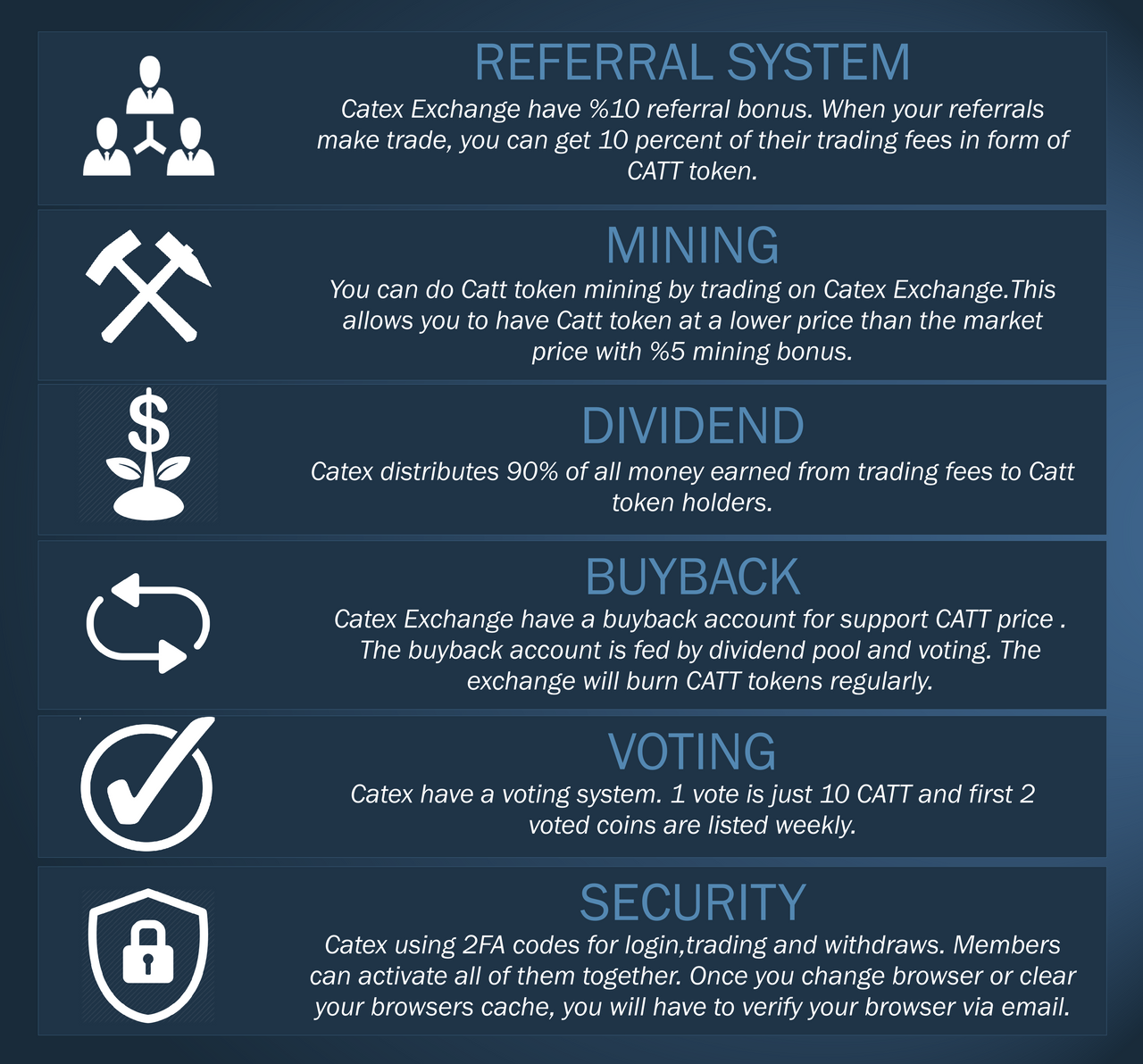 Maintenance of Price Stability
One of the major reasons that many countries currently take the stand of caution as regards participation in the cryptocurrency sphere is in part due to the fact that they have no government/physical asset backing, with the exception of USDT and maybe one or two other altcoins. The issue of price volatility of is another big deal, and is perhaps mostly responsible for low adoption of cryptocurrencies in the real world.
Catex team is particular about revamping the outlook of the sphere globally. To this end, price stability has been taken as one of the foremost cogent aspects that it should mediate on.
Every market has one thing in common- the forces of demand and supply. And it predicts that shortage in commodity supply, accompanied by high demand for same commodity will always drive price up. In same vein, Catex is confident that by incentivizing users to hold their catt tokens for long period, excess supply in the market will be mopped up and this will help keep the price stability in check.
So basically, the longer the stake/ hold period, the more the reward.
A community-centric platform
Unlike most exchanges, majority of the decisions taken on Catex platform are community-factored. Such participatory governance model is revolutionary and will go long way to reorientate both existing and interested crypto users. It is expected that users will begin to interact with the platform at a whole new level and this will drive development too.
Use Case
Grace is a single parent. She's a nurse, but the salary is barely enough to take care of monthly feeding talk more of other expenses. So on the side, she does cryptocurrency trading too. She's been doing this for two years, saving the proceeds for her 6-month old child, who will soon begin schooling. But its not been easy for her.
She often complains to her friend who introduced to trading of how the transaction fees are just to o much. One day, her friend introduced her to Catex and how she can now get rewarded for every transaction. Grace's joy knew no bounds.
Conclusion
Its not everyday that we stumble on such a promising and remarkable project like Catex. Personally, I am convinced that the crypto community stands to gain a lot from it. I sincerely hope that it supersedes public expectations.
Team
For more information:
Catex Website
Catex Telegram
Catex Ann thread
Catex Twitter
Bitcointalk username: michades97
Bitcointalk profile URL: https://bitcointalk.org/index.php?action=profile;u=2321458;sa=summary
N.B: All images were culled catex's media fronts.