We are happy to announce that MONEYNET is running a promotion where members can receive up to 1,500 MONEYNET points simply by following us on Facebook, Youtube and Twitter.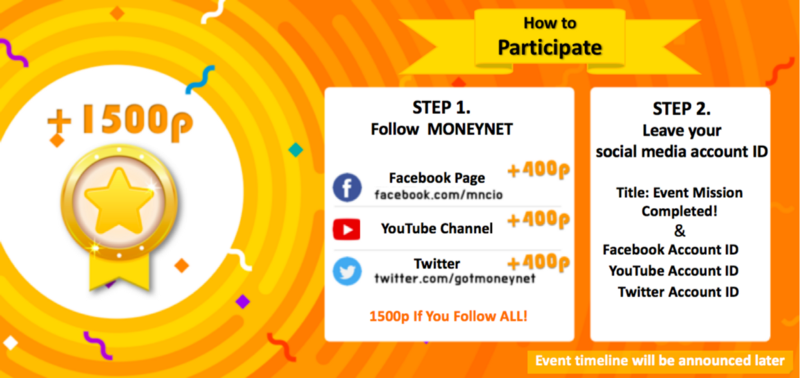 💎
STEP 1. Register in moneynet.co.kr website
(if you haven't done it yet)
💎STEP 2. Follow MONEYNET (like the page, subscribe the channel, follow us on Twitter) on your social media account below. You can receive 400 bonus point for each channel you follow. If you follow all three, you can earn 1,500 point total (instead of 1,200 point).
For YouTube Account
We recommend that you change your privacy settings so that we can check your subscription status. If your subscription is set to private, please go to settings and change it as below.
Settings → History and privacy → Uncheck the checkbox 'Keep all my subscriptions private' → Save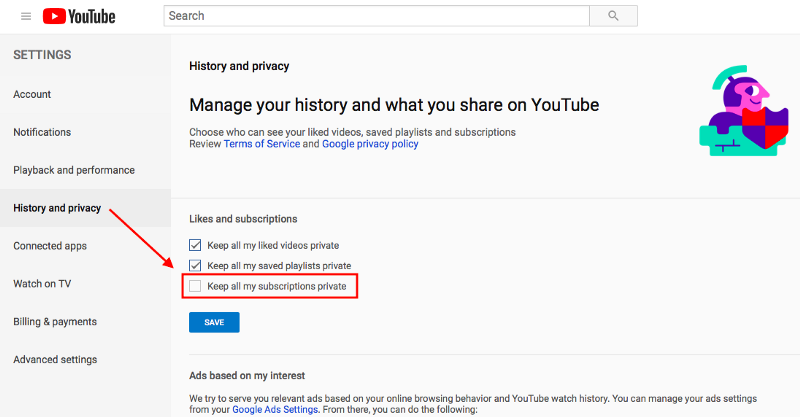 💎STEP 3. Click the link below and leave your social media account ID through posting on the event board of MONEYNET Homepage as below. Your bonus point will be posted as soon as we verify your accounts.
Link: https://www.moneynet.co.kr/index.php?mid=board_sns&act=dispBoardWrite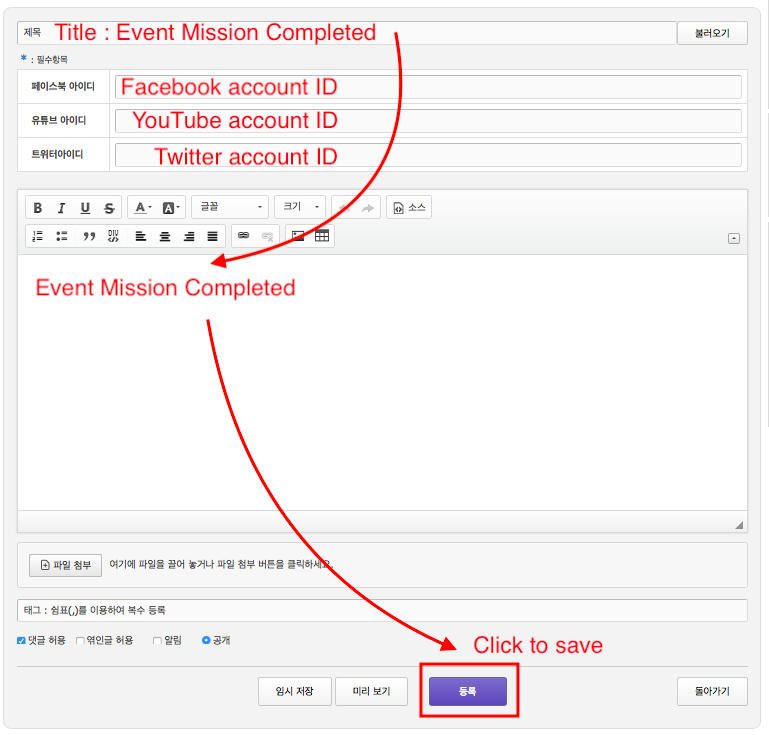 Event posting example
*You can log in via Facebook account or need to be registered in MONEYNET Homepage.
The event timeline will be announced later. If you have any questions regarding the event, please ask in the comment section below or simply email us at info@moneynet.io
Feel free to join the MONEYNET SNS promotion event today! Thank you to everyone involved!
MONEYNET Team