From September 23, 2018 to October 13, 2018
Don't miss out: join the MONEYNET final coin offering!
The 3rd round of MONEYNET token sale ended successfully on September 21st, and began its final round on September 23, 2018, running until October 13, 2018.
During the final round, all contributions will be at a rate of 1 ETH = 480,000 MNC until the pre-sale closes on October 13.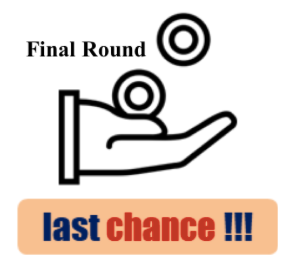 MONEYNET is aiming to launch a decentralized web community platform where users and content creators can receive a fair compensation for their contributions to the community. Simply put, MONEYNET is an online forum where you can interact with other crypto enthusiasts and crypto traders for bitcoin/cryptocurrency related issues. MONEYNET also provides users with up-to-minute market news and information as well as basic courses for crypto beginners– such as how to set up a crypto wallet.
Learn more
Further information about MONEYNET and its ICO is available on a dedicated page on the MONEYNET ICO website. You can also email us at info@moneynet.io.
MONEYNET TEAM