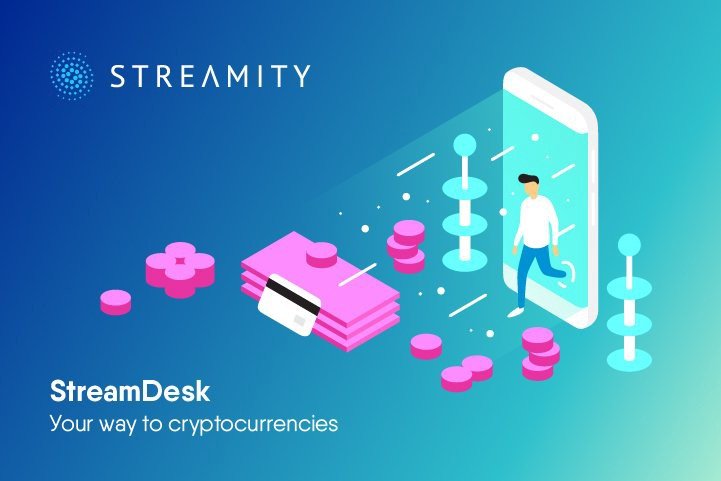 Are you sick and tired of…
Repeatedly giving the same KYC info over and over again to several cryptocurrency exchange?
Spamming multiple transactions because of trade volume restrictions?
Or being told the XYZ exchange has been hit by a cyberattack and lose millions of dollars including your precious cryptocurrencies?
And how about those narcissistic money grabbing P2P exchange platforms that attempt to charge ludicrous amounts of commissions without even securing your trades and ensuring fair market value?
Fret not! Streamity's dApp — StreamDesk, will save you from these woes.
The One and Only Crypto Exchange You Need
If you've read my
previous article
, you'll realise StreamDesk allows users to trade without intermediaries, guarantees fair deals and security thanks to the architecture of smart contracts and API of payment systems.
With this decentralised cryptocurrency exchange, trading cryptocurrencies can be as easy as to sending cash through a mobile phone — you can access the platform from any device, from any part of the world.
Super convenient, isn't it? All you have to do is these:
Sign up or Login to StreamDesk
Choose a desirable bid from the list or create a new one
Transfer fiat money directly to seller through a payment system in your own convenience
Your cryptocurrency will be transferred to the specified wallet within seconds
And smart contracts will guarantee the perfect security. The transactions of fiat currency will be committed directly from Peer to Peer (P2P) with the reception of the response from the chosen payment system, which is used as a "signal" to unlock smart contracts and close a deal.
Besides having the ability to choose a desirable payment method, the user can buу or sell crурtосurrеnсіеs at a fixed price with realtime information about the rates automatically collected from major exchange markets.
The best part — your fiat money and сrурtосurrеnсіеs are not blocked within the platform! Exchange is conducted directly between the seller and the buyer. StreamDesk is only a secure and transparent service that connects every buyer/seller together.
Cool, how is that even possible?
Alright, let's touch a bit on the technicalities.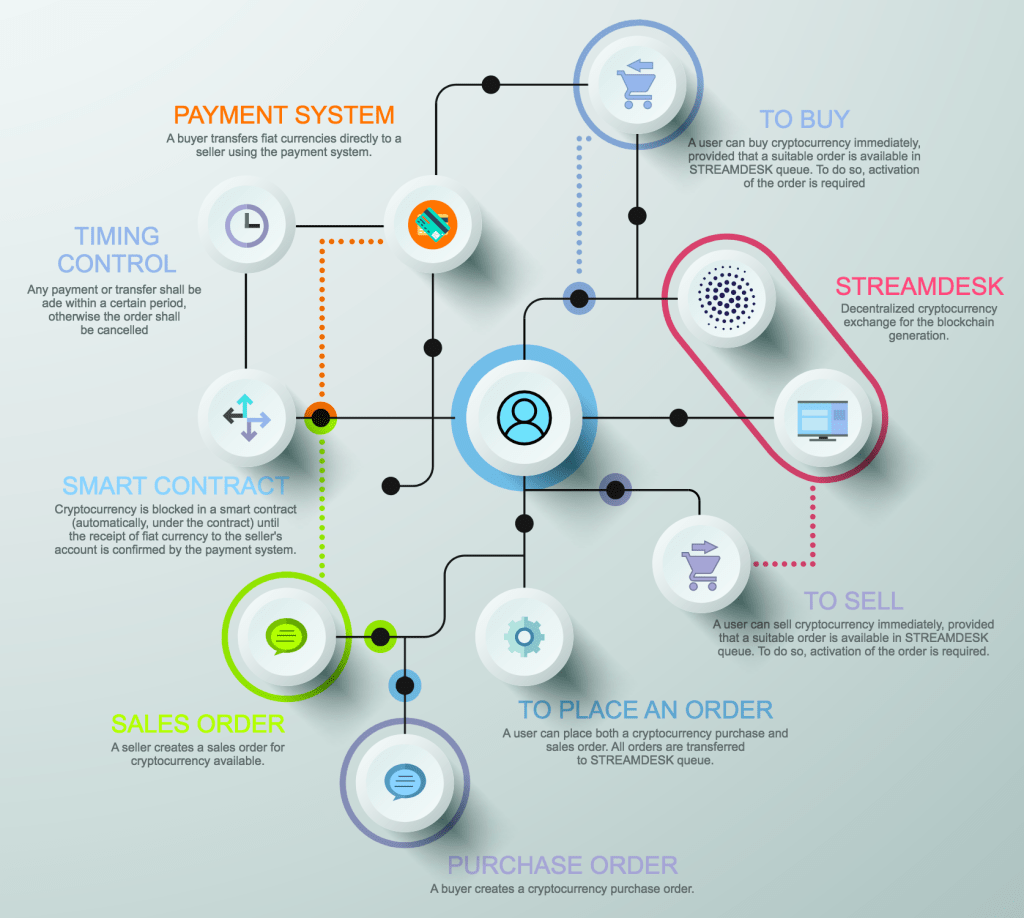 When a buy or sell request is created on StreamDesk, the user has to select a list of payment methods and enter his/her wallet address. If the user is not authorised, StreamDesk will show a registration form with the following parameters:
name
telephone
e-mail
agreement for personal data processing
Other users may then accept the request as a seller or buyer depending on the request type. The following fields must be filled out in the purchase request:
chosen payment method
wallet address
After the request is accepted, it gets a "Pending Confirmation" status and the seller receives a notification. The seller must login to StreamDesk and confirm the request, after which the status will be updated to "Pending Smart Contract Creation".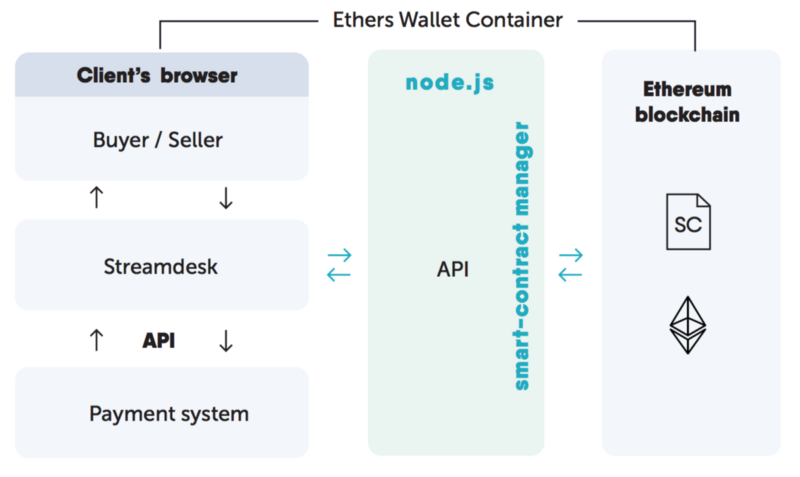 StreamDesk will then check the submitted parameters and availability of funds in the seller's account, and creates the smart contract through API written in nodeJS (a.k.a Smart Contract Manager).
The request status then gets updated to "Pending Payment" and the cryptocurrency is locked in the smart contract (automatically according to its terms and conditions) until it gets a "nudge" that the corresponding fiat money has been credited to the seller's account. The status is now "Pending Payment".
Thereafter, the buyer will receive a notice with a payment link. By default, the smart contract request expires after three hours. So, the buyer has to make payment within the smart contract's validity period. Depending on what the buyer has selected, payment can be made through Yandex.Money, PayPal or other services.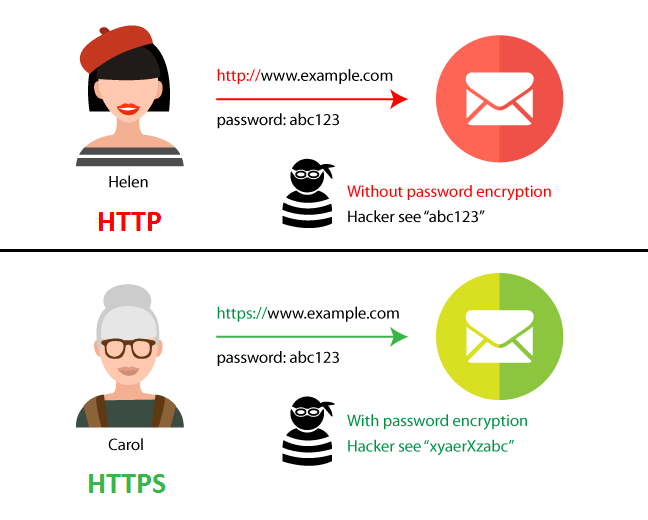 For security reasons, StreamDesk only works with payment services through HTTPS, which ensures secure communication over the Internet. The application will also request for permission to make a one-time payment to the seller's wallet. This payment authorisation is secured with the OAuth2 protocol.
If the payment is successful, StreamDesk will notify the smart contract through API and assigns the "Fulfilled" status to the request. The cryptocurrency is then unlocked from the smart contract and transferred to the buyer's account.
Sweet! How about the fees?
In most cases, there will be no fees in fiat money. The fees from traded сrурtосurrеnсу vary from 0 to 2%.
But… if you're a StreamDesk member, you get to enjoy some benefits: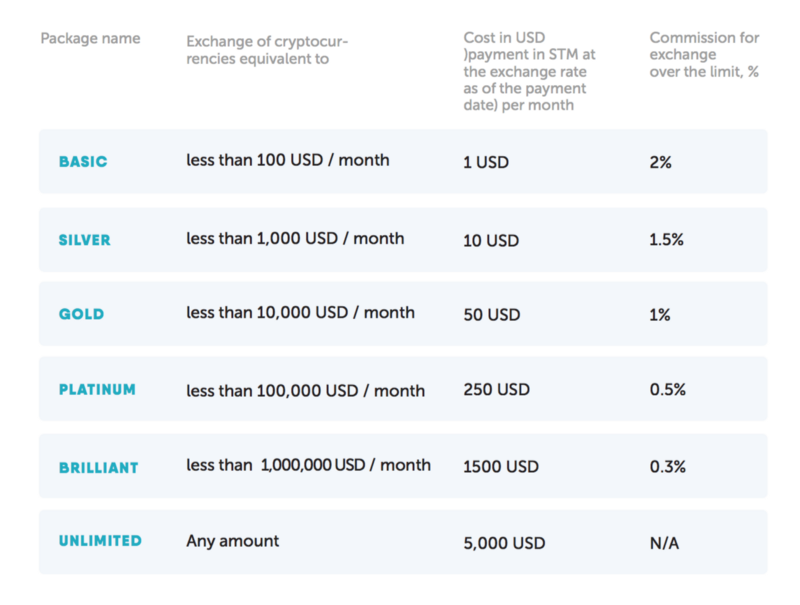 What They've Done to Facilitate This So Far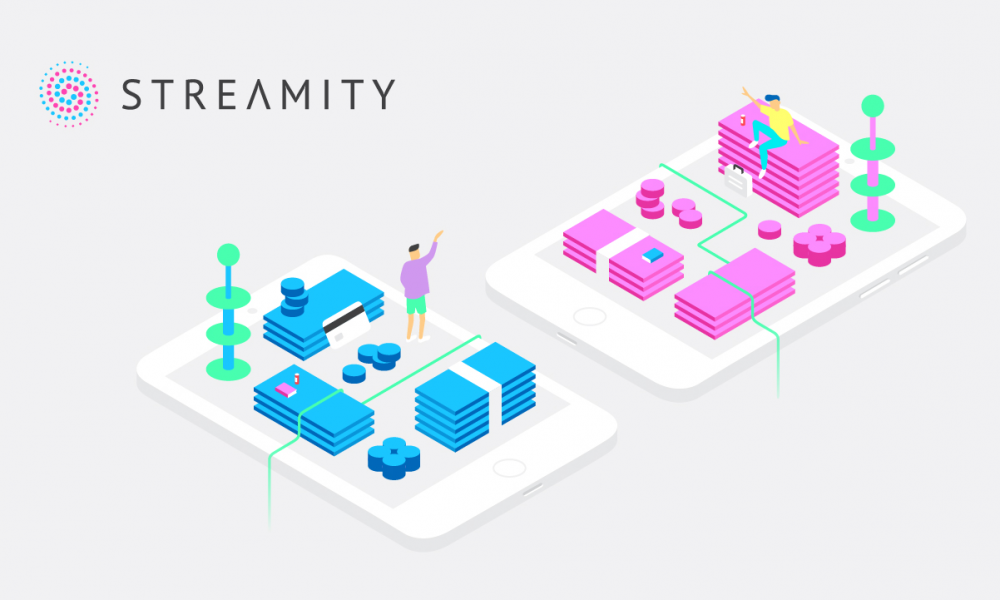 Streamity has been working on integration of StreamDesk with multiple payment systems. Currently, they're negotiating with QIWI, OkPay, AdvancedCash. Afterwards, they will negotiate with PayPal and Skrill, followed by VISA and MasterCard.
Since the pre-sale, they've beautified the website, improvised the whitepaper, and done quite a number of good webinars available at their YouTube.
Besides, they made friends with more partners:

Most importantly, they've launched the alpha version of StreamDesk. Have a go at it. You'll probably enjoy the beautiful, convenient and powerful exchange platform.
Okay! What's Next?
This is what Streamity plans to do after token sales depending on the funds raised:

Their roadmap is outlined here: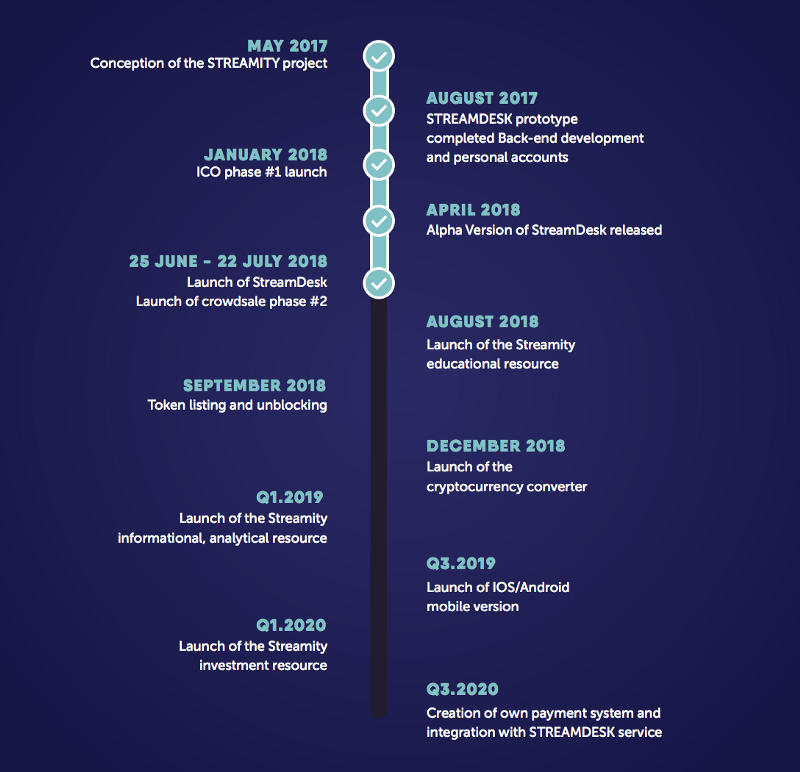 In a few more days, Streamity is having token sale phase #2 to raise funds for StreamDesk development. The cost of one token is priced at $0.20 (USD) excluding bоnusеs. The token price of ETH will be fixed an hour before the sale, based on currency rates provided by the Poloniex exchange. ETH to USD exchange rates will be updated every hour.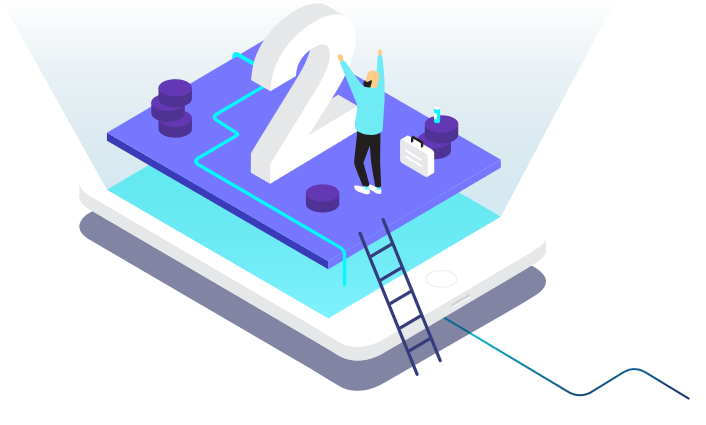 The investors, in return, receive Streamity token (STM), which constitutes the internal currency of the Streamity project. This means that payment for all project services will be made in STMs. They accept BTC, ETH, ETC, LTC, FIAT payment methods for their token sales and minimum investment is 0.1 ETH.
You can join earlier to enjoy more bonus:

Following the token sale phase #2, they will progressively launch Streamity educational, informational, analytical and investment resource starting August 2018. In this section, users can find up-to-date market information, comprehensive recommendations and expert forecasts for cryptocurrency investments. These include:
Market Review
Regularly updated information on types of cryptocurrencies and its wallets, how to protect crypto assets, current ICO information, and recommendations on token purchases.

Market
Imagine CoinMarketCap and more: Market capitalisation of cryptocurrencies, general information of companies, the scope of its business, the number of tokens, their algorithms, and its real-time prices on major exchanges.

ICO Schedule
Contains all necessary information to make ICO investment decisions: the ICO project's name, concept description, social website, development plan, bonus campaign, commencement and completion date, and expert recommendations.

News
Relevant information from crypto news portals and social media accounts from crypto companies and its developers, emphasising on important information while filtering out unnecessary data.

Ideas
Include recommendations for the purchase, sales of tokens, plus expert evaluation of ICO projects and its risks.

Knowledge Database
An assortment of information of blockchain technologies, cryptocurrencies, and investments in cryptocurrency markets. It's available free of charge and is regularly updated.

Streamity Training Center
A high performance educational portal regarding blockchain technology and cryptocurrencies. The teachers includes experts in financial and cryptocurrency markets, blockchain technology specialists, lawyers, marketing analysts, and authors who have numerous articles and videos on investment matters.
In December before the year 2018 ends, they will also add a new functionality to StreamDesk. If you want to exchange your cryptocurrency at fixed market rate, this is for you:
Crytocurrency Converter
The rates will be always bound to the major exchange markets and you can see the value of your cryptocurrency and its market cap. This means that the possibility of for-profit price manipulation won't exist. Cryptocurrency converter will ensure immediate and secure exchange of cryptocurrencies.
Three Reasons Why I ❤ Streamity
1. Partnerships and Involvement in the Wider Blockchain Community
These guys aren't just traditional financial folks expecting to come into crypto to take over, make some easy money, and screw everyone else over.
They're actually looking to integrate and collaborate with the blockchain community to help further crypto movement. Just look at the effort in building a one-stop knowledge hub for crypto resources. Most exchanges probably won't even bother anything else other than charging you transaction fees.
All information will be publicly available and free of charge. All content will be translated into different languages and it will be available for the community across the globe.
2. Tokenomics
The number of STMs issued is strictly limited to 180,000,000 tоkеns. As the STMs won't be issued after the token sales, this means if the demand goes up, price skyrockets.
If we compare this with Binance Coin (BNB), which is sitting at about 1.8 billion market capitalisation, STM has the potential to go at least 30x times given that they have almost the same total supply and similar purpose. And that's not even reaching half of the current BNB market cap.
The token exchange rate at ICO is priced at 1 STM = 0.2 USD excluding bоnusеs.
3. There Will Likely Be Strong Demand for STM
StreamDesk is a mass service, and the influx of new users will create a strong and steady demand for STM tokens. Moreover, the tokens will be openly traded on the major cryptocurrency exchange markets starting September this year, allowing users and investors to trade instantly.
The ability to perform economical conversion between cryptocurrency and fiat money through StreamDesk service makes it much more profitable than using other means and services. Besides, users can also write articles, conclusions, opinions and recommendations on projects within the one-stop knowledge hub for STM token rewards. Most of content will be created by the community for the community.
…but is StreamDesk really as solid as it looks?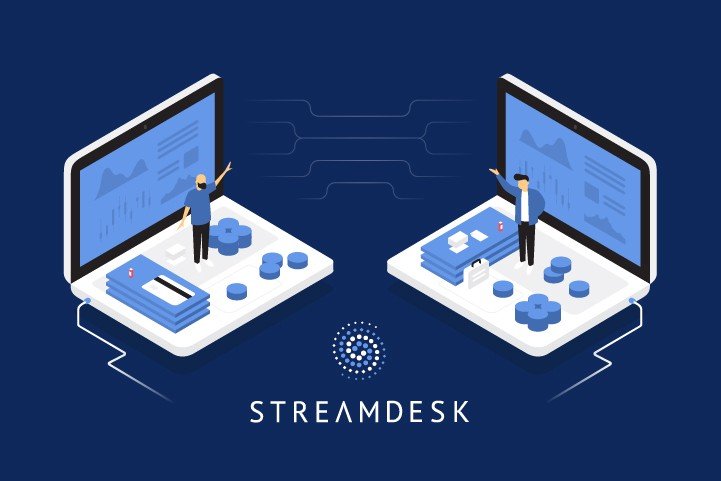 Having laid out the pros, it's now time to tear the project apart and feed you some FUD. As with any project, there are several risks associated to it and it wouldn't be fair to not share what some of those risks are.
Competition
Qvolta and Changelly are the closest competitors to StreamDesk that I can see however they both charge exorbitant fees and I couldn't find any mentioning of their technical setup unlike StreamDesk which is more transparent.
In addition, Changelly doesn't allow their users to sell cryptocurrency for fiat money. StreamDesk, on the other hand, is capable of doing two-way exchange — cryptocurrency for fiat and vice versa. Besides, Changelly allows you to trade cryptocurrency without registering at any exchange or needing verification. This is extremely dangerous as governments worldwide starts to bring regulations into the space to counter increasing AML concerns. At least StreamDesk requires KYC verification to ensure your bank doesn't reject your investment returns.
Qvolta is a new service created in 2017 and have raised its funds via an ICO. However, their platform is still "Coming Soon" even at the time of writing. There's not much information available at their website except for a typo on their roadmap that says "2108" instead of "2018". I wonder if they really meant that. Anyways, Qvolta only supports Bitcoin and Ethereum, and again their security technology is not transparent.
Many other major P2P exchanges doesn't offer what StreamDesk sets out to do and the real true barrier for these exchanges is the lack of regulatory compliance or transparency in their security assurance. They rely mainly on mutual trust.
However in the future, we may see more and more exchange platforms emerging, offering similar, if not, better features. But for now, as far as I'm concerned, StreamDesk takes the cake. The beautiful design and well-thought user interaction won me over. So, good for you, no FUD. Game on!
The Team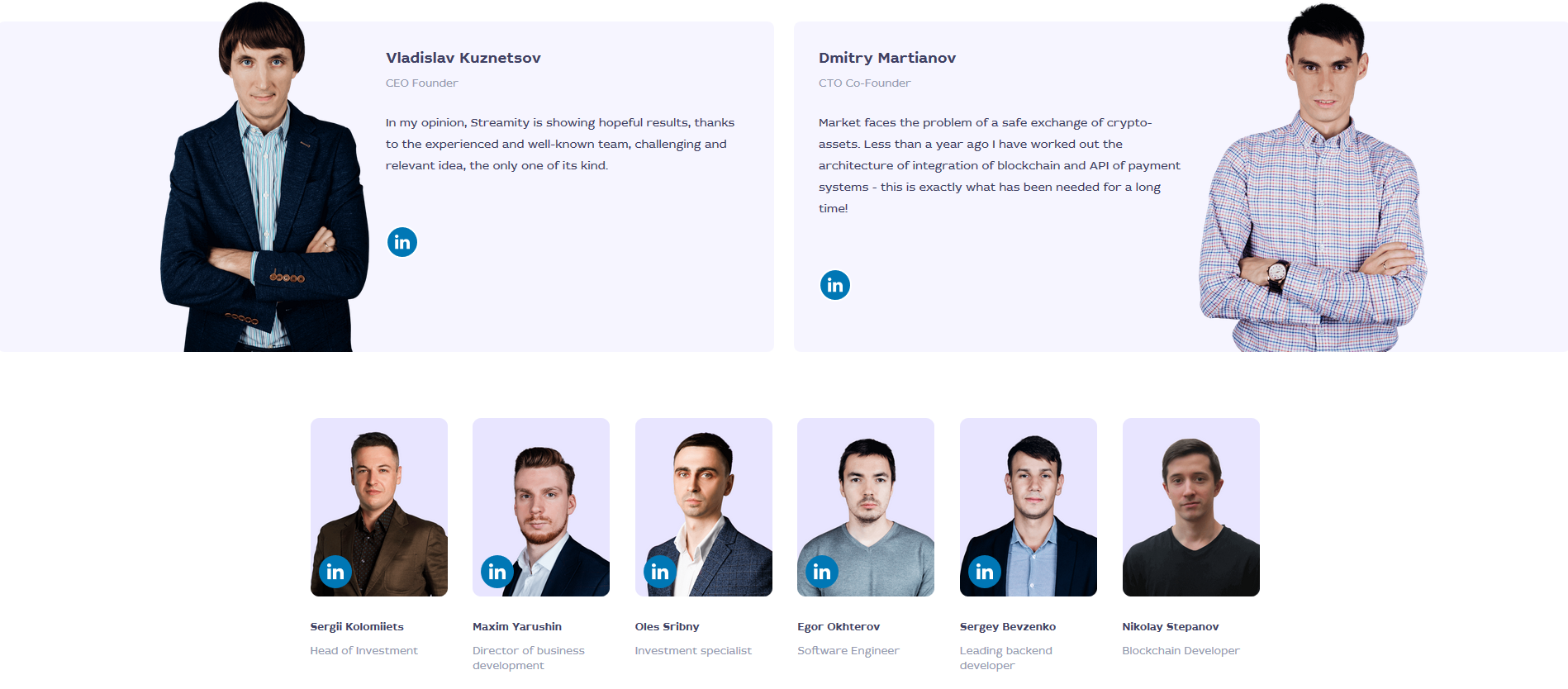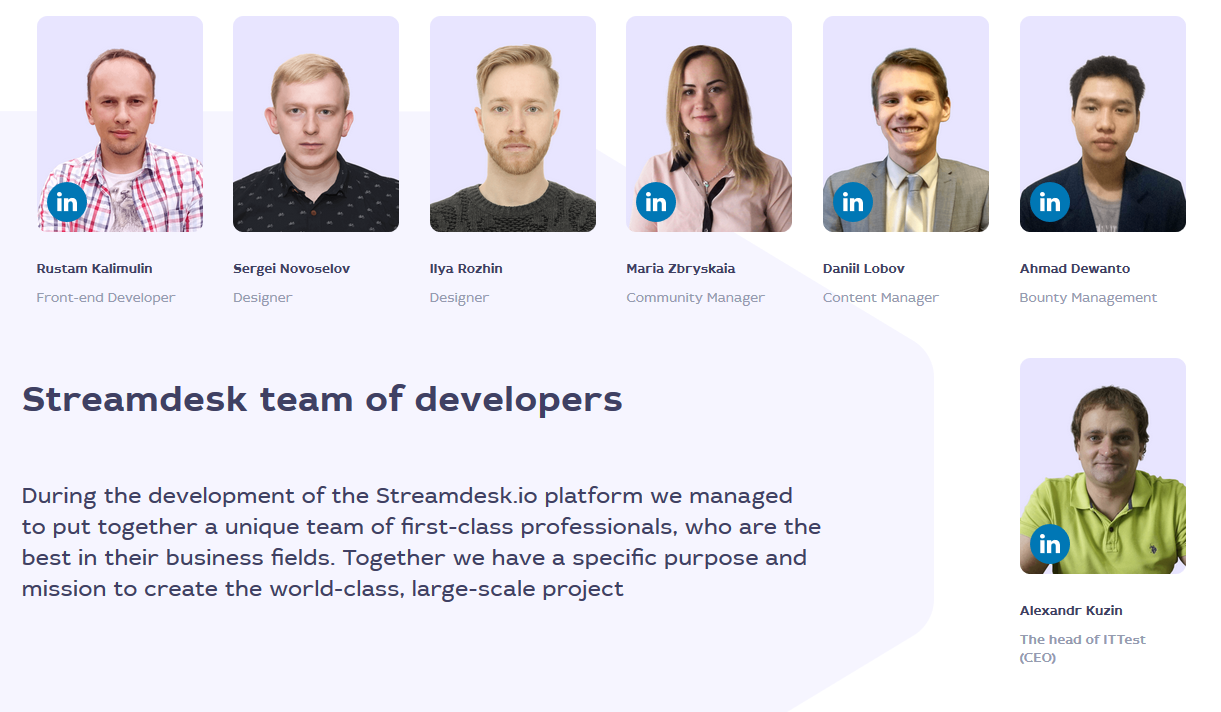 Vladislav, CEO and Founder, gathered a team of experts to fulfill his vision. He has more than 10 years of experience in stock market businesses and asset management. He is also a firm believer of the blockchain technology.
Dmitry, the CTO and Co-Founder, is a business owner, software engineer, and web developer with more than 8 years of experience. Not only does he manage each stage of the product development and the team, he executes complex technical tasks with the highest attention to quality in major projects such as Pegas Touristik and Nordwindairlines.
Overall, the team isn't small as Streamity continuously hire top talents after their pre-sale. Looks like everyone has a good job fit in the team with skills ranging from blockchain, software development to investment, business operations, marketing and design. They also have a solid team of advisors who can contribute to the areas of blockchain technology, economic, management, etc.
All in all
If Streamity manage to tackle what they set out to do by getting the first steps right and setting up StreamDesk so that it works well on different devices, it's likely they'll be able to attract the best investors and buyers to the exchange leading to a wider scale adoption as everyone else will want in on the best exchange too.

Lest not forget, the demand for cryptocurrency exchange tokens like BNB has always been increasingly high. I expect STM to have the same potential to grow in the next few years following their mobile launch and aggregation of news, analysis, and market data because that will bring convenience and value to most investors and buyers as these services can augment their decisions making.

So will it be the right P2P exchange platform for your needs? Try out their alpha version and let me know in the comments or you can reach me at https://bitcointalk.org/index.php?action=profile;u=1895068.
Company Website: https://streamity.org/
Product Website: https://streamdesk.io/
Alpha Version: https://alpha.streamdesk.io/
Whitepaper: https://streamity.org/uploads/docs/en/Whitepaper_Streamity_en.pdf
OnePager: https://streamity.org/uploads/docs/en/OnePage_Streamity_en.pdf
Facebook: https://www.facebook.com/streamity
Twitter: https://twitter.com/streamityorg
Telegram: https://t.me/streamityChat_en