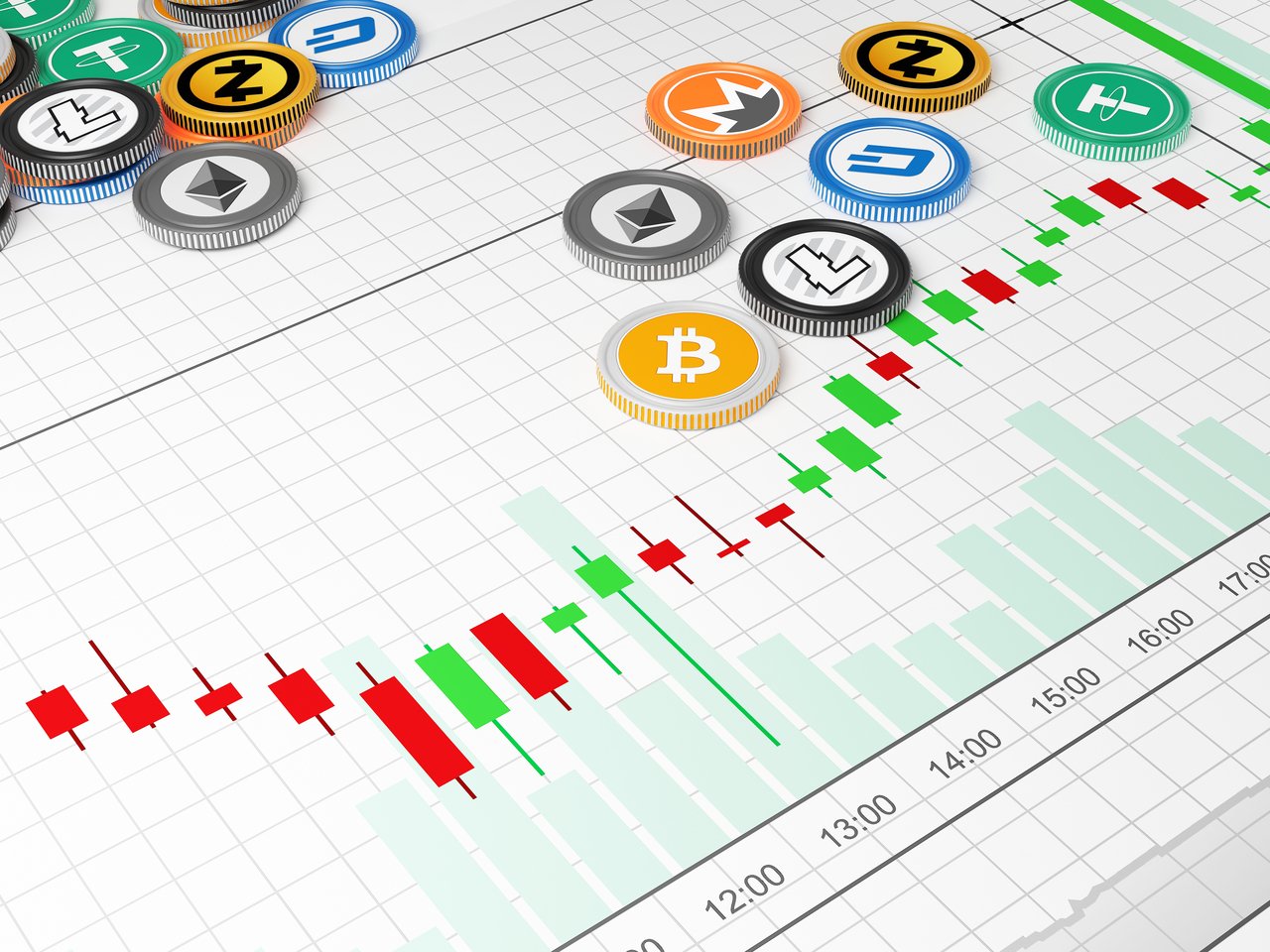 Introduction
Bloomberg estimated that cryptocurrency exchanges like Binance are bringing in more than $3 million per day in revenue. Considering that, at the time of writing, the trading volume of all cryptocurrency exchanges is about $10 billion, it's not surprising since they charge fees for users who sell, buy, and withdraw cryptocurrencies on their platform.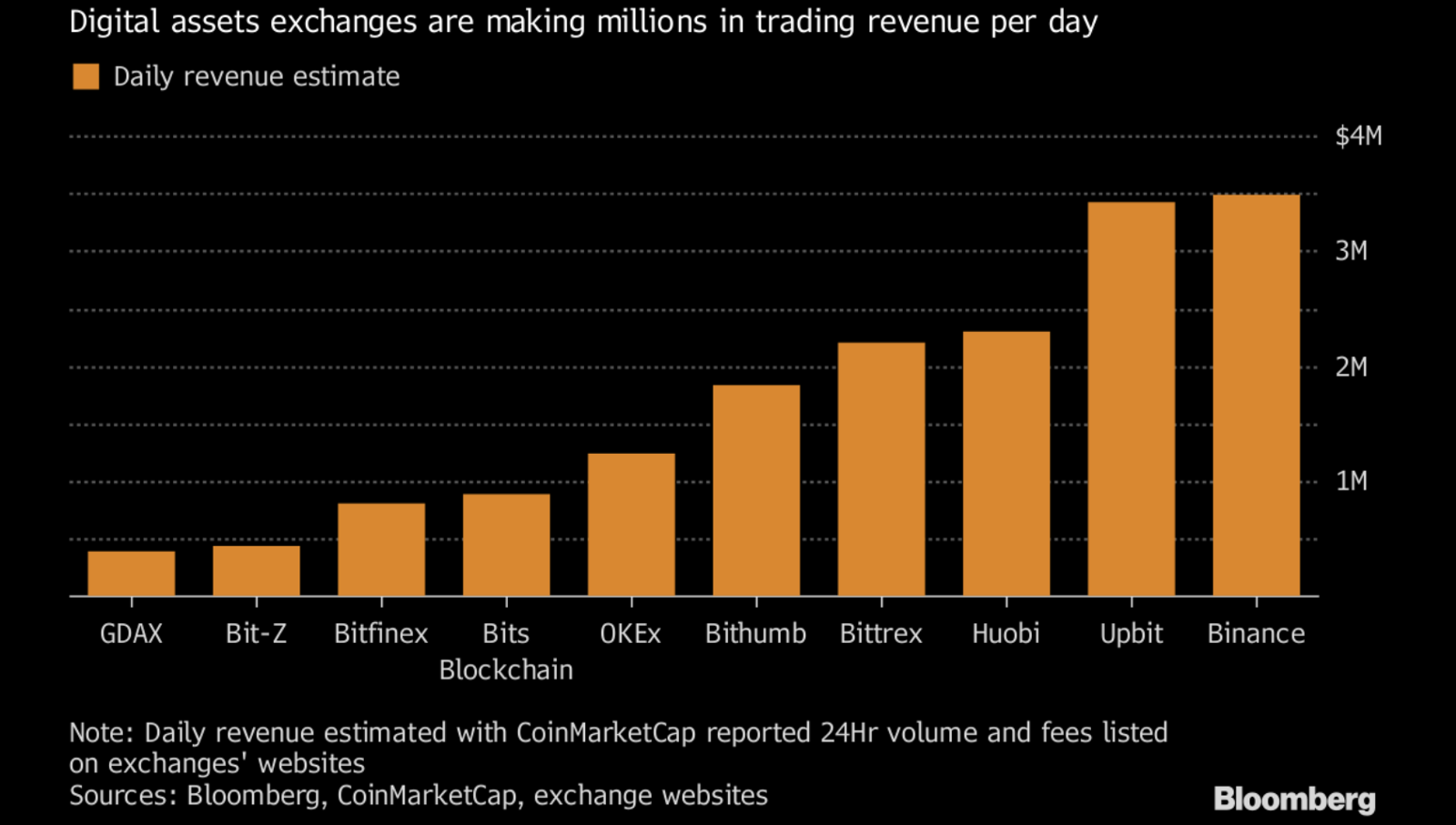 …but why certain exchanges are more profitable than others?
Tokyo-based Binance and Hong Kong-based OKEx are trading at over $1.5 billion daily. In terms of volume, these are followed by bitFlyer (Japan), Huobi (Singapore), Bitfinex (Hong Kong), Upbit (South Korea), and HitBTC (Hong Kong). It seems like Asian-based cryptocurrency exchanges are dominating the crypto trading industry globally.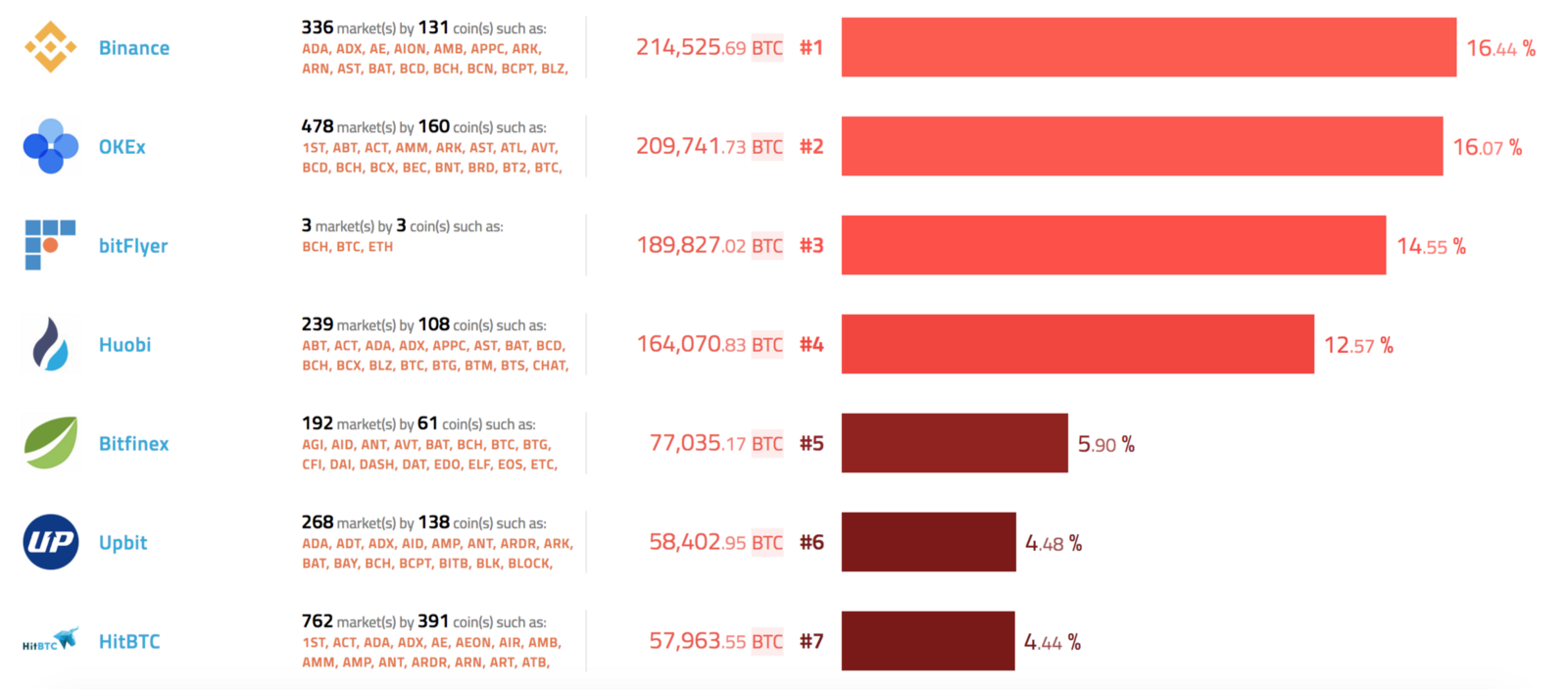 Over 50% of the world's daily crypto trading is done on Asian-based exchanges. So, if you're going to start an crypto exchange and still thinking where to headquarter the platform, pick one of the Asia countries. That's what Calfin Global Crypto Exchange or CGCX did — they picked Singapore.
What's so special about Singapore?
The great bull run of late 2017 made governments around the world shift their attention to take official stances on the cryptocurrency market.
In some countries, regulations have come in to change the way blockchain projects should operate; partly good and partly bad. But, here in Singapore, we enjoy all the benefits of a country that embraces cryptocurrencies, particularly exchanges — in a big way.
Singapore has taken an innovative stance on cryptocurrency — exchanges in general. As a ICO hub for many blockchain startups, the country's approach means that CGCX has everything it needs to grow and prosper.
… but why another exchange for trading crypto?
The simple answer is — the existing platforms just couldn't make it. Each of them has their pros and cons, and never perfect. Binance is great, but lacks fiat option and its token is only useful within its platform. OKEx is excellent, but only offers crypto trading like many others. Things are getting pretty boring, and decentralised exchange or DEX just couldn't cut it.
We need something exciting! But not something like Mt. Gox's disaster that left many losing their precious coins.
CGCX — Singapore's Insured Cryptocurrency Exchange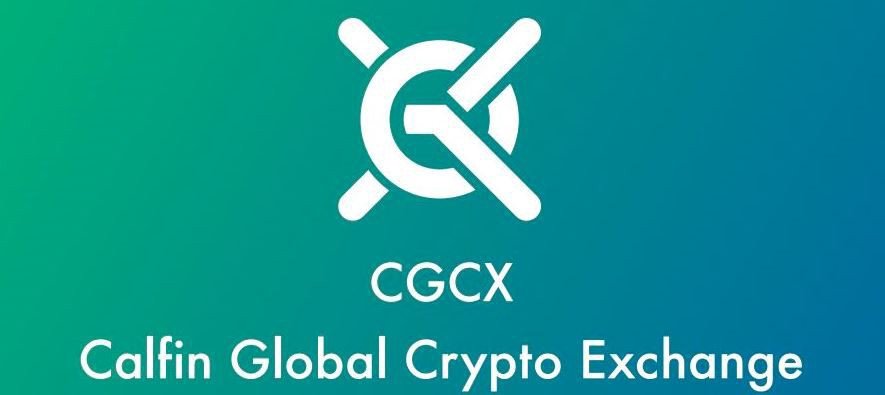 This is where CGCX innovates, bringing us a state of the art, highly sophisticated hybrid exchange platform that's different from most exchanges that offer only cryptocurrency trading.
CGCX is setting itself apart in the blockchain world by providing an all-in-one services that bring ultimate utility to its customers.
Their key applications include:
(1) Crypto Exchange
Unlike most conventional exchanges, CGCX offers order types such as Market, Market by Value, Limit, Hidden, Partial Hidden, Stop Market, Stop Limit, Reserve, Trailing Stop, Trailing Limit. They also support attributes like Time in Force (TIF), Immediate or Cancel (IOC), Good Till Cancelled, Fill or Kill / All or None, Good Till Time, Display Quantity (Hidden Order), Executable Quantity.
Besides, CGCX tokens can be used to pay transactions fee for the trades executed in the exchange and earn discounts up to 50% on the transaction fee. This discount is not available for others who do pay transaction fee with other currencies.
That's not all. A fully-populated, live and dynamic order book will be readily available across digital asset markets from day one of operation. CGCX ensures the highest level of liquidity so that entry and exit would never be an issue for traders in their exchange. Partnerships are also in the pipeline with leading crypto exchanges that will help increase synergy for the benefit of the community as a whole.
(2) Smart Contracts
CGCX platform includes smart contracts, involving trade finance and other agreements in an automatic, secure and transparent way. CGCX tokens benefit users by providing utility to pay for transactional charges, making escrow and settlements for Smart Contracts.
(3) ICO Platform
The ICO Voting allows ICO project team members to list their ICO on the platform. CGCX team will do the necessary KYC checks before adding the ICO into the voting pool. Users can then leverage the information provided to determine whether they believe in the project.
Every month, CGCX will issue the pool of ICOs where users can participate. The coin that receives the most votes will earn a place to list on the CGCX exchange, subject to final review by CGCX.
Users in the CGCX platform can then vote for multiple tokens listing using their CGCX tokens. 50% of tokens received in the voting fee are used for insurance costs to build further insurance protections against cyber attacks.
(4) Merchant Solutions
User can get various goods and services from merchant partners at a discounted rate while paying with the CGCX token. Merchants would be offered lower transaction fee when they accept CGCX tokens as mode of payments.
Apart from that, CGCX also provides payment system that helps merchants to accept crypto currencies as a mode of payments in their PoS systems. If you're having an online eCommerce shop, you can integrate with their commerce plugin or via API. By doing so, you'll have the ability for multi-currency conversion, integrated exchange rates, KYC, reports & analytics.
CGCX Token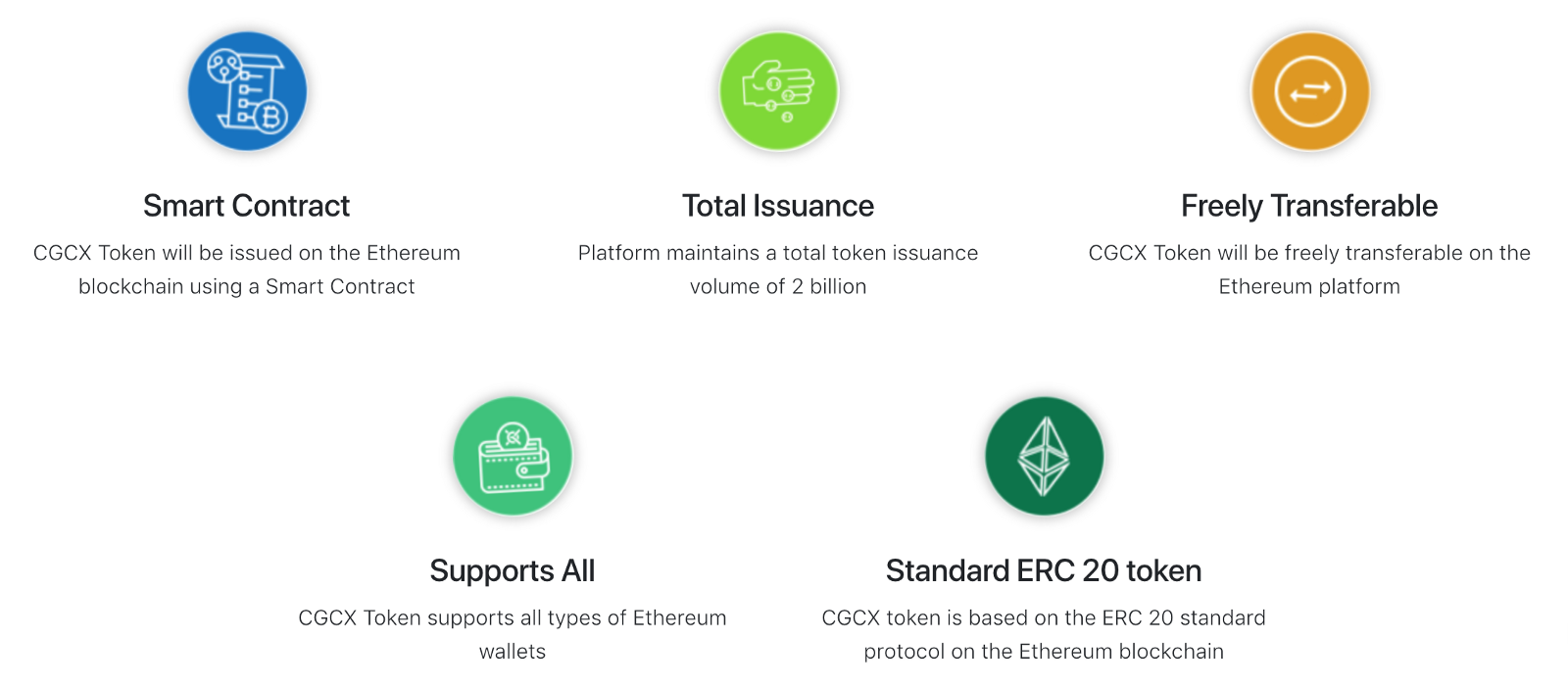 Sale Details
Pre Sale Dates: 1 May 2018–25 May 2018
Main Sale Dates: 1 June 2018–30 June 2018
Token: CGX
Type: ERC20
Price : 1 ETH = 8,500 CGX
Soft cap : 5,000,000 USD
Hard cap : 1,000,000,000 CGX
Tokens for sale : 1,000,000,000
…so in summary
CGCX offers
Transferability — CGCX token holders will have free transfer options for their crypto investments
Multi-wallet support — CGCX token supports different models of Ethereum wallets
Ethereum-based — CGCX provides a secure and seamless payment settlement through the ERC20 Smart Contract
Highly liquid order book
Discounts for CGCX users who transact using the CGCX token
Low transaction fees with attributes to the automated payments and reduced multiple transaction charges
Voting rights for CGCX token holders who get to decide on the ICO listing
Security and transparency of the transactions is assured under the CGCX platform
For more information, visit their respective channels:
Website : https://www.cgcx.io/
Whitepaper : https://www.cgcx.io/wp-content/uploads/2018/05/Whitepaper.pdf
Facebook : https://www.facebook.com/CGCXofficial/
Twitter : https://twitter.com/CGCXofficial
Telegram : https://t.me/cgcxofficial


Join me at bitcointalk forum: https://bitcointalk.org/index.php?action=profile;u=1895068