AVA is an open-source decentralized platform that is being used for the launching of highly decentralized applications, interoperable blockchains, and financial primitives. With AVA, financial markets are being democratized and all the blockchain platforms are bridged together into one single interoperable ecosystem. With the use of arbitrarily complex rulesets, it is possible for users to build their own custom blockchains or digitize any assets.
What can be done with AVA?
• With AVA, users can launch customized blockchains of both private and public
• Digital assets can be created and traded with AVA
• With AVA, users can comfortably deploy blockchains that fit their own specific application needs.
• Users can also build their own VM and dictate the exact operation of the blockchain
• AVA also gives room for the launching of smart assets, or digital representations of real-world assets that do not disobey the trading restrictions covenants.
• Scalable smart contracts and falls can be built with AVA
By fully making use of the AVA engine, developers can actually launch smart contracts that can be confirmed in a second, and scale to thousands or millions of validators in a manner that is far beyond that of any platform available today.
Key Features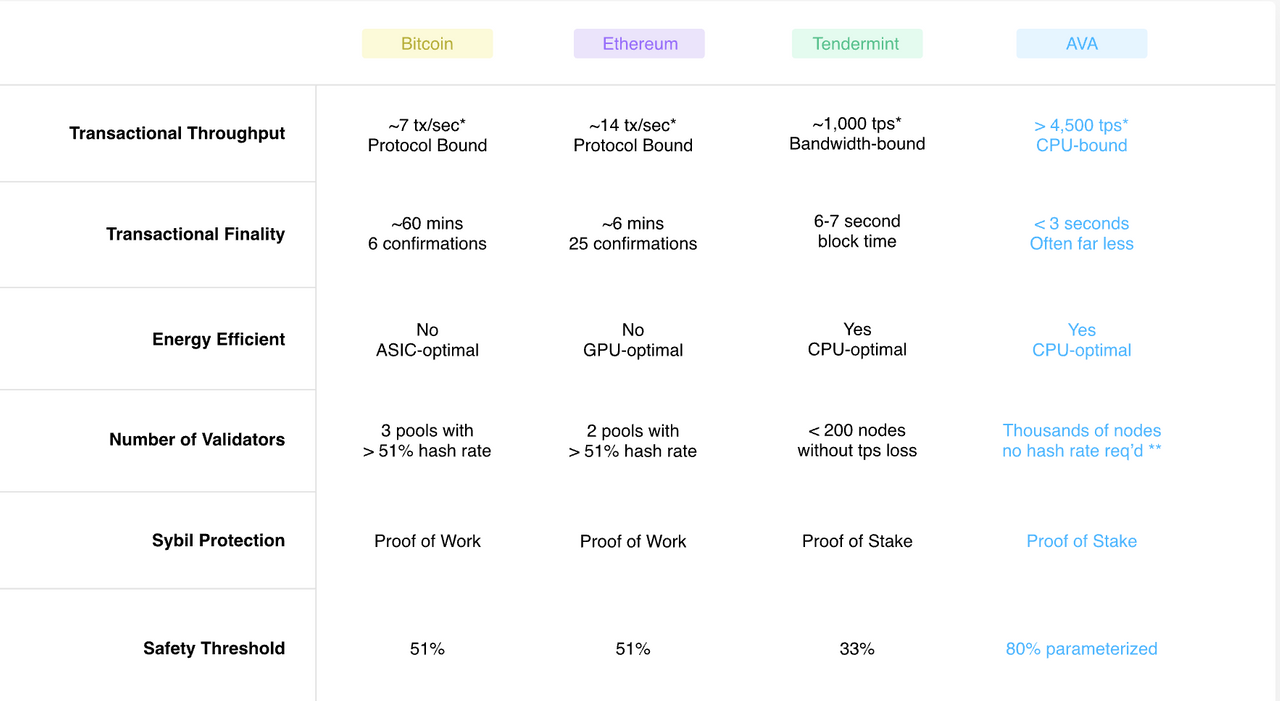 High performance
AVA is powered by the avalanche protocol, it finalizes various transactions in about a second and can solve thousands per second. This ensures that high volume peer to peer payments and asset transfers a reality.
Scalable and Secure
The entire platform can easily accommodate thousands and millions of participants. The while protocol is green and sustainable, and there is no reason to mine. It is also a huge probability that you already have the hardware to join the network.
Flexible and customizable
On the AVA, each blockchain that is being launched can define its own core validator sets and logic. This practically means, privacy, and compliance by default.
Benefits of AVA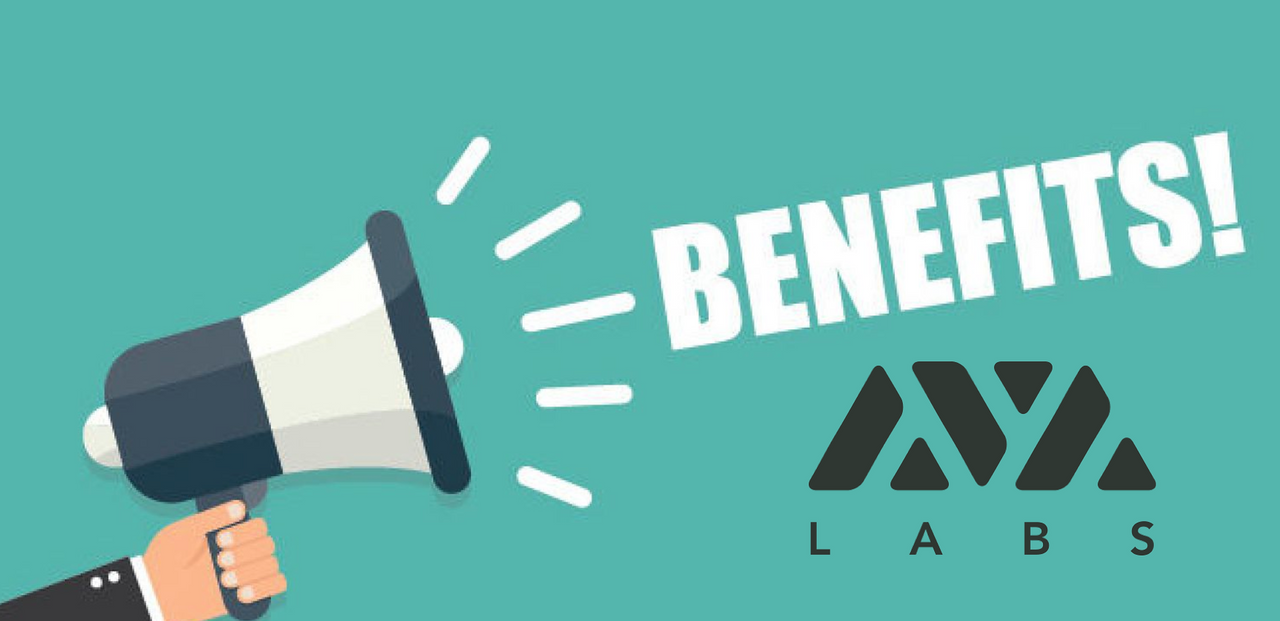 The AVA platform ensures the deployment of new blockchain with its own set of virtual machines, scripting languages, validator sets, legal compliance rules, and so on. AVA also supports existing dapps that are written in solidity, with very high performance, and with very quick finality.
• Smart Assets and Contracts
There are generally powerful processes that autonomously interact with various other assets entirely based on internal business logic. These processes can monitor and automatically react to changes in specific networks
• Subnets
With just a few steps, one can provide a new public, private permissioned or permissionless DLTs (blockchains), called subnets, and they do not disobey specific rules, riders, and covenants.
• Composable and Flexible VMs
The concept of AVA virtual machines is being introduced in order to allow developers to launch blockchains easily with a wide variety of application-specific features.
WrapUP

AVA was built with serving financial markets in mind. It has native support for easily creating and trading digital smart assets with complex custom rulesets that define how the asset is handled and traded. The assets could represent financial instruments such as equities, bonds, debt, fractionalized real estate, or anything else.
Website: https://www.avalabs.org
Twitter: https://twitter.com/avalabsofficial
Telegram: https://t.me/avacoin_official
Reddit: https://www.reddit.com/r/ava/
Discord: https://discord.com/invite/Ja3CSs7
Medium: https://medium.com/@avalabs
Facebook: https://www.facebook.com/AvaLabsOfficial
Youtube: https://www.youtube.com/c/AVAofficial
Linkedin: https://www.linkedin.com/company/avalabs/
Documentation: https://docs.ava.network/v1.0/en/quickstart/ava-getting-started/