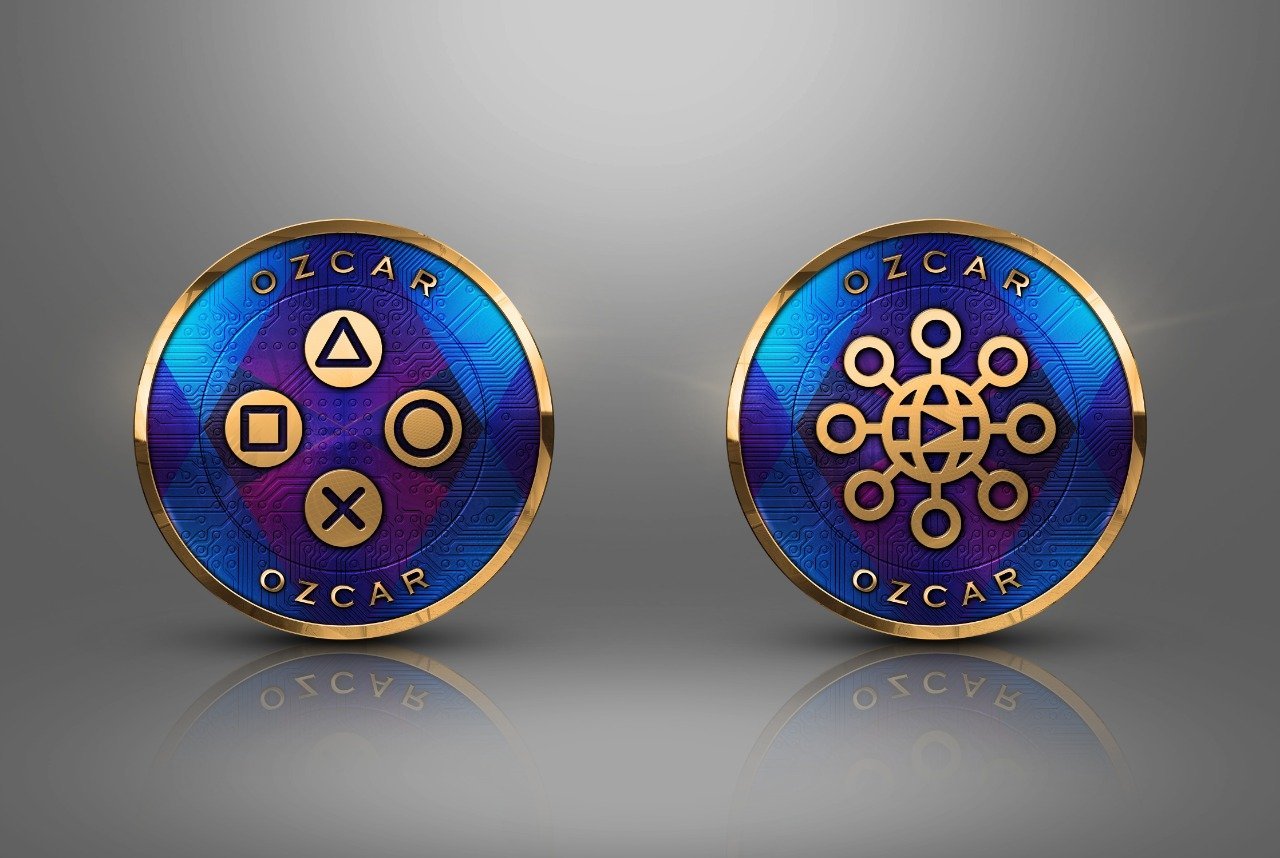 Ozcar is giving its users and content creators the ability to monetize their content with the help of blockchain technology. Ozcar is basically a decentralized social networking platform that operates by making sure its users' privacy and satisfaction are the top priorities. Ozcar is more like an innovative approach built for an independent and transparent method of ownership of data for its users, freedom of speech reward for adverts. Ozcar is actually the first get paid for the creation of content and sharing ecosystem that makes use of OCR token payments for its reward system.
Ozcar is practically a social media network that operates based on blockchain technology and that can effectively support social interaction, organic growth, monetization of opportunities, and community development with OCR reward system. Some main factors which increase user's involvement in any ecosystem or cryptocurrency include low fee, discounts and fair economic system reflecting reward and general appreciation on the participation of each user. After all of these points have been considered, Ozcar begins to offer rewards on the contributions gotten from unlimited users together with some advanced features, that is, wallet, application, messenger, boost, tipping gifts, voting, channels, groups, images, email updates, videos, and so on.
Ozcar Application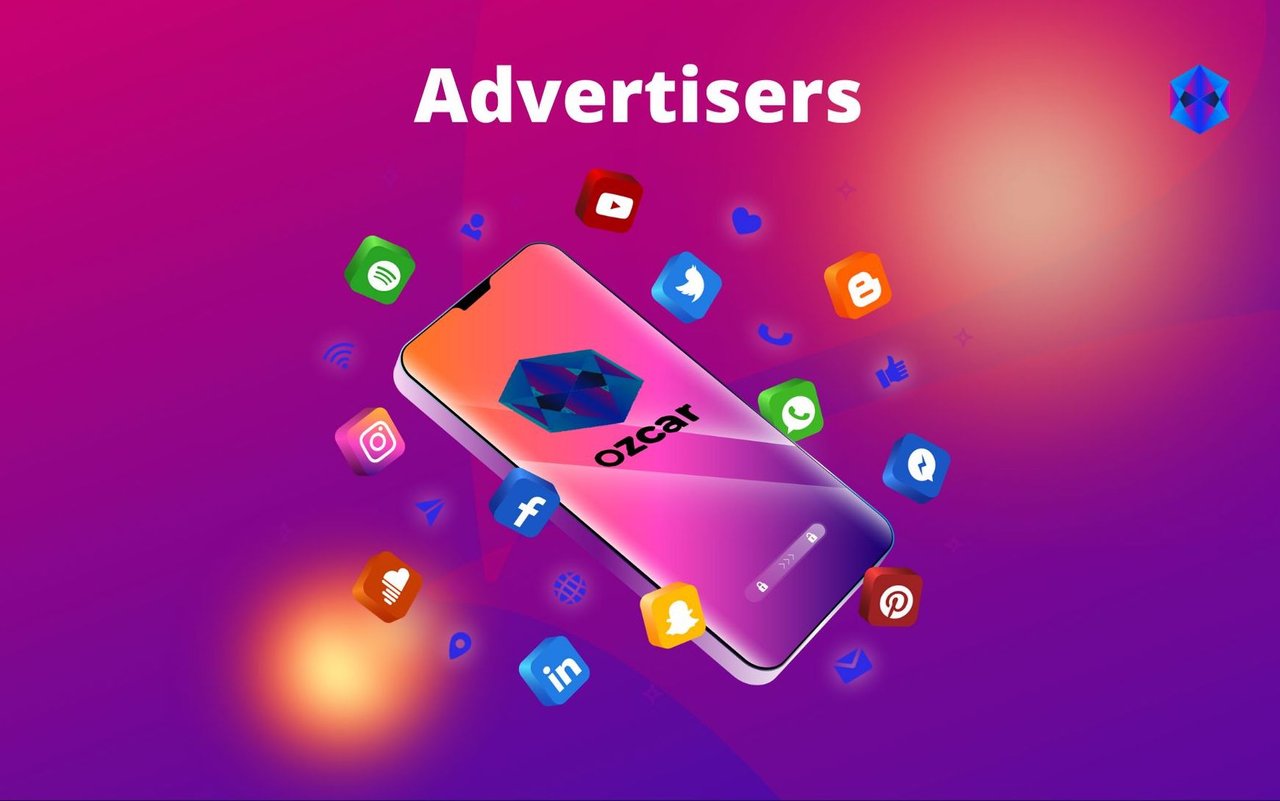 The Ozcar application works based on a decentralized social media network supporting artists, influencers, filmmakers, and creators of content for their unique content created and also rewarding these users for their overall engagement and contribution. Ozcar application is also equipped with some other advanced features like voting, chatting, picture posting, and status posting along with other search tools. With the help of regular notifications, users can now be updated about each and every new move of the content makers that can actually be customized and personalized for the settings. At Ozcar, every team member is being treated as an ambassador of the Ozcar platform, and with that, the bee members joining Ozcar can become a way to earn OCR tokens for them.
Ozcar Exchange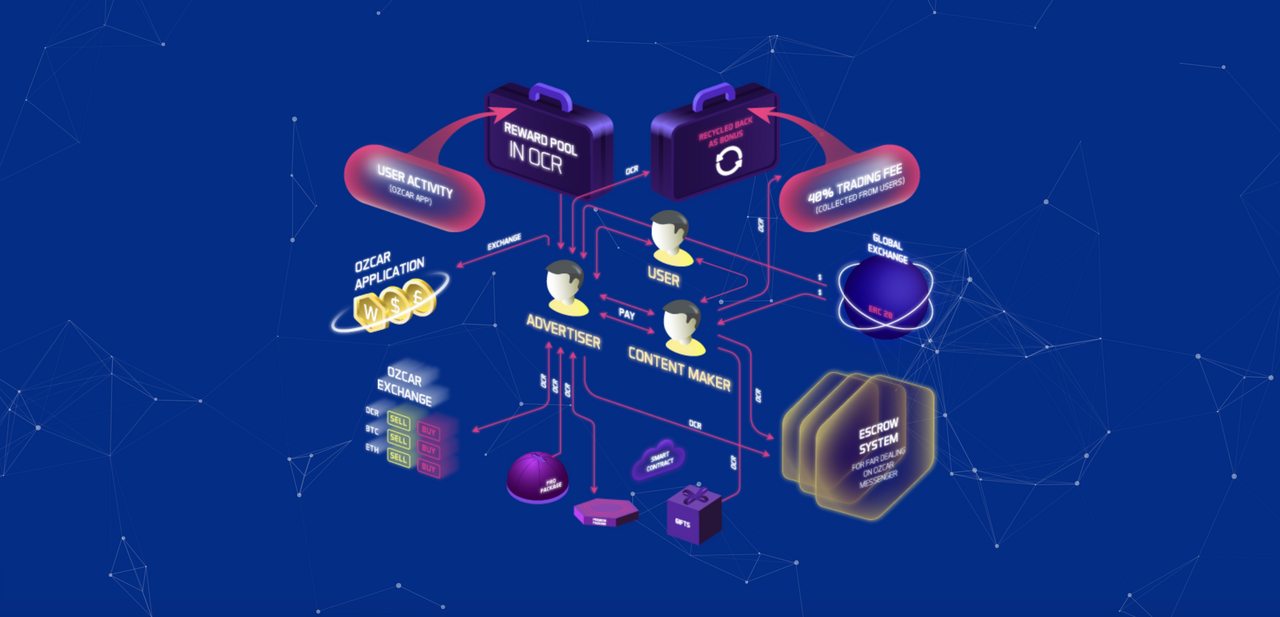 Ozcar users can buy, sell, and exchange OCR tokens together with various other assets with confidence. Trading is being made secured with the advance features and multilingual supports.
Features
• The platform is easy to use
• Trade is secured with the Escrow system
• Low fee with a discount on OCR holding
• Multiple digital assets support
• Tipping, invitation and user activity awards
• 24/7 efficient customer support services
OCR Tokens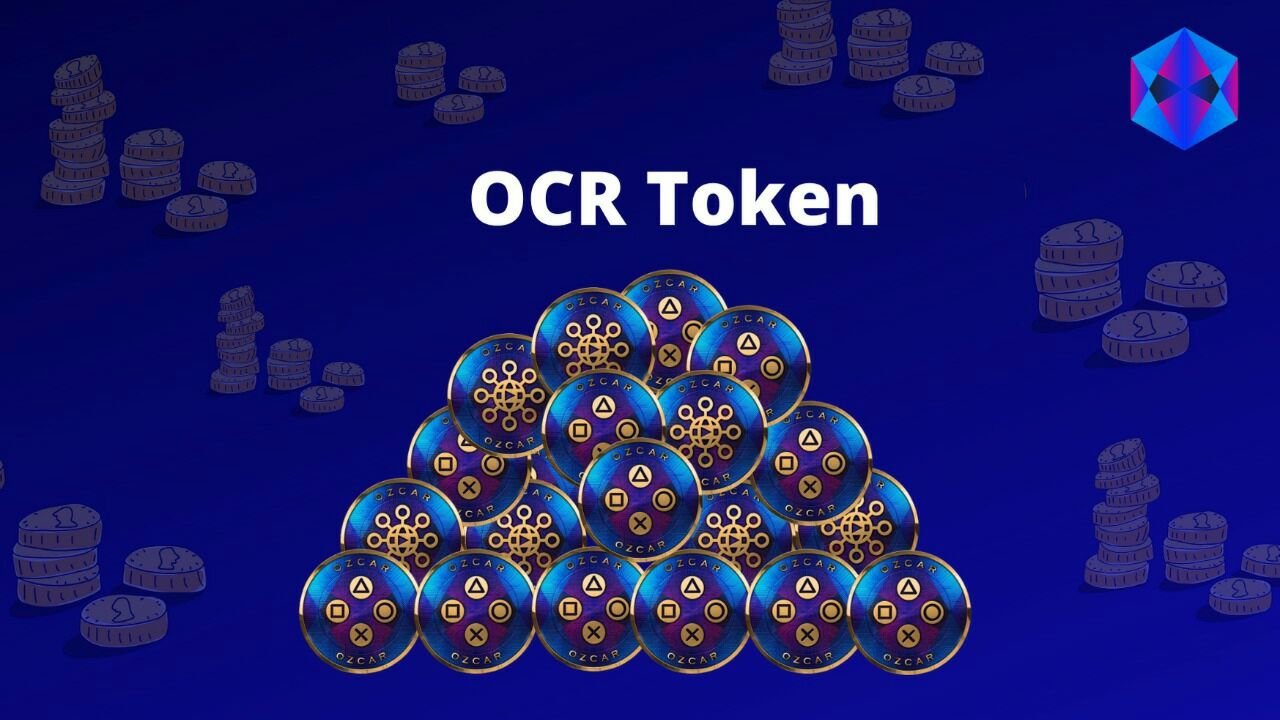 OCR is an ERC-20 token that is compatible and is developed by making use of the latest pragmatic version 0.5.12. The OCR token can be used on the Ozcar platform to make payments for transaction fees and content creators together with rewarding users based on their engagement and their activities.
Ozcar Vision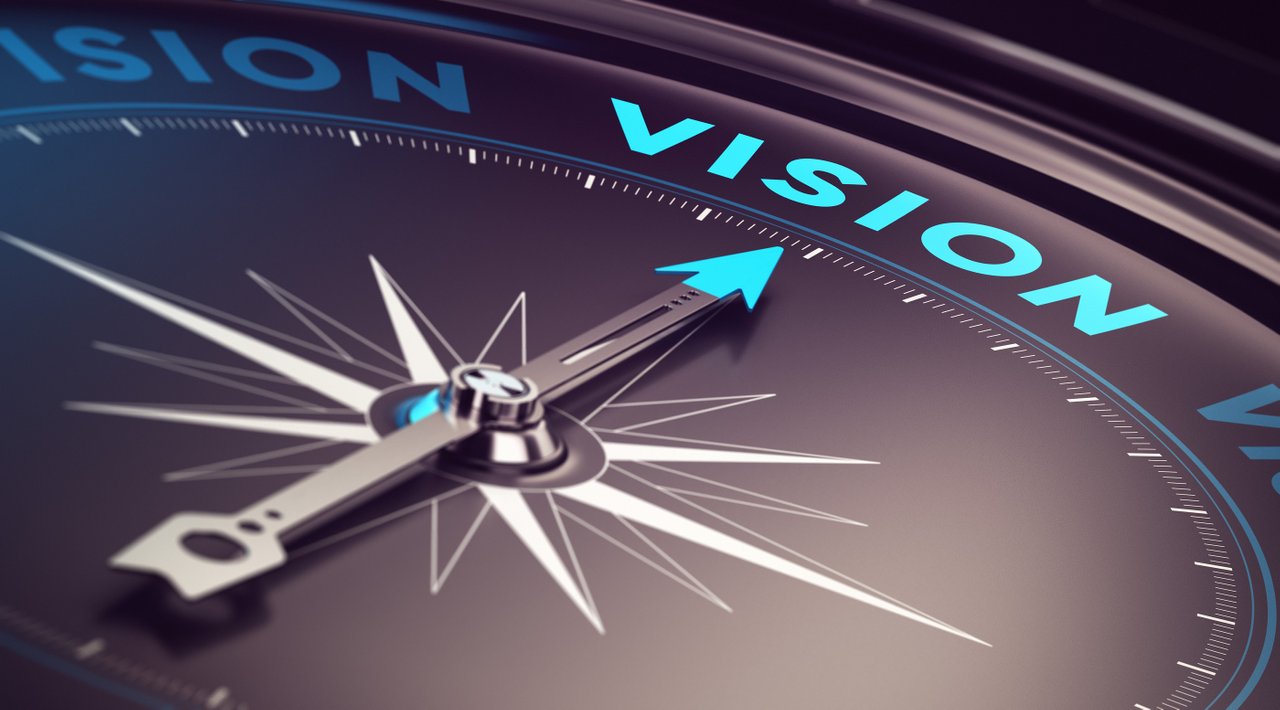 The vision of the Ozcar team is to become a leading social networking platform suitable for content makers, artists, marketers, active users, advertisers, and influencers. With the aid of blockchain technology and tokenized economy, Ozcar aims to eliminate the involvement of third parties and centralized authorities which will result in a low service and transaction fee.
Conclusion
All in all, Ozcar has a brilliant idea of content monetization. With help of blockchain technology a lot of exciting improvements can be achieved such as transparency, higher security and user satisfaction. Furthermore, content creators would finally get rewarded for their duties with valued OCR tokens. Additional features like OZCAR Exchange are adding more attractiveness to the whole project in general. If you would like to dive deeper, here are some useful links:
Website: https://www.ozcar.io
Whitepaper: https://www.ozcar.io/ozcarwp.pdf
Twitter: https://mobile.twitter.com/ozcar_official
Facebook: https://www.facebook.com/Ozcar-113684230075251/
Reddit: https://www.reddit.com/r/Ozcar/
Telegram: https://t.me/ozcar_official
Quora: https://www.quora.com/profile/Ozcar-1
Youtube: https://www.youtube.com/channel/UC0hyjjZti4jFCfFi1fat0_w
Instagram: https://www.instagram.com/ozcar_official/
Pinterest: https://in.pinterest.com/ozcar_official/
Author:
Bitcointalk: cribusen
Telegram: @nik95rnd