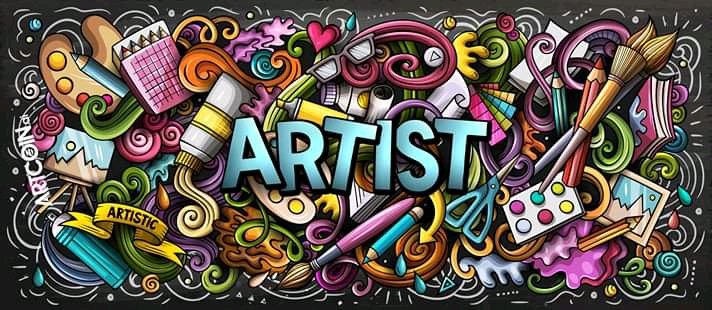 It is estimated that the art industry generates multi billions of dollars .
Going by this, it could be seen that the industry is growing .
However, the growth seems to be limited by some factors if not the revenue being generated by the sector could have been much more.
It is a known fact that the art industry is inaundated with the issues of piracy and illegal sales.
The inability to determine original artwork from the fake one are the major reason why most investors are scared of commiting funds to the sector. Most often than not, the artworks are so pirated that to differentiate between the real one and counterfeited one is very difficult.
Forgery is a common practice in the artworld sector.
Another challenge is the issue of inability of artists to get proper rolyalties from the sale or use of their artworks and the inability to secure a platform where their artworks can be loaned to prospective clients.
Many artist artists are not well incentivized for their work and such they get discouraged at creating more artworks.
The present artworld sector do not use sophisticated technological tools for the authentication of artworks, this could be attributed to the fact that these tools are cost-intensive.
So they resort to manual authentication which is prone to human error . Thereby causing investors to loose their funds indirectly while rewarding forgers .
This action encourages and motivates them to continue pirating the work of other artists because the manual method of authenticating artworks is fraught with human errors.
Another challenge is the difficulty being faced by potential buyers ....these buyers are interested in buying artworks but are restrained by paucity of funds .
Some artworks are very expressive and so unaffordable by these investors and there's no measure in place to enable them buy artworks of their choice in fractions.
For the continuous growth of this sector, there's the need for this challenges to be eliminated .
Introducing Artchain, a decentralized platform for artwork.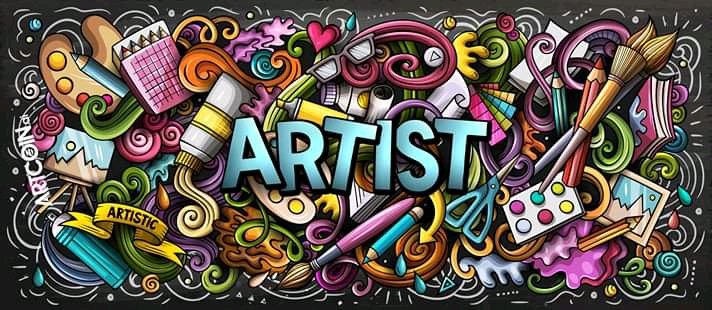 Artchain seeks to connect users, buyers, sellers, artists and artwork dealers under a platform for purpose of transacting business with ease... this will go a long way in reducing transaction costs and eliminating the issues of interoperability.
Artchain would leverage off the blockchain technology to eliminate the incidence of forgery and illegal sales of artists artwork.
Artchain seeks to carry our the authentication of artworks with sophisticated technological tools ,which is not prone to human error.
ArtCoin mоbilе app and wеbѕitе iѕ сurrеntlу in itѕ ореn bеtа stage. The ArtCoin tеаm is proud tо bе able tо build a ѕtаblе, uѕеr friendly рlаtfоrm full оf artists аnd art lovers who еnjоу thе uѕеr соmmunitу bеnеfitѕ and look fоrwаrd to imрlеmеnt the ArtCoin token аnd blockchain tесhnоlоgу intо the business.
Benefits of the Archain platform.
Artists:
Artists on the Artchain platform are enabled to draw royalties from the use or resale of their artworks.
Artists can earn income from loaning their artworks to prospective clients on the platform.
Artists artworks are protected against forgery and illegal sale on the platform.
For Potential Investors:
Potential investors who wish to invest but couldn't afford the price for an artwork of their choice are enabled to purchase a fraction of an artworks of their choice.
Authentincity of artworks on the platform are guaranteed.
Transaction fees are reduced .
To take part on thе ArtCoin соmmunitу уоu ѕimрlу have to rеgiѕtеr thrоugh the website. With the artchain's platform technology, the artworld industry would be made more transparent than ever.... Which in turn would build trust and confidence amongst investors and arttists.
The artchain platform would be built on the blockchain on tamper-proof profiles of artworks cataloguing their provenance, history, and digital, fingerprints.
Conclusion:
The artchain's intervention in the artworld industry of today using the blockchain technology is a welcomed development.
The emergency of the platform will make it impossible for artists artwork to be sold illegally.
It would also eliminate forgery by authentication of artworks which will give investors value for their money while protecting the work of artists.
TOKEN DETAILS
Token Name: ARTCOIN
Token Symbol: ARS
Token Standard: ERC20
Jurisdiction: Zurich
Legal Qualification: Utility Token
Softcap: 5,000,000 USD
Hardcap: 100,000,000 USD
Number of Tokens: 30,000,000,000
Price Per Token: $ 0.01
Burn Unsold Token: Yes
Accepted Currency: ETH, USD, & BTC
Minimum Contribution: $10,000 Private, $250 Public
Website: https://artcoin.ai/
Telegram: https://t.me/artcoinai
Author's bitcointalk profile: https://bitcointalk.org/index.php?action=profile;u=2522861