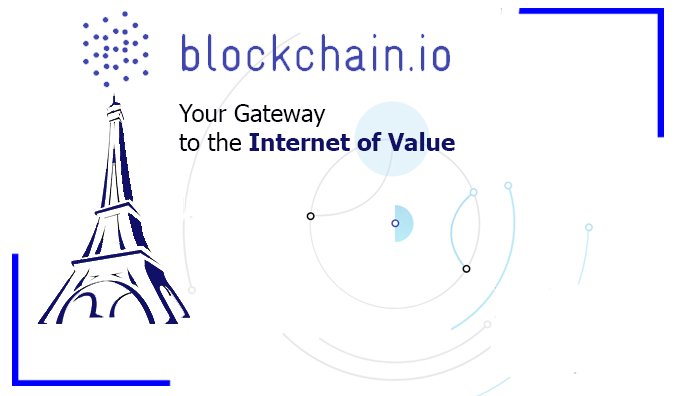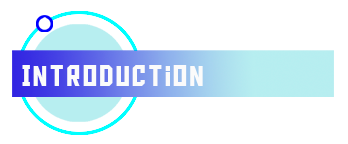 The cryptocurrencies and blockchain technology emerged with established rules and parameters that determine its operation. This registration technology, composed of a set of codes on which all its operation is based, is open and free, so that any developer can see it, inspect it and use it without major inconveniences.
Since the beginning of cryptocurrencies, starting with bitcoin and with the passage of time, investors, entrepreneurs, consumers, institutions and even governments, have been interested in blockchain technology, and it is not seen simply as a fashionable subject, it is seen as a firm and continuous change towards the future, where the management of personal, institutional and state finances will become easier, faster and more transparent.
The application of Blockchain technology with the handling of cryptocurrencies is convenient for a company because it allows greater efficiency and speed in all types of transactions. It has been seen how its use has generated an important change in conventional business practices such as finance, commerce, manufacturing, and that can already be seen as an alternative of transfer of value and information between different organizations and governments.
The growth of cryptocurrencies has generated the exchange business. Despite the inherent advantages of block chains, the platforms that are used to exchange cryptocurrencies are increasingly being attacked by scammers who are constantly trying to hinder processes and enter accounts to steal cryptocurrencies from users. Many platforms are experiencing discontinuity in the electricity service due to the high volatility, which is generated the suspension of the exchange service and therefore losses to the merchants and investors, others in turn, breach the laws and regulations of cryptographic exchanges and they avoid queries from users, and that is where the merchant feels a great insecurity and fears for the loss of all their capital.
Specifically, the European government is demonstrating its interest in the revolution of the blockchain and Bitcoin, however, there is a regulatory structure that makes it difficult to purchase cryptocurrencies within certain regions, in addition to the lack of good infrastructure. This has resulted in a common concern among its members, who are constantly consulting with crypto entrepreneurs to better understand the market, better understand the problems that arise in order to understand its scope and take advantage of it.

Let's talk about Blockchain.io
It is a European exchange within the website that supports all Bitcoin transactions between investors and merchants. A platform of Blockchain successor of Paymiun who has become the main exchange of cryptocurrencies in Europe. Blockchain.io contributes to the development of Bitcoin network applications and blockchain technology in France.
Blockchain.io is a cryptocurrency marketing platform that provides a package of total solutions for encryption operators who wish to take advantage of the inherent advantages of centralized exchanges, which is the liquidity and greater security of a decentralized exchange. Blockchain.io fully complies with all current regulatory requirements, your team is firmly committed to continuously collaborate with the French and European authorities in relation to the regulatory environment within the cryptographic space. This is one of the few exchanges that does not fear regulatory control, but is willing to cooperate and bring more legitimacy to the cryptocurrency industry.


The main benefit of Blockchain.io is that this platform integrates a new generation technology for a centralized custody exchange with a decentralized agreement (atomic exchanges), that is, an exchange that allows users to carry out their operations without the need of a third party.
Applies the most advanced technology in exchange of cryptography, this due to a deep study they have carried out in the development of softwares.
European governments are aware of this valuable tool that will allow them to modernize financial services, institutional and individual investors and Blockchain.io are convinced that the European market will attract millions of users.
Blockchain.io takes advantage of the most advanced cryptographic protocols that use Lightning Networks, Tumblebit, and Rootstock technology to allow atomic exchanges.
It is an exchange of cryptography that promotes liquidity in addition to being flexible that is the dream of all merchants, there is no down time, safe and pirate proof.
Provides solution to the scalability problems within the Blockchain.
Although some governments in Europe forbid introducing the concept of Blockchain, many others are in favor of this and work to define the regulatory framework of cryptocurrency and Blockchain.io is cooperating with regulatory requirements.
It has a customer base and liquidity. Blockchain.io is opening the market to more than 180,000 customers who are already registered with their parent company, Paymium. This means that users can expect to enjoy a highly liquid trading platform.


To make reference to the work carried out by Blockchain.io two cases of uses are explained below:
Case 1.
Mary has a saving of 50,000 euros, and is thinking of converting them into bitcoins to save them as a way of saving. For this, she uses the Peymium platform and performs the exchange of value and obtains the Bitcoins. Mary can also join and trade in the Blockchain.io exchange by transferring her newly purchased cryptocurrencies between the Paymium platform and Blockchain.io, for free.
Case 2
Greece has 10 bitcoins but instead wants to convert them into 200 ethereums, she will have to go through an exchange, that is, a third one. However, with atomic exchanges, for example, if Tony owns 200 ethereums but in his place he wants 10 bitcoins, then Greece and Tony can make an exchange.
The atomic exchanges, or the exchange of atomic crossed chains, is the exchange of a cryptocurrency to another cryptocurrency, without the need to trust a third party. This is a relatively new part of the technology, cross-chain atomic commerce, seeks to revolutionize the way in which users make transactions between them.
To avoid, for example, Greece accepting Tony's 200 ethereums but not sending its 10 Bitcoins, the atomic exchanges use what are known as limited-time hash contracts (HTLC).
Hash-time blocking contracts are a type of intelligent contract that ensures that the atomic exchange process is fully entrusted by ensuring that both meet the requirements of the trade. HTLCs require that the recipient of a payment acknowledge having received the payment before the deadline by generating a cryptographic payment receipt. Or the recipient risks losing the right to claim the payment, therefore, return the funds to the sender.
So, for an exchange between Greece and Tony to take place, both must send their transaction to their respective block chain, Greece in the Bitcoin block chain and Tony in the Ethereum block chain. In order for Greece to claim the 200 ethereums sent by Tony, she must present a number that only she knows, which is used to generate a cryptographic hash, so she provides proof of payment. Tony must do the same to receive the 10 Bitcoins.


Paymium is a platform that provides the opportunity for users to exchange fiat money to crypto and vice versa in a safe and reliable way. Paymium offers solutions to merchants and investors that allow payments made in bitcoins. However, when we speak of cryptographic exchange we think not only of exchanging fiat to crypto and crypto to fiat, but also in the exchange between different Blockchains and cryptocurrencies.
And well what does this say?
This was what Peymium lacked and that is why Blockchain.io was created, as a continuation of Peymium and now with more advanced knowledge to build the best exchange of cryptocurrencies based on the development of atomic cross-cryptocurrency exchange that allows an exchange of cryptocurrencies between different block chains without the need for an intermediary or a third party.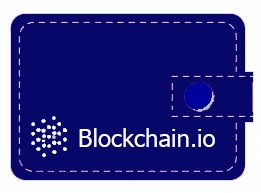 Users within Blockchain.io will enjoy discounts on all types of commissions according to the balance of BCIO tokens they have in their billieteras. In addition, users may pay any fee in BCIO tokens or in cryptocurrencies. The BCIO tokens will also be used to encourage the use of the platform.

Blockchain.io is currently in the third week of its crowdsale and will end on October 25, 2018 at 6:00 AM UTC.
So do not wait, Cheer up !!!
"And contribute more than 100 euros in the collective sale using the reference code emwinVWrVCzugXiWVP3z and earn a 5% bonus".