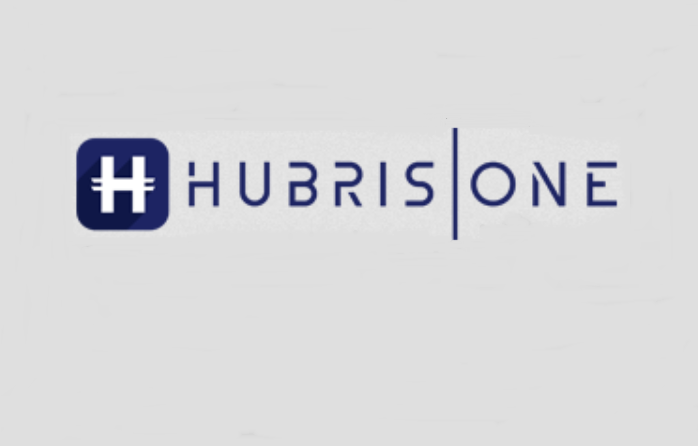 ABSTRACT

Currently, cryptocurrency is a popular digital asset traded by traders and becomes a potential investment instrument. Experts say that in the future cryptocurrency will become a digital asset used by everyone and almost the same as ordinary currencies.
Because of this many platforms have started to launch services that focus on cryptocurrency, for example, banking, wallet, etc.
Speaking about banking, many platforms today offer traditional and modern banking services. This platform provides banking services just like traditional banking, but with modern technology. Most of these platforms use the blockchain as the basis of its development, which makes it decentralized and transparent.
This banking model is very suitable for crypto-enthusiasts who prioritize decentralization, transparency, and convenience.
DIGITAL BANK

HubrisOne is a mobile app that will connect traditional banking with cryptocurrency users. HubrisOne will completely revolutionize the banking sector and cryptocurrency, integrate it and pack it into a trustworthy platform - with infrastructure that is open, honest and fully trustworthy.
HubrisOne wants to target new and old users on the crypto market by presenting a service that is safe and easy to use. This is what makes HubrisOne different from similar platforms.
HUBRISONE FEATURES

HubrisOne provides several features that will meet user needs. Some of these features are already running and some will be launched soon. Here are the features of HubrisOne;
Send, Receive and Store your Favorite Crypto Assets: send, receive, and store more than 100 cryptocurrencies and ERC-20 tokens.
Deposit and Withdraw EUR, USD, GBP To And From Your Bank Account: Buy, sell and exchange crypto using fiat currencies quickly and easily.
Control Your Private Keys and Assets: private keys and assets are under your control.
Send Crypto With Emails: send and receive crypto using the only email.
Send Crypto within Seconds: with a few taps, users can send crypto.
Create and Save Payees: save and manage payees for faster and safer transactions.
Send Crypto Assets Directly on The Blockchain: blockchain will ensure that all digital assets that users send are truly safe and secure.
Exchange Crypto Assets Directly From App: with a few taps, crypto-assets can be exchanged.
Quickly Exchange: no need to wait too long, the exchange process will be faster and safer.
Access and Trade Favorite Crypto Assets: Buy, sell and exchange crypto to crypto and crypto to fiat directly from the app.
Get HBRS When Exchange: users will get HBRS tokens every time they exchange crypto.
Wealth Tracker: portfolio tracker to easily manage users' digital assets.
Generous Referral Program: users will get rewards for every friend they refer.
Crypto-Backed Lending: users can lend digital assets and get interest - borrow fiat with crypto assets and get funds directly.
HBRS Staking and Stable Coin To Bank Account: Earn HBRS rewards for staking and holding HBRS tokens in wallet via smart contract.
HubrisOne will be the best partner for crypto-enthusiasts, investors or traders.
TOKEN

HubrisOne will issue a token with the name "HBRS". HBRS is a type of utility token that will be issued with a supply of 1 Billion, based on Ethereum (ERC20).
Users can get HBRS tokens by registering, referring friends, or buying them directly from the app.
TEAM




CONCLUSION

Many traditional banking platforms are currently not friendly to their customers. Not to mention, these platforms charge high fees to users, greed, lack of innovation, etc. It's time to move on to a modern banking platform.
HubrisOne can be an option for people who want banking with security, innovation, convenience. intelligence, and friendly service. +40,000 users already use and feel the great service of HubrisOne - join now.
CONNECT

WEBSITE: https://www.hubrisone.com/
LIGHTPAPER: https://drive.google.com/file/d/1JL1D9iL1PKYzrNKq7h6h5E6yQ5r6Idbv/edit
WHITEPAPER: https://drive.google.com/file/d/1enh6bm59MXPMmQ8MVKXs68iShXD45L7p/view
FACEBOOK: https://web.facebook.com/HubrisOne1?_rdc=1&_rdr
TWITTER: https://twitter.com/hubrisone/
APPLICATION: https://www.hubrisone.com/download-app/
TELEGRAM: https://t.me/hubrisonebounty
BTT LINK: https://bitcointalk.org/index.php?action=profile;u=1119027
My ETH Address: 0x206B92E13682021396C4D24E544D524225584137